Most people in my network won't know that I have struggled with infertility until now; I was pretty intentional about that. I grew up in a stricter Indian household, and reproductive health topics were considered taboo. Some of the attitudes I observed while younger piggybacked into my way of thinking as an adult. When I experienced cultural infertility shame for myself, I knew that I wanted to help bring about change.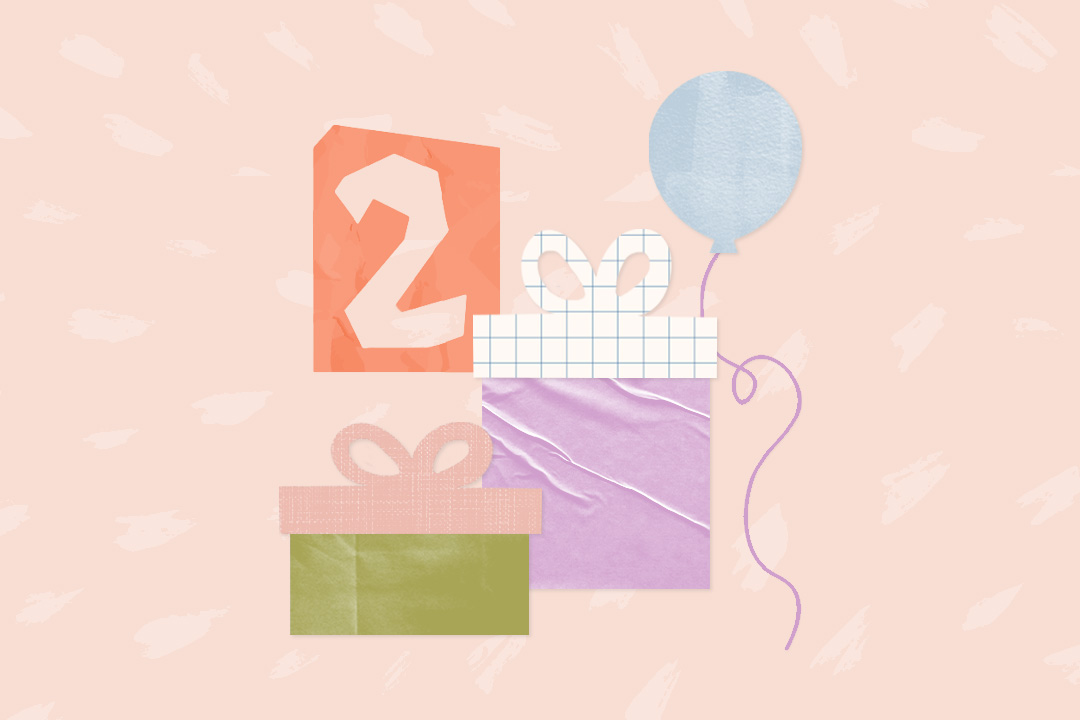 a LO in your life will love these! 🎁
Indian society often praises females for their ability to be effortlessly dutiful, successful in their education and career, family-focused, and fertile (though I know infertility shame is not limited to South Asians). These expectations are deeply rooted in South Asian history and are adjusted to fit into our western lives.
Most people in my network won't know that I have struggled with infertility until now; I was pretty intentional about that.
To earn my gold star from society I needed to get good grades in high school, go to a good college, land a good career, and find a good Indian boy to marry. Also—all before age 30, if possible. The biggest expectation to meet came after having my big Indian wedding: building a family.
The younger me was eager to please my family and community. I sometimes found that I could meet traditional expectations without giving up my own passions and dreams, which was always a win. For a time I thought I had my intercultural existence all figured out. I couldn't have predicted the hurdles that were waiting ahead.
When all doesn't go as planned
My husband and I started talking seriously about the potential of a baby a year after we got married. I saw my OB-GYN, downloaded fertility tracking apps, and the word "OVULATING" showed up all over our shared Google calendar. When "Pregnant" flashed on our digital test's tiny screen after half a year of trying, we beamed. 
I was rushed to the E.R. weeks later with a difficult miscarriage. We realized we needed time to heal. More than a year of trying and a few setbacks later, we went to a fertility clinic to learn about our options. Based on my history, our doctor circled in on In Vitro Fertilization (IVF). I was full of anxiety… and felt an unjustified sense of failure. I was suddenly the young girl who had associated infertility with the word taboo years before. Experiencing IVF for myself would ultimately free me of these lurking stigmas.
How infertility gave me strength
Every infertility journey is unique. There is no playbook or right way to feel. As I learned more about surviving IVF and tackled the many unknowns, I became less and less afraid. I was in awe of what the body and mind I'd had all along were capable of. I had a renewed sense of confidence in myself after completing my first cycle. I still kept my experience mostly private, but now I felt proud of my story—not ashamed.
We cautiously celebrated our miracle after our first positive pregnancy blood test. When we made it through the first trimester, we were relieved. We started to plan for our new life ahead. I had another life-changing moment seven months later, when I felt comfortable talking about my history with IVF. I found peace in opening up to close friends and family.
It was at my own baby shower when I was sharing my IVF story to a few people, and an older relative from our South Asian community joined in and hushed me. "You don't need to tell anyone about that," he whispered heavily. "Just keep that part to yourself, beta (a Hindi term of endearment)."  
I stood frozen—super pregnant in a whimsical floral lengha (Indian gown)—and the familiar feelings of confusion and shame flooded back. I wasn't a stranger to blunt comments from elders, but this one hit differently. It was my body and my story, why did someone else get to be the narrator? 
It was my body and my story, why did someone else get to be the narrator?
I couldn't hold my elders' beliefs against them. These were beliefs that had been perpetuated for generations and were woven deep into the fabric of our culture. I'm now grateful for that tough moment. I decided I'd never again allow myself to feel shame from a belief system that wasn't mine.
What I Learned Through Infertility (I Call Them My 4 Es)
I can educate and bridge gaps
Longstanding cultural beliefs won't change overnight, but respectful communication and information sharing can bridge gaps. Taking time to educate others on infertility—especially those from generations before—on taboo topics can reframe mindsets and tackle stigmas.
I can equip future generations
Our miracle embryo is now our treasured 2-year-old daughter. I will support her and her new brother's awareness of reproductive health issues when the appropriate time comes. I'll equip my daughter to be proud—never ashamed—of what the female body is capable of.
I can give empathy freely
Every journey is different. Each has its own outcome. Infertility is lonely, and gestures of empathy and support—when welcomed—can go a very long way. There are gentle ways to let someone know they are not alone.
I can empower other women
My setbacks and triumphs with trying to conceive empowered me in equal measure. Through support and sharing my story, I want to help others escape the loneliness and fear that I felt at one time. I'm ready to change the conversation.