As I created my baby registry, I tried to rack my brain for everything we could possibly need with a baby. Bottles, diapers, onesies—all the essentials that immediately came to mind. But, as I look back with nine months of parenting experience now under my belt, there is one key product I wish I could have thought more about: the perfect diaper bag.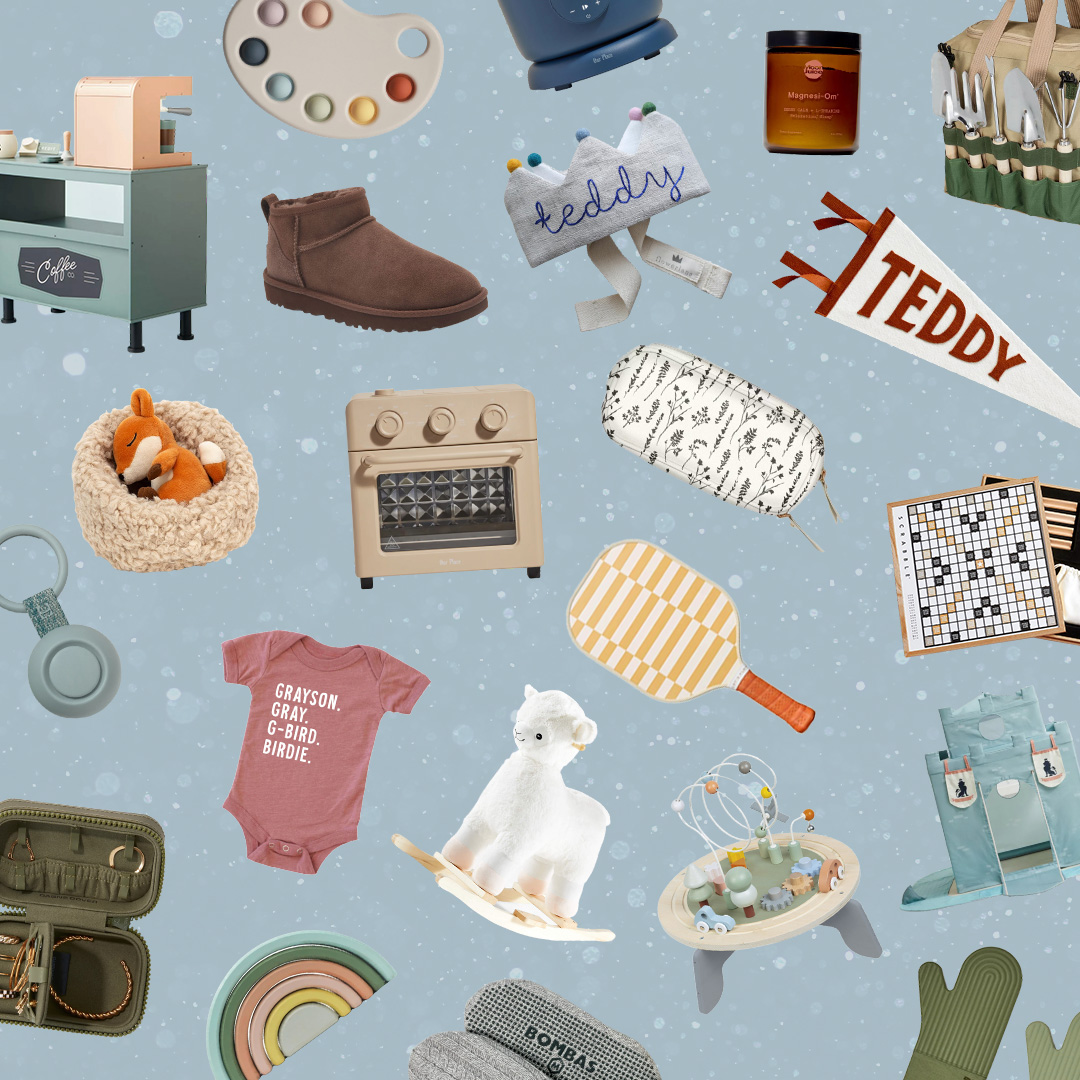 everything you need to ace holiday gifting this year 🎁
What makes the perfect diaper bag? With so many options out there, it can be difficult to determine what you're actually looking for, especially pre-kid! You'll want to consider the size, whether you will be using it for travel, and just how functional it is.
When I created my registry, I threw a diaper bag option on there based on looks, far more concerned with the aesthetics than the nitty-gritty details of how it would perform. It took me several months of traveling with an oversized bag to realize I needed to reevaluate my choices. That's when I found my perfect match, the Dagne Dover Indi Diaper Backpack. I'll be sharing my thoughts on the fan-favorite Indi Diaper Backpack—including whether it's worth the luxury cost.
About the Dagne Dover Diaper Bag
Dagne Dover is a luxury brand of "problem-solving bags." While their Indi Diaper Bag is well-known, Dagne Dover also makes a variety of different bags, including gym bags, travel tote bags, fanny packs, and more. The Dagne Dover Indi Diaper Backpack has everything you could need for your baby essentials, all wrapped up in a bag that you'd never guess is made for diapers.
The backpack has a sleek design with a zip-up top and two exterior zipper pockets (perfect for holding diaper wipes). The bag has more features than you'd imagine looking at it. Inside, you'll find an insulated water bottle holder and a variety of interior pockets. The bag also comes with a ton of useful accessories, including a Scout Pouch, Air Mesh mini changing mat, a water-resistant zipper bag, two stroller clips to make it easy to attach the bag to your stroller, and two key leashes (a lifesaver for holding on to pacifiers). The backpack comes in small, medium, and large sizes, and the larger two include a luggage sleeve as well.
Aside from its stylish neutral look, what really makes the Dagne Dover Indi Diaper Backpack different is the fact that it's a real-life Mary Poppins bag—just when you think you've discovered every pocket and accessory, you'll find another that makes it easier to store all your baby essentials.
Dagne Dover Diaper Bag Review
Materials
One of the key stand-outs that sets Dagne Dover bags apart from other bags is the material. Each of the Indi Diaper Backpacks are made with Neoprene and Performance Air Mesh, both of which are 100% vegan. The material is incredibly soft, and I have found it's pretty resistant and sturdy. The interior is made with Recycled Repreve® Lining, meaning it was created using recycled plastic bottles.
Personally, I haven't had to do much washing of the bag (though I'm sure I just jinxed it), but when I do, I usually just hand wash with a bit of water and mild detergent. In a perfect world, it would be something I could throw in the washer and go, but alas, the brand advises against that.
Color Options
The bag comes in a variety of gorgeous neutral colors, including Onyx (black), Heather Gray, Dark Moss (a dark green), Dune (a light mauve), and Camel (a tan). The brand also offers seasonal color options.
I personally opted for the Onyx color, because I knew chances were high that something or other in the bag would leak at some point. Pre-kids, though, I would have been all over the Camel shade for everyday use.
Ease of use
I truly believe what sets Dagne Dover out above other diaper bags is how easy it is to use. New parenthood comes with approximately a thousand Google searches per day asking how to do something, or whether something is normal.
The Indi Diaper Backpack takes the guesswork away from trips out of the house with your little one, providing you with an easy-to-use backpack with enough space for all your baby essentials, along with functional tools like the mini changing mat, bottle holder, and more. Finding baby gear that makes a parent's life easier is a tall order, but Dagne Dover does a pretty darn good job of fulfilling it with this backpack.
Dagne Dover Diaper Bag Size Comparison
One big thing you'll want to consider with the Indi Diaper Backpack is sizing. The diaper backpack comes in three sizes—small, medium, and large. The dimensions are:
Small ($165): 10" L x 6" W x 11" H
Medium ($195): 11.75" L x 6.5" W x 12.75" H
Large ($215): 12.25" L x 6" W x 13.75" H
Aside from sizing, what you get with each bag is pretty comparable, although the luggage sleeve only comes on the medium size and large size. Dagne Dover recommends the small size for parents of older kids, medium size for parents of babies and toddlers, and the large size for parents of newborns.
Personally, I found it difficult to determine which size to go with to start. I am a self-confessed over-packer, so for me, I found the large size a bit daunting. However, most of my diaper bag needs are for local trips where I don't need to pack for a longer-term.
Because of this, I chose the small size, which has been absolutely perfect for life with my nine-month-old. I have everything I could possibly need for day trips, from a space for her bottle, to the mini changing mat and plenty of space for diapers and wipes. I could even find space for a small tablet if I wanted to! But, because it's the smaller size, I'm not as tempted to overpack with unnecessary items.
If I were to get a second Dagne Dover for a longer trip, I would absolutely consider the medium bag to be able to pack both essentials for myself and my baby. I love the fact that the medium and large bags can fit a laptop along with all your baby essentials. The space you get without the bulky-look is truly what sets the Dagne Dover Indi Diaper Backpack apart.
Where To Buy Dagne Dover Bags
You can find the Dagne Dover Indi Diaper Backpack (along with other styles from the brand) at the following retailers:
Is The Dagne Dover Diaper Bag Worth It?
So, the real question is whether this backpack is worth it. Because, at the end of the day, the Dagne Dover Indi Diaper Bag is a luxury backpack with a fairly high price tag. The small backpack is $165, medium backpack is $195, and large backpack is $215. That makes this an investment piece, especially when there are so many diaper bags on the market with just as many bells and whistles.
For me, I found the price to be worth it for a couple of reasons. Perhaps the biggest reason of all is that the backpack does not look like a diaper bag. As a mom to a young baby, I know I still have several years ahead of me where I will be lugging around my child's various day-to-day essentials. However, I saw the Dagne Dover Indi Backpack as an investment and a bag that doesn't have to just be used as a diaper bag.
The stylish and sleek design of the bag would absolutely fool you into believing it's not just for baby diapers. In fact, you'll note several reviewers on the brand's website that point out they bought the bag without kids, but instead use it for their traveling needs.
I actually ended up using the bag for traveling sans-kid as well. On a recent Disney World trip, I swapped out the bag's usual diaper and wipe cargo for a portable phone charger, water bottle, and a few other in-park essentials for myself. The bag worked fantastically for carrying everything I needed, and I can guarantee there wasn't a single person wondering why a woman without a kid was lugging a diaper bag around the Most Magical Place on Earth.
If it fits in your budget, I fully recommend considering the Indi Diaper Backpack as a diaper backpack option. Whether you're an overwhelmed new parent (hello, it's me) or a seasoned pro, this Mary Poppins bag has everything you need for a less stressful trip with your kid. And how can you possibly beat that?