I'm all about putting minimal energy into my appearance yet still having a put-together look. This is not always so easy to come by. While I've mastered the art of a 10-minute beauty routine and plan my outfits the day before, I never seem to have a ton of time to devote to my hair. It's long and thick, and I often put it up in a messy bun. Not a chic messy bun like you may see on JLo or an off-duty model, but a messy bun that looks like I just ran a marathon in 100-degree heat. It's not cute.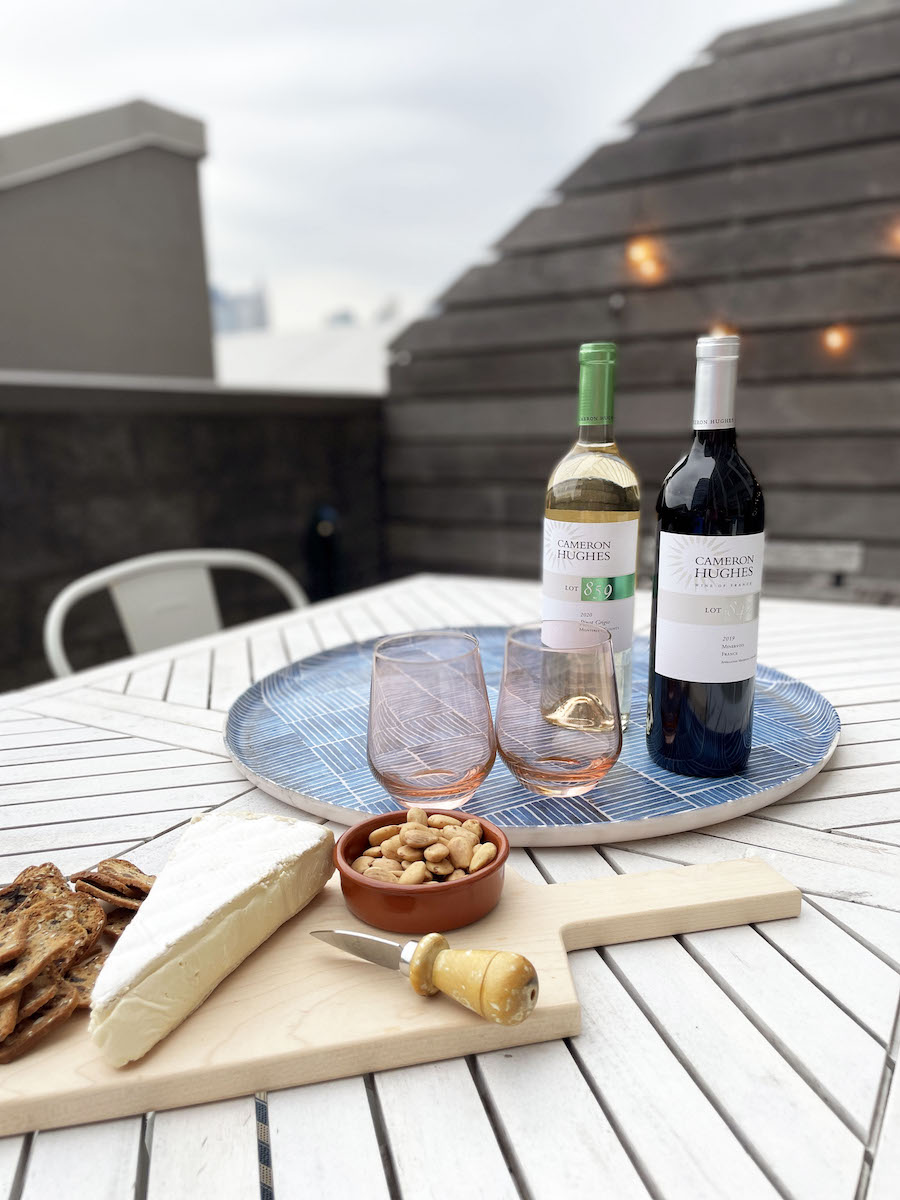 plus, the wines to go with them! 🍷
I once read that Parisian women don't put a lot of effort into styling their hair (like me!), but the one thing they do invest in is a really great cut. A great haircut will look amazing without a bunch of styling products or tools and will effortlessly complement your features. It will give you an attainable put-together look that you can achieve every single day. Once I consulted with my hairstylist about which cut was right for my texture and features, she gave me a cut that allowed me to essentially wash-and-go while still looking effortlessly put-together.
Scroll down to check out five on-trend (and mom-approved!) haircuts that are perfect for women who don't have a ton of time to spend on their hair every morning.
1. Long layers
Best for: Medium to thick hair
Longer layers can help reduce the overall volume of your hair without compromising on length. Well-cut layers give hair a distinctive style with lots of movement without having to put too much work into it.
2. Long shag
Best for: Most every hair type
Long shags are edgier than long layers while also giving hair natural volume and plenty of movement.
3. Side swept bangs with a textured bob
Best for: Straight hair
A medium or short length bob with side swept bangs adds interest and brings together your look with the little to no maintenance.
4. Face-framing lob
Best for: All hair types
This cut is very similar to a classic shag cut, and the face-framing layers are very flattering and not as high maintenance as bangs.
5. Curly bangs with layers
Best for: Natural and curly hair
Natural and curly-haired women are already blessed with overall thickness, so cutting long layers will help add subtle dimension. Cutting symmetrical bangs are a good way to go as they will allow curls to look good parted to the side or down the middle. And to keep bangs out of your eyes, textures one and two should plan on getting a trim every four months, while textures three and four should get a cut every five or six months.