Staying at a real-life castle can bring the joy of storybooks to life for children. Sprawling grounds with endless room for kids to roam and a plethora of noble pastimes—ranging from croquet to traditional Tudor board games—are guaranteed to delight kids (and their parents). Thanks to fine-dining restaurants, architecture tours, spa treatments, and babysitting services, adults will find plenty to make it a fairytale vacation for themselves, too.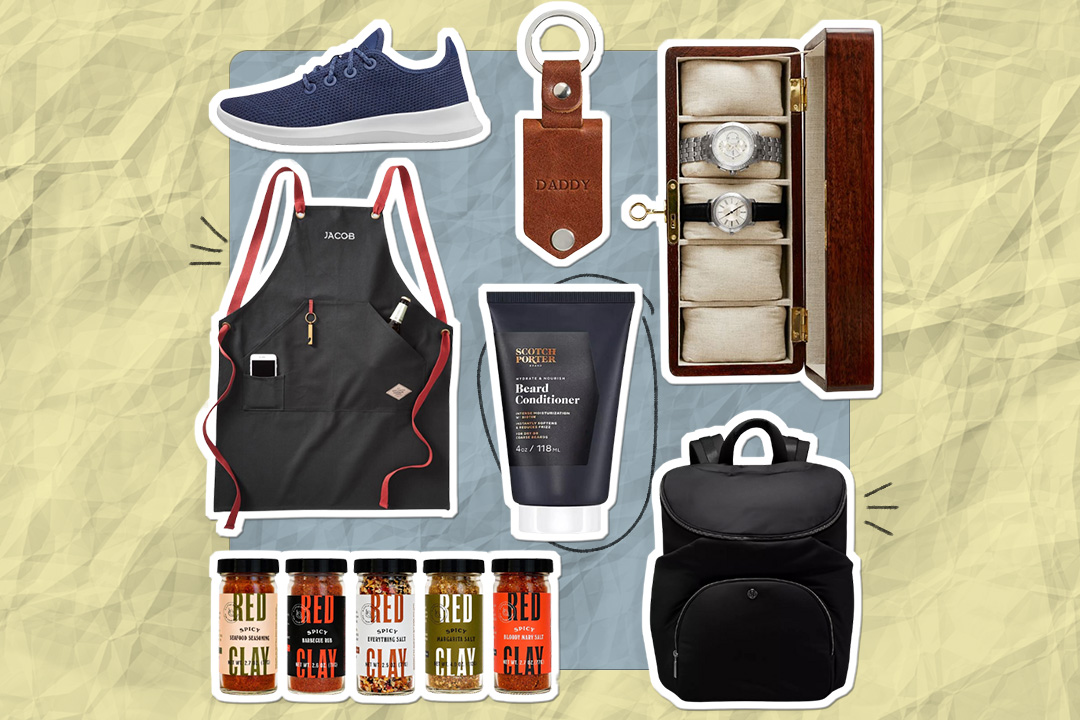 june 18 is coming up fast — have you started shopping yet? 😎
Scroll on for the best castle hotels and resorts in Europe to visit with your very own royal family. We also included one regal option in the U.S.—because we understand it's not feasible for everyone to just hop across the pond for a splurge-worthy holiday.
Adare Manor sits on a picturesque 842-acre estate that's brimming with an array of outdoor activities—notably falconry, archery, and carriage rides. Interior spaces are equally enchanting and engaging. The cinema hosts a family matinee showing at 4:30 p.m., and the property recently debuted indoor padel tennis courts. The impressive manor house is imbued with gothic splendor that exudes an almost museum-like feeling, but it's OK if youngsters touch the red velvet sofas, hanging tapestries, and restored stone walls. Once the little princes and princesses go off to dreamland, parents can dine like kings and queens at County Limerick's first Michelin star restaurant, The Oak Room.
Occupying a white turreted castle that was built during France's Second Empire, Domaine de La Tortinière is a charming château hotel in the Loire Valley. Given its antique furniture and elegant artwork, it looks like somewhere a Disney princess would reside. Surrounded by pristine parkland, it's basically a beautiful open-air playground for LOs to explore. Families especially love the tennis court and heated swimming pool. Toys and bikes are also available to keep kids entertained. To make dinnertime a more palatable endeavor for everyone involved, the restaurant has a special children's menu. When it's time to retire for the evening, the spacious family suites promise a stately setup for your entire bloodline to sleep like sovereigns.
An elegant and elite retreat in Switzerland's Bernese Oberland, Gstaad Palace, a member of Leading Hotels of the World, gives guests the full royal treatment. The pampering isn't reserved for grown-ups. Children ages 4 and older can enjoy bubble baths, massages, and manicures at the resplendent spa. That's not the only thing that falls into the fairytale category. There are pony rides and St. Bernard dog walks around the groomed lawns, a VIK (very important kids) program, an outdoor playground, a giant bouncy-house replica of the hotel, and visits to a nearby Swiss farm to feed goats and learn how to make fresh milk into cheese.
Typically, luxury spa resorts cater more to couples than kids. Housed in a four-story castle at the foot of the Wetterstein mountains in the Bavarian Alps, Schloss Elmau provides standout edutainment (education + entertainment) programming for younger guests—a chess academy, science lab, literature workshops led by authors, photography, and woodshop classes. Thanks to six lavish spas and outdoor heated pools, parents won't have any trouble filling their free hours with a little well-deserved pampering. This high-altitude hideaway also boasts a slew of seasonal opportunities for family-friendly recreation, from skiing to hiking, as well as the largest bookstore in any hotel in Germany, and a concert hall.
Travelers—including many families—come from all over the world to experience the majesty of the iconic Beau-Rivage Palace. Perched on the banks of Lake Geneva, this regal respite showcases dignified Belle Epoque architecture, manicured gardens, and dreamy views that would make even the most privileged royal swoon. This five-star property has a kids club that offers cooking and pastry classes, flower arrangement lessons, puppet making, tennis, and a "be our concierge" program, plus an entire children's lounge area with games, books, toys, and table football. Parents love the world-renowned Cinq Mondes spa and adult dinners at Anne-Sophie Pic's two-starred Michelin restaurant. Connecting rooms are readily available.
If you really want to teach your kiddos about historic Tudor England, we can't think of a better place for a family vacation than Thornbury Castle. A favored escape for King Henry VIII and his second wife, Anne Boleyn, this palatial turreted palace turned luxury Relais & Chateaux hotel has a robust royal pedigree and heritage in spades. Guests of all ages get to frolic in the graceful walled gardens, try out high-status hobbies like axe throwing, longbow archery, and wood clay shooting (under the supervision of experienced pros), and snooze in deluxe rooms with ornamental wallpaper, crystal chandeliers, and four-poster beds.
One of the most fabled baronial estates in Ireland dating back to the 16th century, Dromoland Castle oozes courtly charm with its crenelations, gardens, and verdant grounds. The 450-acre property boasts a beautiful lake, a posh spa with an indoor pool, and an 18-hole golf course. Aristocratic (not to mention exceedingly family-friendly) amusements include hawk walks, horseback riding, afternoon tea, and historic walking tours. Grand hallways and graceful suites swathed in lavish Louis XV-style decor continue the story of opulent splendor. But it's the princess for a day packages that really treat the youngest visitors to a taste of the finer things.
It's quite fitting that a town called Versailles would be home to a giant palace; though it might surprise readers to learn that this royal-sounding destination exists in the middle of the Bluegrass State. The Kentucky Castle cuts a magical, almost medieval impression (though it's only 50 years old) with stone walls, cuspidated turrets, and head-turning gardens. Noble fun takes the form of afternoon tea with Cinderella, murder mystery dinners, and paint-your-own bourbon barrel art classes. OK, the latter two offerings might be more for the parents, but what kid doesn't love a farm with pastures, cute chickens, and buzzing bees?