Undoubtedly, expecting and new moms are facing unexpected, challenging realities amidst the pandemic: masked contact, a shrinking physical village, limited affection, an overload of disinformation, and the potential resurgence of coronavirus this fall—all of which may be manifesting in increased anxiety and depression, according to a recent study.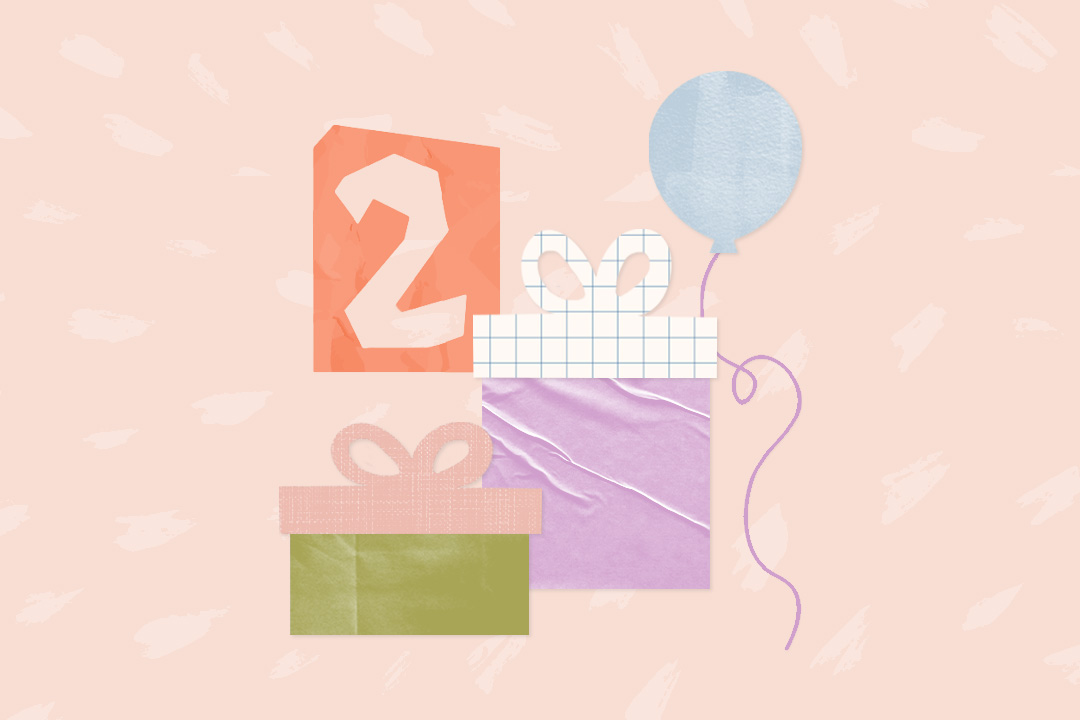 a LO in your life will love these! 🎁
 As we continue to carefully re-emerge from full-blown lockdown, the major concern from our prenatal and postpartum community of women has shifted away from the resounding, "WHEN will my life go back to normal?" to the question of, "What can I expect my childbirth and early motherhood experience to look like moving forward?" 
While traditional advice from loved ones, especially family members, can certainly be taken into account, it's important to call out that their opinions and personal experiences of pregnancy and early-stage parenting simply may not apply to this "new normal" that women are adjusting to today.
Thus, here are some professional tips to help you navigate these uncertain times, and embrace your journey as a new mom.
Don't be a martyr
PSA: you do not have to take on everything yourself. If you have a partner or alternate caregivers, set expectations for them involved early and often. Don't be ashamed to hire help if you need it and feel safe doing so—meal delivery services, housecleaning services, postpartum doulas and lactation consultants, and babysitters (for those with older children) can all help to ease postpartum burden. 
Remember to delegate
You are a new mother, so we advise treating yourself like a newborn too. This means you and your baby should ideally be eating, sleeping, bathing, and bonding together. Save the cooking, dishes, cleaning, and laundry for family and friends who can help (don't feel bad—they offered!), or outsource those things if you are able. 
Divide and conquer nights
Even if you're breastfeeding, you can still divide and conquer your nights. According to the American Association of Pregnancy, you can introduce a bottle to your baby once breastfeeding is well established, which could be within days or weeks depending on your circumstance. In our opinion, this means your milk has come in and you understand how and when to feed your baby (not an easy feat!). 
Once you're in the groove, breastfeed, pump, snooze, and invite your partner to offer pumped milk at the next feed overnight, so you can benefit from a longer stretch of sleep.  Sleep stimulates the body to produce prolactin, which is the hormone that helps you produce breast milk, so this process may be beneficial to do a few nights a week to increase your milk supply.
Honor self-care
Ever heard of the old airplane saying, "put on your oxygen mask first before helping others"? We couldn't agree more when it comes to early-stage motherhood. If you are tired, sad, and anxious, you're simply not well-positioned to take care of your baby.  Self-care is not just a buzz phrase, it's crucial to you and your child's well-being.
We aren't saying that you have to give yourself hours each day for alone time; that's unrealistic. We do, however, suggest allotting at least 10-20 minutes a day just for you. You can accomplish this goal by allowing yourself to enjoy a long hot bath, a relaxing walk outdoors, listening to a podcast alone in your room—anything that gives you physical space away from your family to breathe and calm your mind. 
Additionally, research from the Journal of Obstetric, Gynecologic & Neonatal Nursing also shows that lack of sleep can exacerbate postpartum depression and anxiety, and better sleep quality can lessen those symptoms. You may not be able to nap when your baby naps, so consider recruiting overnight help, if you need to get yourself back on track.   
Be intentional with your thoughts
One strategy we teach our clients who are adjusting to life at home with a newborn is especially relevant and valuable during these uncertain times. We advise them to ask themselves three questions each day:
What am I going to do today?
What am I not going to do today?
What am I going to ask for help with? 
A variation to these questions to help control your thoughts could also be: 
What thoughts do I want to have today that will bring me (insert wanted emotion: joy, happiness, pride, peace)?
What thoughts will I limit or not have today to limit feeling (insert unwanted emotion: overwhelmed, guilty, worried, fearful, etc.)? 
What can I do or who can I connect with that will help me feel more (insert wanted emotion) and less (insert unwanted emotion)?
When you feel the unwanted emotions creeping in, acknowledge that they are there, allow yourself to intentionally feel that emotion, and then bring yourself back to the present moment. Ask yourself: "Am I OK right now?"
We are almost always OK in the present moment, and reminding yourself of that can be very calming and reassuring. 
Editor's Note: If you are experiencing persistently depressive or anxious thoughts, please don't hesitate to seek help from your healthcare provider or reach out to a close friend or loved one. If you are having suicidal thoughts, or thoughts of hurting your baby or yourself, please call the National Suicide Prevention Lifeline immediately at 1-800-273-TALK.
Resist comparing yourself to others
Be mindful of negative self-talk, and try to "keep your eyes on your own paper." Every baby is unique and strums to their own drumbeat. Your parenting decisions should be founded on what is best for your family, not a means to keep up with the Joneses. 
Pay attention to how social media is impacting your emotions, and act accordingly. Don't be fooled by the perfectly cropped, filtered images of other new moms looking rested and happy, or use them as an excuse to self-loathe over your postpartum figure. Those are single snapshots into a bigger picture that you won't see off-screen, and every new mom is overcoming her own individual challenges.
Find your people
If you're expecting, you may be overloaded with advice and opinions whether solicited or not, and that personal information may trickle into motherhood. Everyone has something to say about how they did things and may impose their own personal beliefs about how you should do things too. Our best and favorite advice to anyone expecting a baby or home with a newborn is to make a list of your people. 
This is a very short list of those you turn to in life for sound advice, who you trust and value their opinion. Include another person on there who has a parenting style that you respect and admire. An example might be your pediatrician, your best friend, your mom, your lactation consultant, or a fellow mom-friend.  
Keep it real, and when you are offered advice outside of that list, remember that you do not have to process that advice as significant. If they're on the list, consider the advice and still make your own game-time decisions as to what is best for you and your family.