Some people say that going on vacation with your kids isn't really a vacation. It's just being a parent and doing the same thing in a new location. Well, I disagree.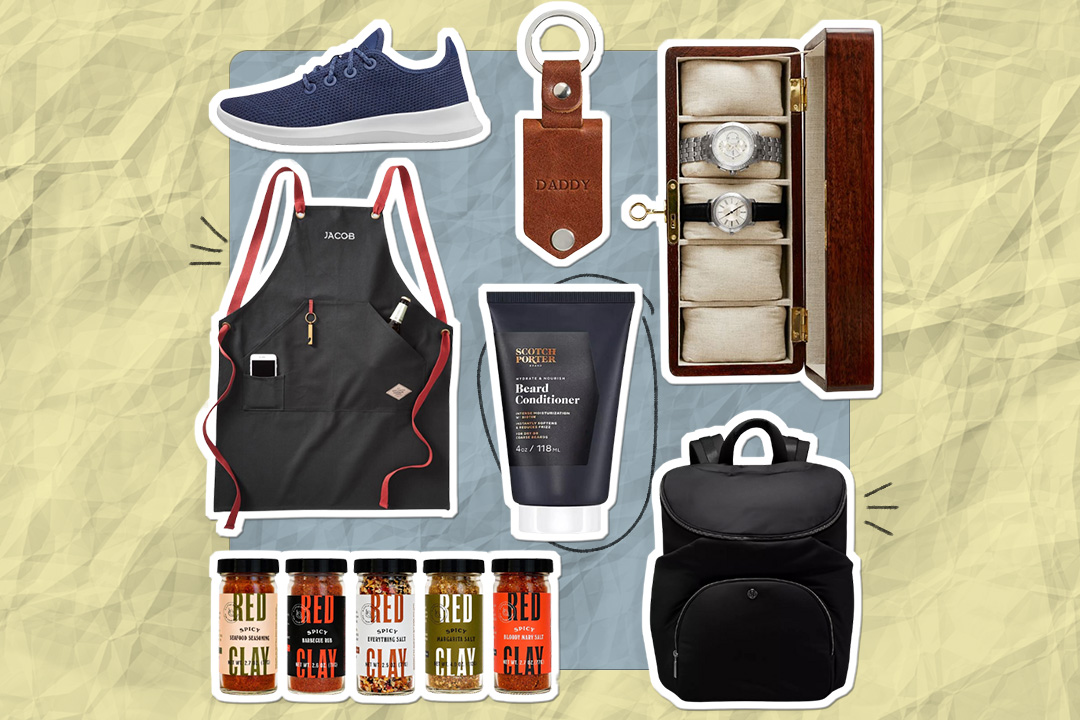 june 18 is coming up fast — have you started shopping yet? 😎
Of course, traveling with kids does have its challenges.  I wont argue that it's as relaxing as it was pre-kids. (Let's take a moment and reminisce about how carefree your babymoon was. Sigh.) That being said, it doesn't mean it's not an experience worth having.
Thankfully, a number of hotels and destinations welcome families and offer amenities to make it easier for the parents (and more fun for the kids!).
If you're traveling with young children, they may not remember the trip, but the experience will still make an impact. Traveling teaches kids about different cultures, connects them with nature, exposes them to new cuisines, and can make them more adaptable and flexible.
While perhaps your child won't remember their first family vacation, you will. You'll remember the special time your family spent exploring a new destination. You might also remember blowouts on the plane, a crying baby on the train, and some sleepless nights (hello time zones!). It's all part of the fun and the challenge of traveling with kids.
We've rounded up five destinations to add to your family travel bucket list, along with hotels that will happily welcome you and your little ones.
1. For immersing yourself in nature: Yellowstone and Grand Teton National Parks
National Parks are one of the most incredible treasures of the United States. Show your kids the beauty of these parks and allow them the opportunity to connect with nature. It can be an amazing learning experience for both you and your kids as you journey through the parks. To double up on two parks close to each other, visit Yellowstone and Grand Teton, located about 30 miles apart.
Check out Jackson Lake Lodge in Grand Teton National Park, open May through October. Kids will love the outdoor heated pool and baby pool, naturalist programs, and park excursions like Wild and Scenic Rafting on the Snake River, bus tours, horseback trail rides, and pony rides, plus boat, kayak, and canoe rentals.
And onto Yellowstone. Here, choose from nine lodging options and check out family packages at the park's hotels. Give your kids a unique experience with Wild West adventures like an old west dinner cookout or a stagecoach exploration. There are plenty of other activities you and your kids will love, like biking, hiking, animal tracking, and wildlife watching. While at Yellowstone, make sure to check out Old Faithful and the Grand Prismatic Spring.
Atlantis is known as one of the most kid-friendly resorts. Rest assured though, it's amazing for parents as well. Kids aged 3 to 12 can choose their own adventure within themed spaces designed just for them. There are culinary lessons, interactive electronic art, theater, outdoor play, and more. The resort has more than 20 swimming areas, three kid pools, mini water slides, water fountains, and a ton more to enjoy. Many of the restaurants offer kid's menus to satisfy the pickiest of eaters. And if you're looking for a kid-free night, a few of the on-site hotels are adults only. For those special evenings, use the hotel's in-room babysitting service.
3. For ski and sun: Sun Valley, Idaho
For a winter wonderland escape, check out Sun Valley. Kids as young as 2 can take ski lessons. There's also cross-country skiing, a year-round outdoor skating rink, epic snowshoeing trails, and scenic horse-drawn sleigh rides (a must for your Frozen-loving kiddos). If snow vacations aren't your thing, Sun Valley also has summer and fall activities to keep your active family entertained, like fly fishing, mountain biking, and hiking. In the fall, take part in the unique Trailing of the Sheep Festival where 1,500 sheep parade down Ketchum's Main Street as the sheep go on their annual migration (so fun for kids to experience!). 
With an abundance of family-friendly perks, stay at Ketchum Limelight. The hotel offers cribs and strollers, free shuttles to and from the airport and around town (no need to rent a car), and ski rentals conveniently located in the hotel lobby (no meltdowns as you get your kid fitted at the mountain!). There's also a special kids hangout room connected to the lively hotel lounge. The room is stocked with old-fashioned toys, books, crafts, a TV and gaming system, and comfy chairs. Kids can feel a bit of freedom with their parents right next door, and everyone can enjoy apres-ski together.
4. For historic charm: Williamsburg, VA
For a fun trip into the past, take your crew to Williamsburg, VA. Yes, there are plenty of historic attractions, including living history museums and guided tours, but there are also luxurious spas, wineries, golf, biking, hiking, and Busch Gardens nearby. Truly something for everyone.
Stay at Kingsmill Resort, a family-friendly spot just two miles from Busch Gardens and five miles from Historic Williamsburg. Drop your kid at the kids camp (ages 5-12) where they can enjoy fishing, swimming, arts and crafts, and more.  The resort also has a river pool, a full-service marina (with jet skis, boats, and kayaks), jogging and biking trails, tennis courts, and a spa (for you!).
5. For a European experience: Portugal
Ready to take your kids abroad? Portugal is the perfect family spot in Europe. For starters, it's relatively close to the U.S., with flights around seven hours from the East Coast. Beyond that, there is so much to explore. For one of the most family-friendly places to stay, check into Martinhal Resorts. There are four locations across Portugal (Lisbon,  Cascais, Sarges, and Quinta do Lago). The hotels offer a baby concierge service, allowing parents to pre-book baby equipment (like potties, bottle sterilizers, high chairs, etc.), and there's a kids club that starts at 6 months and goes up to a teens club. 
And though it may be hard to pull yourself (or rather, your kids) away from the hotel, there's a lot to see in Portugal. Lisbon is a beautiful city for museums and culture. Cascais is located near the Sintra Mountains with plenty of palaces to visit. Sarges is the westernmost point of Europe, and the Martinhal resort is set within a natural park. It's a great place to introduce kids to surfing. And finally, Quinta do Lago is the spot to hit if you're a family of golfers. Or if the kids aren't into that, they can spend the day at the kids' club while you hit the links.
Our Hacks From Packing to Getting Through TSA