One of my biggest tips for soon-to-be moms is to grab as much gear at the hospital that the nurses will allow. I'm talking all the mesh undies, ice packs, giant pads, and sprays that you can squeeze into your duffel bag.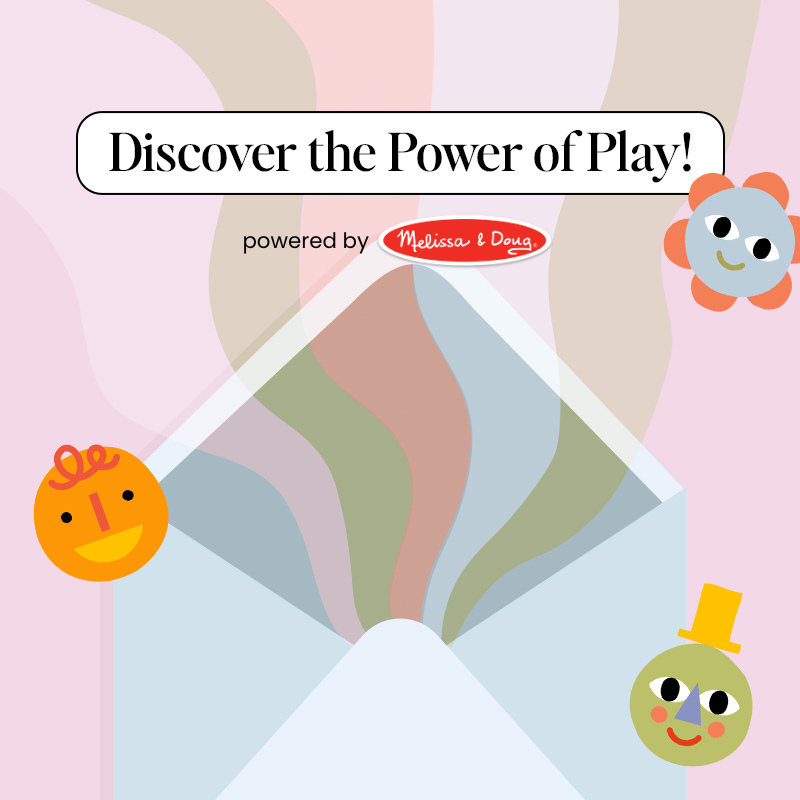 make the most out of every moment with your little one
However, some hospitals aren't so generous with the recovery swag and sometimes the quality isn't exactly what you're looking for during the first few weeks postpartum.
Enter Frida Mom, a brand that originally sold baby-focused gear and more recently moved into the mom-space. After a particularly uncomfortable and slow recovery from the birth of my first baby, I wanted to stock up on the best of the best when it came to postpartum healing products for the second time around. I'd read rave reviews of the Frida Mom Labor and Delivery + Postpartum Recovery Kit, so I decided to order a set just before the birth of my second baby.
Curious if it's worth the $99 price tag or whether you should just stock up on hospital gear? Read on to hear my honest review.
What's Included in the Frida Mom Hospital Kit?
There are a few Frida Mom kits to choose from and I went for the biggest (and most expensive) option called the Hospital Packing Kit. It included:
A labor and delivery gown and socks
An upside-down peri bottle
4 pairs of disposable undies
4 instant ice maxi padsicles
24 ct. perineal witch hazel cooling pad liners
Perineal healing foam
Plus, this kit includes a toiletry bag to make it easy to pack for the hospital.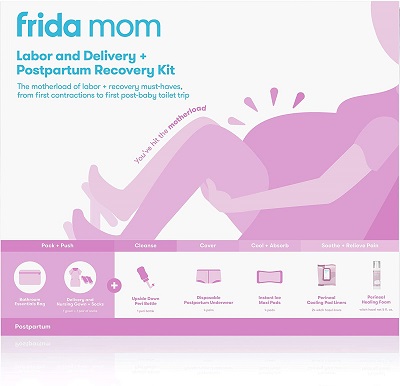 Frida Mom
Full kit for labor, delivery, and postpartum recovery.
Frida Mom Delivery Gown and Socks
The two items I packed in my hospital bag were the gown and socks. I changed into the gown when I first arrived at the hospital and I loved it. It's much more luxurious than a typical hospital gown (usually thin material with ties in the back). This one has full back coverage so you're well covered if you want to walk around. It has snaps in all the right places for an epidural, fetal monitoring, skin-to-skin, and breastfeeding. I gave birth in the gown and really loved it. It was incredibly comfortable. It's one-size and at 5'2″ I'm on the shorter side so I thought it might be huge, but it fit well.
I also loved the socks! They were so much cozier than the hospital socks that were provided to me and I much preferred wearing these. They fit well, weren't too hot, and were nice and soft. Unfortunately, my water broke all over the socks within the first few hours of wearing them, so my enjoyment of these was short lived. But I still give them an A+!
Frida Mom Recovery Products
The rest of the products in the kit are specifically for healing after childbirth. I used all of the items and I enjoyed most of them.
The kit comes with four giant ice packs. They are a combination pad and ice pack that is far less bulky than what the hospital typically supplies, so these were great for the first few days postpartum.
The perineal foam was one of my favorite products. It's easy to use and you feel like you're really getting good coverage when you use this on a pad.
I also liked the perineal pad liners. Often the hospital will give you Tucks Pads which are similar witch hazel pads, but they are tiny and you need to line up several on your pad for relief. They are hard to keep in place and are kind of a pain to use. The longer liners from Frida Mom are made to give better coverage worn with a pad. My only complaint is that I wish they had a bit more cooling witch hazel. While I prefer the size of the Frida Mom pads, I felt like Tucks Pads provide more cooling relief.
I also loved the upside down peri bottle. The basic bottle that you usually get at the hospital works fine, but this one is designed in a way that makes it easier to use and I think simply works better. Even if you don't buy a kit, I recommend buying the upside down peri bottle.
Frida Mom
If you don't buy a full kit, I highly recommend buying this peri bottle.
The One Recovery Product I Didn't Love
The one product that does not get a gold star from me is the disposable underwear—and it was the one I was most excited about. To me, the underwear almost felt like it was made of paper. I was surprised by the good reviews on Amazon given how flimsy they were. And during the first few days postpartum, you may have to change your pad every couple of hours. Unfortunately, if you use a pad with these disposable undies and try to remove the pad, it completely rips the underwear, which gave them a 2-hour lifespan.
If you purchase the kit, I recommend saving the disposable underwear for a bit later in the healing process when you aren't changing your pad quite as frequently. Personally, I preferred the hospital's disposable underwear.
So, Do You Need This Kit?
I was very happy to have this luxe kit with me at the hospital and during the first uncomfortable days and weeks postpartum. I felt it was worth spending extra money to feel more comfortable when things are really rough at the beginning. I was happy with the majority of the products and also loved that it came all packaged up and I didn't have to make several purchases to round out my recovery needs (though I do love a good DIY!).
All of that being said, do you need this kit? No, you don't. Hospitals often arm you with all the essentials, so if the $99 price tag isn't in your budget, don't feel like you need to make this splurge. However, if the cost isn't holding you back, it's a great way to treat yourself to higher-end recovery products. You can also consider adding this to your baby registry. I'd happily buy this for an expecting mom friend!
Overall, I do recommend this Frida Mom kit. I'm glad I had it and it did make the postpartum recovery process more simplified, which is a big deal for a new mom caring for a newborn and herself.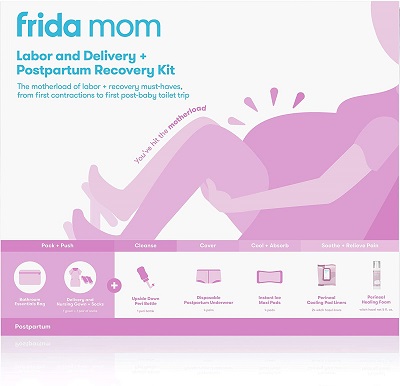 Frida Mom
Full kit for labor, delivery, and postpartum recovery.