As a parent, my threshold for annoyance is fairly high: I can handle a picky eater, toddler tantrum, late-night wake-up, and sibling throw down. But give me a child whining "I'm bored," and I want to run for the proverbial hills.
These days, while we juggle work and school without childcare, my husband and I—like so many parents around the world—are tired. When our kids have come at us with talk of boredom, occasionally we have responded by turning on Netflix. There's no shame in trying to survive these strange times.
But the screen time research still makes me wonder how much screen time is too much? A recent study suggested that excessive screen time for babies and toddlers led to developmental delays. More research links screen time to an increased risk of obesity for kids. And yet another study suggested too much screen time could be the root of some children's attention disorders, giving us plenty of reasons to curb our kids' viewing time.
If the TV has previously provided us a moment of parenting respite, what can we do in its absence? Read on for seven fun, easy, and largely hands-off ways to keep kids busy without relying on a screen.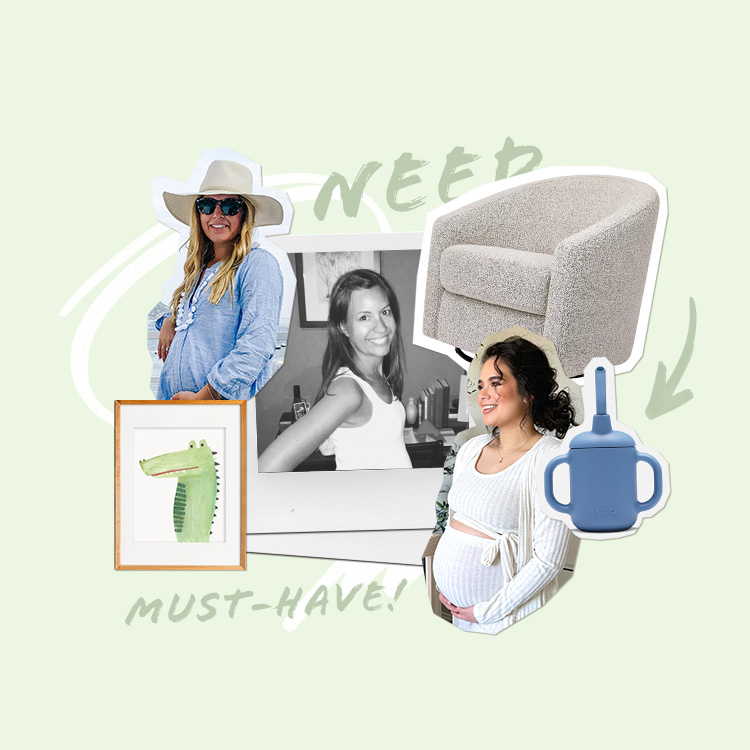 babylist has everything you need—and more! 💕
1. Outdoor Free Play
According to The Children and Nature Network, modern-day kids spend 90 percent of their time indoors at a huge detriment to their mental, physical, and academic well-being. Add balance to your child's day by shooing them out into the backyard, or your outdoor space, for some unstructured free play. This can be the key to nurturing your little one's curiosity, imagination, and sense of discovery.
Setting up a water table or sandbox is a great way to keep toddlers and preschoolers occupied and safely in one place. For older kids, nothing beats the messy fun of a mud kitchen. Haul out some old pots and kitchen utensils and nudge your little one to cook up something creative with only the things they can find around the yard.
2. Scavenger Hunt
When I have emails to answer or calls to make, a good scavenger hunt will keep my kids excited and busy. For the smallest children, printing a list of graphics is an easy way for them to do some matching with items found around the house or yard. Give your child a small basket and have them collect the items on their list. For older kids, snapping a photo on a digital camera can be a novel way to play.
3. Shadow Tracing
Have some fun with shadows by asking your child to gather up a handful of figurines with distinct silhouettes. Haul them outside and line them up on the edge of a piece of paper so the sun casts their shadows for easy tracing. Kick your shadow play up a notch by encouraging your little one to then cut each of the forms out and paste them onto a popsicle stick. Et voila, your very own shadow puppet for use after the sun has gone down.
4. Mess-Making
Harness your child's innate love for mess-making and let them have at it—under the guise of art creation, of course. There are so many ways to have good, messy fun, like cooking up your own play dough, covering the driveway in chalk paint, or even finger-painting to their heart's content. I have been known to stick my children in the bathtub or a sizable cardboard box with washable paints for some well-contained fun.
5. Construction
Raid the recycling bin and task your little one with building something, anything with what they find inside. Round out their supplies by also providing them glue or tape, scissors, and some art supplies to really make their creation shine. This project has given me nearly an hour of quiet time and often culminates in my kids proudly sharing the end results with me.
6. Sensory Bins
A sensory bin takes a hands-on approach to learning and engagement. The whole idea here is for young kids to dig into play and discover through their senses. Setting up a bin can be as easy as pulling out a clean plastic box and filling it with age-appropriate stuff—think a base of dried rice, a collection of kitchen gadgets like funnels, spoons, whisks, tongs, and measuring cups—and letting your child's curious nature lead the way.
7. Audiobooks
I love to read with my girls. But there are times when curling up with a good read just won't work for me. That's when audiobooks for kids come in handy. Essentially, any book you've spotted in paperback or hardcover also has an audio version. I love a good series—Princess in Black and The Magic Treehouse are hits over here—to allow kids enough time to get lost in the story. With every subscription or one-off purchase you make from the audiobook retailer libro.fm, you are able to actively support your favorite independent bookshop. Good stories, screen-free time, and bookseller support? That's a win-win-win in my book.