Listen, we've all had a rough year. I don't know about you but I could really use a night… in! Hear me out—a girls' night out is necessary for every mom. We need to connect with friends, fellow moms, and take an opportunity to step into our pre-parent selves. But going to a bar just sounds exhausting—and expensive. And while a girls' night out offers good fun potential, an at-home girls' night can be just as fun, and perhaps make it even easier to relax. Plus everyone's going-out comfort levels are so different right now that getting together at home in your backyard can be stress-free, and the perfect solution for a girls' night.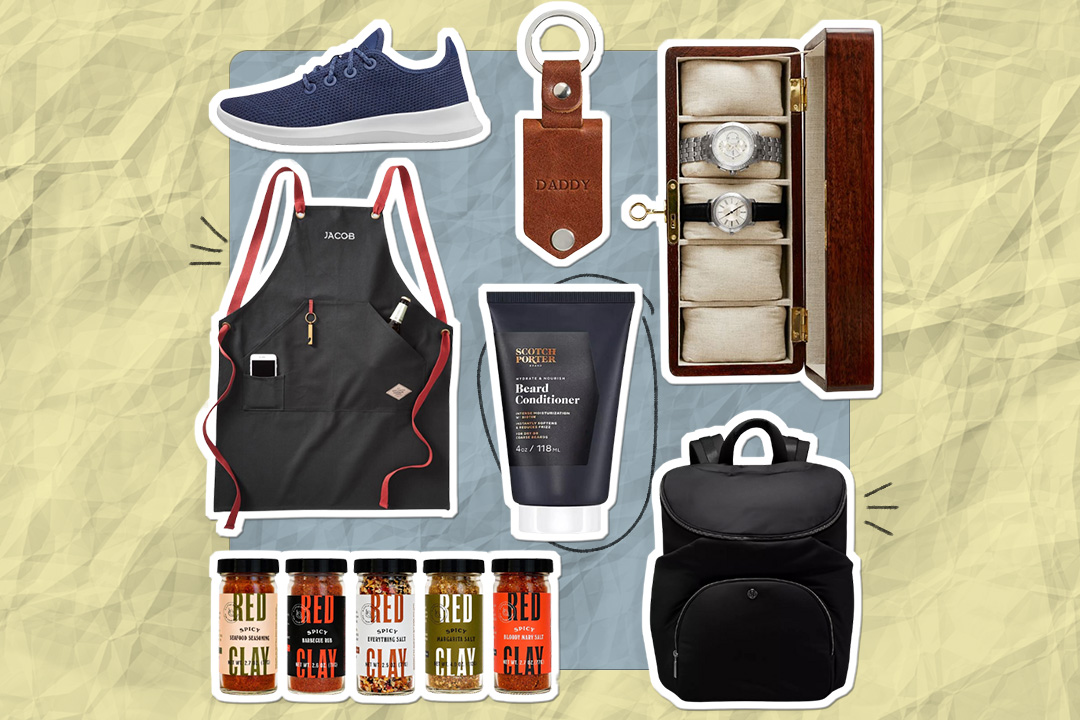 june 18 is coming up fast — have you started shopping yet? 😎
Now, if you're hosting a girls' night in, prepare to go the extra mile and plan something fun for the group. Whether it's a wine tasting, an outdoor movie night, or even a theme night—this can make a girls' night in even more fun than going out!
Here are five girls' night out ideas to have an epic time, in.
Take your mom group on a world tour without ever leaving the house with a world-class wine tasting experience. Just four bottles in different profiles (a crisp Sauvignon Blanc, punchy Malbec, Chenin Blanc from South Africa, or the perfect warm-weather pick me up: Summer Water Rose) can beat any night out.
But bring in some help in the form of a wine subscription box that brings wine right to your door like Winc. This monthly wine membership makes trying new wines very easy and convenient—read, no daunting research. Just fill out their quick six-question Palate Profile Quiz and you'll get matched up with four wines that cater to your particular preferences. Plus all of Winc's wines are made by Winc and their winemakers so you can't get these bottles anywhere else—it's truly an exclusive experience to offer your friends.
And it's also incredibly affordable with a box of four wines coming in at $29.95 if you're a new customer. Plus, the discount is automatically applied at checkout—no coupon code needed! Yup, four world-class bottles of wine for under $30. Send out the invites, pick up some perfect pairing snacks, and this one is a no-brainer.

Winc
New customers can get four bottles for $29.95! No coupon code needed—the discount will be automatically applied at checkout.
2. Gals Game Night
Family game night can be fun, especially as your kids get older. But for those of us who might be a little tired of playing Candyland and Guess Who on repeat, breaking out some more grown-up games with your friends can be a great girls' night idea.
You could use only your phone for a fun favorite like Heads Up, go adult-themed with Midnight Taboo or What Do You Meme?, or try an old school throwback with Scattegories, Monopoly, or Mall Madness. If you're going old school, consider making it an '80s/'90s theme night with a timely playlist and encouraging your friends to dress in their favorite trend (neon or flannel shirts, anyone?).
3. A Backyard Movie Night
Bad Moms was the last movie I saw in the theater with girlfriends. One friend with us had just given birth and brought her newborn to the theater. He ended up falling asleep in my arms, so I spent the movie laughing out loud while trying not to wake the baby. But, given the movie, it felt kismet. After the show, the theater full of moms spilled onto the sidewalk where conversations sparked between strangers as we regaled the funny and honest motherhood moments from the movie.
Recreating the magic of a girls' movie night in COVID-times could mean throwing a virtual watch party on Netflix, or even better, an outdoor backyard movie night with comfy lounge chairs, cocktails, and appetizers while watching a favorite flick on an outdoor projector. The setup could even be newborn-friendly too.
4. Take-Out & Trivia
We're all pretty sick of cooking right now, right? So plan to order take-out from your favorite local restaurant and have a trivia night with your girlfriends. Break your group into teams and use either an online trivia website or any number of trivia games for a fun (and competitive) girls' night.
5. Food, But Make It Fun
Again, we all might be tired of making food for our families, but what about making something together with girlfriends? You could consider making your own personal pizzas, personalizing mini charcuterie boards, or decorating cookies. Whatever theme you choose, food is always better when shared with friends. 
This post was in partnership with Winc but all of the opinions within are those of The Everymom editorial board. We only recommend products we genuinely love.