With the start of the school year in our midst, perhaps you have your set of mom friends, and you're chatting it up with all the other parents at school events. Or maybe you haven't yet made your friends, and you're looking for a way in.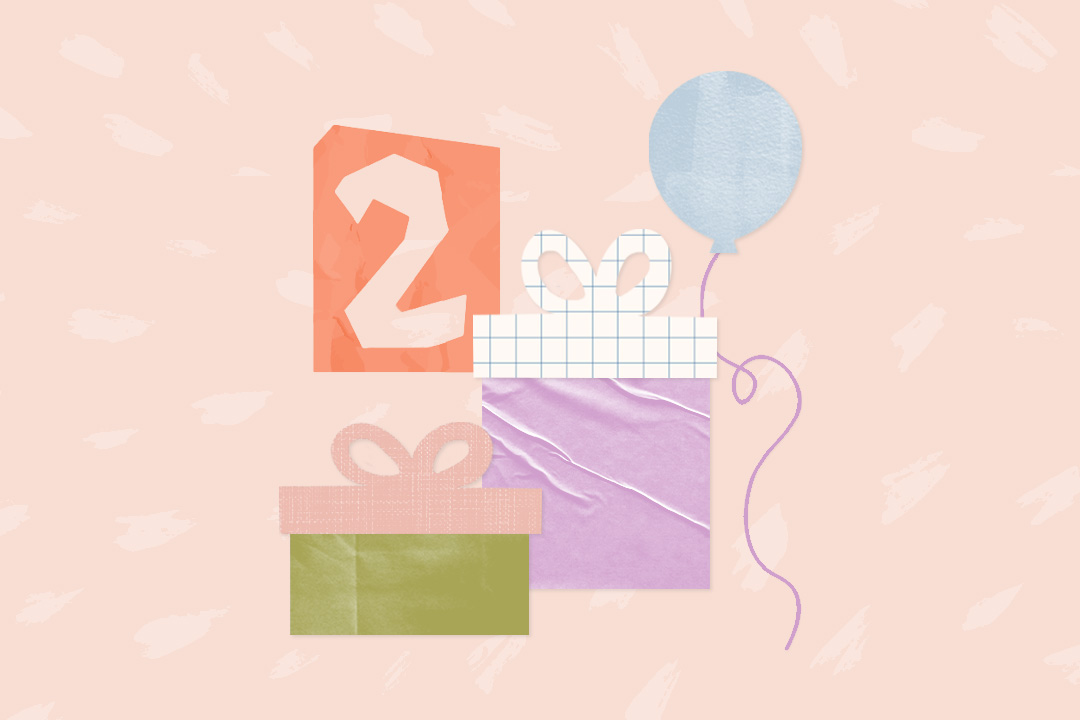 a LO in your life will love these! 🎁
If you haven't made friends with the other parents in your kid's class yet, it might feel awkward to approach these strangers (otherwise known as potential new friends). As the mom of a preschooler, who entered a school where I knew no one, I get it. It's not always the easiest to make new friends. And you might even ask why you need to make friends with the parents of your kid's friends.
You don't need to specifically make friends with these parents. Maybe you already have all the friends you need. But remember, these are the parents you're going to be in close proximity with for a while, at birthday parties, school events, weekend soccer, and so on. So you might as well try to be more than casual acquaintances with them. It will make get-togethers just as fun for you as they are for your kids. At first, it might seem forced, but it really is a wonderful way to expand your friend group.
I'm not claiming to be the social mayor of my daughter's preschool (far from it!), but I am getting myself in the mix. If you're wondering how to approach these new friendships, here are a few tips.
How to Make Friends With Other Parents at Your Child's School
Join a committee
Usually, schools have parent volunteer opportunities. Whether it's a one-time commitment or a year-long position, sign up for something. You don't need to be at every event or participate in every get-together, but sign up for at least one thing. If you don't have a lot of time to commit, ask around for opportunities that will get you interacting with other parents without requiring a lot of time.
If you're feeling awkward about interacting with parents you don't know, join a committee. It forces you to talk to other parents and gives you something specific to focus on. Typically these interactions will lead to conversations beyond planning the activity. It's an easy way to get to know other parents.
Attend meetings
Whether you join a committee or opt to skip it, if your school hosts parent meetings, try to attend at least one of them. It will get you in the same room as other parents, which is the first step to meeting and making friends with them. It might feel unnatural, but go up to other parents, introduce yourself, and see who you might connect with.
Make one-on-one playdates
While your child's class may set up class-wide meet-ups, it can be easier to connect with other moms in a one-on-one setting. Take a hint from your kid and see who their besties are at school. Reach out to the parents and set up a playdate that will allow the kids to play fairly independently so you can get to know the other parent. You can also set up playdates with a handful of kids and parents. There's a good chance other families are already doing this, so get yourself in the mix and make plans.
Hang out at pick-up
For parents who are picking up their little ones after school, try to hang out a bit. Quick conversations here and there can be the starting point of a friendship. Of course, you'll need to put in more effort than a short conversation to make a true friendship. But this is a good way to start chatting and getting more comfortable with the other parents.
Organize group meet-ups
Large class-wide meet-ups are a fun opportunity to see your kids interact with their friends. It's also a good chance to get to know other parents. Parents will likely be into this and will be glad to have something to do without the planning. If you're the group organizer, it doesn't require a lot of effort on your end. Meet-ups can be as simple as getting everyone to go to the same playground one weekend, scheduling a date to go fruit picking, or even doing a kid-free outing to a winery or brewery. Just pick a day and time. Then, email or text it out. That's all the planning required.
Making friends with the parents of your kid's friends is a really nice way to be more involved in your child's relationships, as well as expand your social circle. Don't expect to be friends with every parent, and don't feel like you need to force friendships. But get yourself out there, get out of your comfort zone and give yourself the opportunity to connect with new people. You may find a close connection and a deeper friendship than you'd expect.