Now that kids have been back in school for a little while, the craziness of switching routines yet again is finally dying down a bit. But with the packed calendar that comes with back-to-school season, we also get a full roster of school activities that are just for parents. Whether it's something more formal, such as an evening fundraiser, or a more casual day of volunteering in your child's classroom, it seems like there's always a school-related event to attend—which also means you need outfits to wear to them.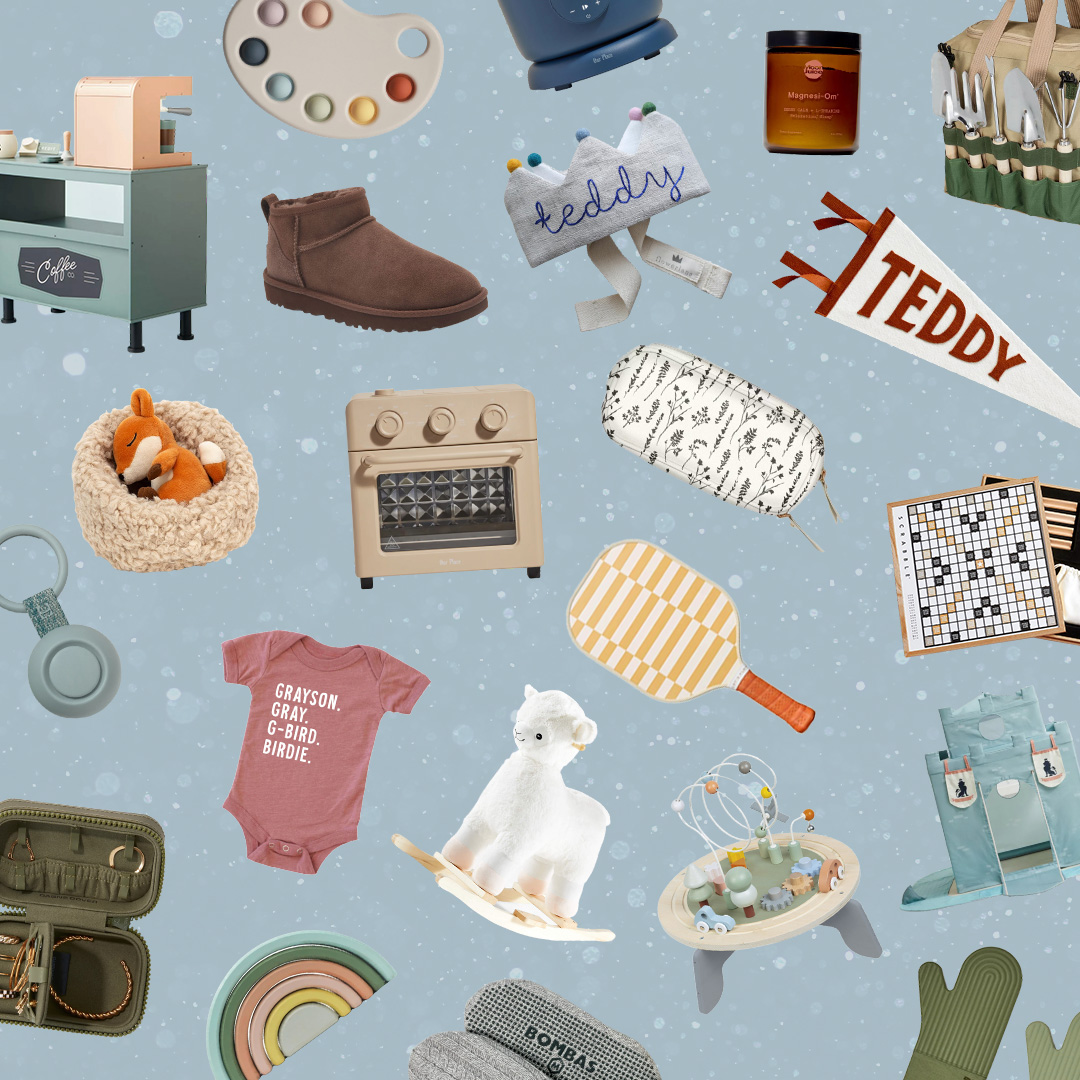 everything you need to ace holiday gifting this year 🎁
While we know it's most important that you're just showing up for your kids, you might get stuck trying to figure out what to wear for these types of events—or maybe you're just looking for some outfit inspo to mix things up this school year. That's why we've put together seven outfits for every school event you might attend this year. Check them out below.
1. Conferences or Orientation
Perfect for conference or orientation season, this outfit combo will have you feeling sophisticated and on-brand for these formal events. Inspired by a neutral wardrobe palette, this look can be dressed up or down depending on your personal style.
Shop this look:
1. plaid blazer
2. sweater tank
4. loafers
5. woven tote
2. Chaperoning a Field Trip
If you're taking on the task of chaperoning, you'll want an outfit that's both comfortable and versatile for any field trip excursion. That's why we styled this outfit with an oversized jacket that you can stay warm in or easily take off.
Shop this look:
4. sneakers
5. tote bag
3. School Sporting Event
You'll never have to worry about what to wear on game days again because of this simple outfit formula. A great option for chillier nights, the puffer vest adds the perfect touch of sporty-chic.
Shop this look:
2. baseball cap
3. flare pants
4. puffer vest
5. sneakers
4. Play or Talent Show
Dressing up for special occasions like a talent show or play can be tricky, but this look passes the dress code for casual-meets-dressy attire. You can truly never go wrong with a classic sweater dress paired with tall boots.
Shop this look:
1. sweater dress | budget-friendly dress
2. plaid coat
3. hoops
4. boots
5. bag
5. Volunteering at School
Who says you can't use parent volunteer days as an excuse to put on a cute outfit? This adorable look has just the right pieces to make you feel stylish. Plus, it's the perfect in-between of comfort and quiet luxury.
Shop this look:
2. headband
5. sneakers
6. Evening Fundraiser
Those fancier annual events are a great time to invest in luxury-looking pieces that can be worn for years to come. With a minimal yet classy approach, this outfit will have you feeling (and looking) like a million bucks.
Shop this look:
1. long coat
4. pumps
7. School Drop-Off & Pick-Up
Let's be honest: Most of the time, our drop-off and pick-up outfits consists of loungewear or an oversized tee, but for the days where you want to feel a little bit more put-together, this is the ultimate 'fit. It requires minimal effort, yet will have you looking super cute.
Shop this look:
2. leggings
3. sunglasses
4. Ugg boots
5. sling bag