Throughout this summer, you may have heard people discussing the term "quiet luxury." And while you might roll your eyes at the thought of yet another trend to keep up with, the truth is that this concept is not really a trend at all, but more of a new name for a certain style that has been around forever. If you've heard the phrase "money talks, wealth whispers," then you are already familiar with quiet luxury.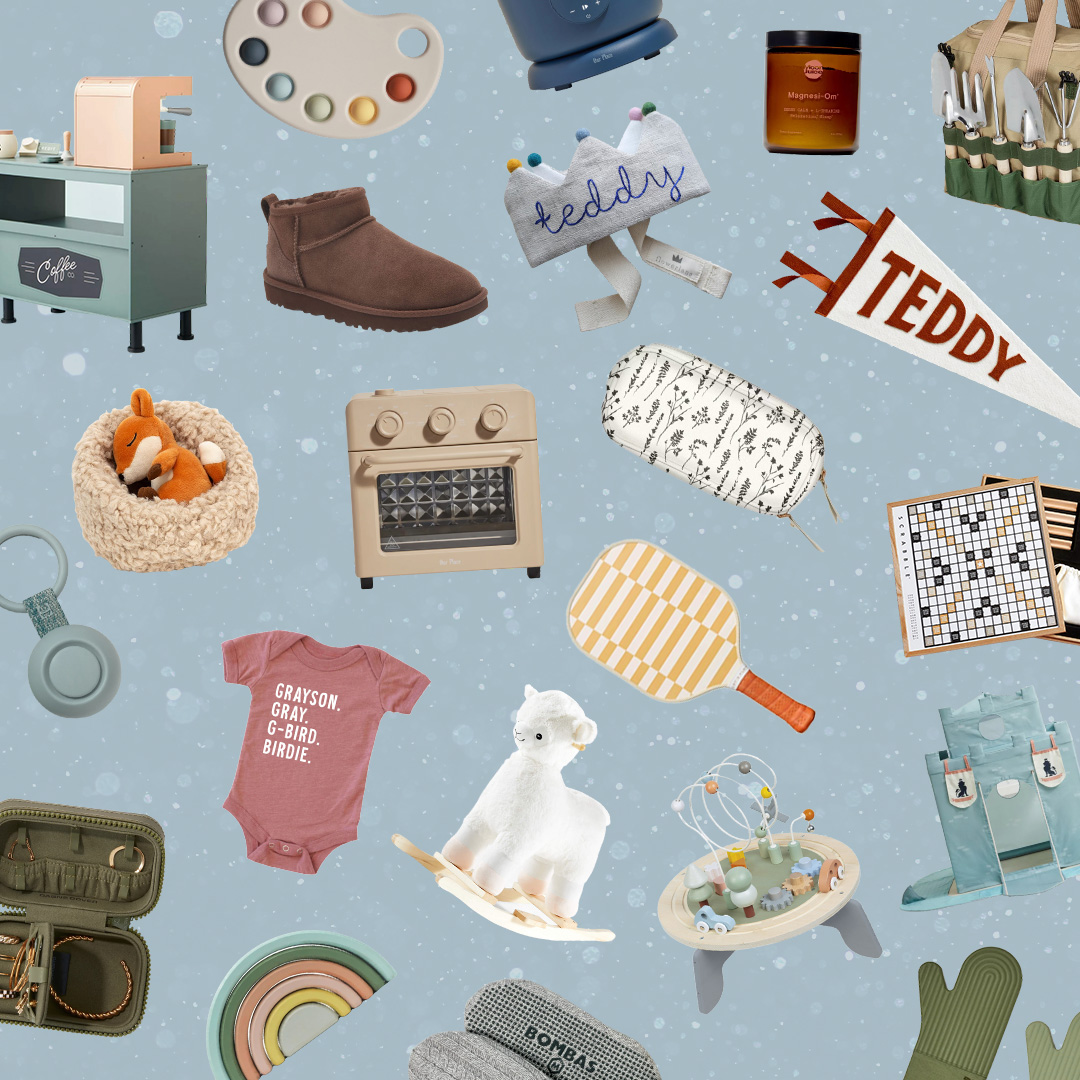 everything you need to ace holiday gifting this year 🎁
The quiet luxury trend is especially great for moms because it relies on having a few easy-to-wear, neutral capsule wardrobe pieces that can always be paired together and worn in a lot of different ways. And while quiet luxury definitely encourages shying away from fast fashion in favor of a few wardrobe investment pieces, the aesthetic can certainly be achieved on a budget as well. We're breaking down everything you need to know about quiet luxury—plus sharing our favorite pieces to get the look—below.
What is quiet luxury?
While the idea of "elevated basics" or a minimalist approach to fashion is not a trend or a new concept, using the term quiet luxury to describe this aesthetic first emerged earlier this year. If we were to pinpoint an exact moment the phrase popped onto the scene, it would have to be when Sofia Richie married Elliot Grainge in the South of France in April. During the week of their wedding, Sofia took to TikTok to share OOTDs consisting of perfectly curated pieces. Sofia's newfound style embodied a certain unnamed aesthetic that could only be described as quiet luxury. Thus, the term was born.
A quick search of "quiet luxury" on Pinterest turns up a palette of neutrals with touches of denim and stripes, classic silhouettes, and understated yet elevated pieces. The trend also focuses on investment pieces that can be worn over and over again, rather than trendier fast fashion pieces that come in and out of style. If you're a fan of curating a capsule wardrobe, quiet luxury is perfect for you.
Lastly, dressing in this style would mean staying away from obvious logos in favor of items that are more subtle—think of Jennifer Lawrence's recent style revamp, in which she's been spotted out and about dressed in some of the most quintessential quiet luxury designer brands, like The Row and Loewe.
How to get the quiet luxury look
From budget-friendly options to investment pieces, achieving the quiet luxury look is as simple as adding a few elevated basics to your wardrobe. Opt for minimalistic pieces, chic silhouettes, subtle textures, and neutral colors. Shop some of our favorite pieces to get the look below:
Tops
Sweaters, Jackets & Blazers
Bottoms
Dresses
Shoes
Accessories