Move over, bags of chips, packages of cookies, and the like! When it comes to serving healthy after-school snacks to your kiddos, it can be tough to replace pre-packaged options with homemade and nutritious ones. Of course, sometimes the route of no-preparation–like handing out those Chewy granola bars or mini bags of Doritos–is inevitable and the easiest way to go. While there's absolutely nothing wrong with that, finding windows to make healthy alternatives can create a fulfilling balance. And we promise, putting that little bit of extra effort into your kids' after-school snack session will be worth the fun and wellness benefits.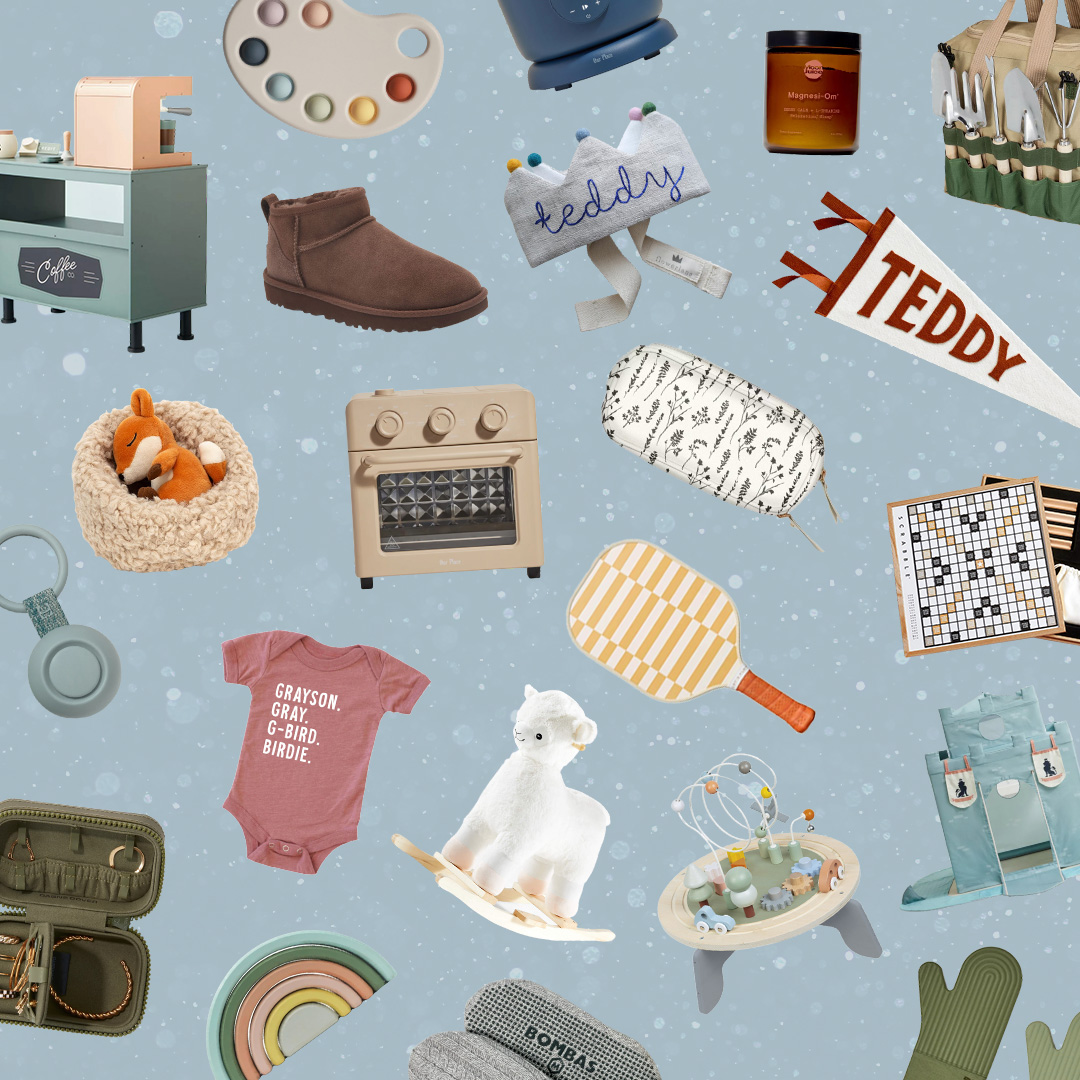 everything you need to ace holiday gifting this year 🎁
We all know things like variety, familiar flavors, and inviting appearances matter to kids when they're faced with the decision of what to eat as an after-school snack (or any meal, for that matter). Keeping that in mind, we've brought together healthy choices that offer creative and colorful appearances, a spectrum of sweet and savory items, and twists on usual favorites. What's more, it can be your chance to squeeze in that extra serving of fruit, veggies, whole grains, or protein for your littles.
Don't forget, you don't have to be the only one whipping up the snack d'jour; these are definitely recipes that lend themselves well to your kiddos' helping hands, too! Without further adieu, check out these 15 healthy after-school snacks for your kids that they'll be asking to mix into their current lineup of faves.
The Best Healthy After-School Snacks for Kids
Consider this their apple for the day that keeps the doctor away. Besides a serving of fresh fruit, you can decorate your 'donuts' with exciting toppings to the point your kids may not even remember that 'real' donuts exist. While this recipe showcases green apples, any and all types of apples are welcome!
Skip the processed pretzels and try these instead! Easier on the digestive system and entertaining to create, these pretzels can demonstrate the wonders of yeast to your kids. They're tasty and nourishing as-is, but you can pair them with any favorite dips or spreads, too.
"Why can't I just have a milkshake?" Sometimes the concept of a smoothie takes getting used to, but these are relatively simple recipes (spoiler alert, spirulina is not on the ingredient list) that are naturally sweet, and offer your kids some of their calcium, fruit, nut, and protein servings for the day.
We love a unique granola bar that doesn't involve any additives, and the base of rolled oats in this option is a heart-healthy staple. This recipe includes eight variations, allowing you and your kids to select your own add-ins like a choose-your-own adventure! From tropical to PB pretzel, there is plenty of delicious inspiration.
This recipe teaches you an easy way to make your own popcorn, and then tops it off with festive topping combinations like "chunky monkey," "chocolate berry," "trail mix," and more. And while popcorn may seem without nutrients (OK, it's not a fruit salad or medley of vegetables), it does provide a good dose of fiber and whole grains.
A nutritious, sweet, and tangy dip that not only packs protein thanks to the yogurt, but suggests using peanut flour rather than regular PB to cut back on the dip's fat content. While you can choose to dip in whatever your kiddo likes, you can also try a play on ants on a log by spreading the dip over a piece of celery, and sprinkling some mini chocolate chips on top as the ants!
Speaking of ants on a log, here are an abundance of new ways to approach this traditional snack. Besides celery, you can include bananas or apple slices as the base, and try other creamy spreads in addition to peanut butter (like yogurt) on top. Then, finish them off with all kinds of ants–from raisins and chocolate chips, to bits of carrot and blueberries!
Turn a muffin tray into an exciting spread of snacks that can be as simple, delicious, and nutritious as you want them to be. Essentially, you use each cup of a muffin tin to house various items your kids will enjoy, kind of like a kid-friendly charcuterie board! This recipe includes tons of great ideas for balancing fruits and veggies, proteins and healthy fats, sweet and savory, and crunchy and soft combos.
Combine the healthy benefits of protein-filled chickpeas and healthy fats with this creamy hummus recipe. Kids love the bright green color (you can leave the chickpeas and spices off the top), and you can present them with versatile foods they enjoy for dipping.
Build an edible, juicy rainbow that will provide multiple servings of fruits, while creating something colorful and memorable. While this recipe uses raspberries, orange, pineapple, kiwi, and grape, you can substitute whatever fruits work best for you, and design your own rainbow!
OK, while this one may be a little less healthy than the rest, we couldn't resist the creative approach to mini pizza bites! Fill wonton wrappers with your favorite pizza ingredients, and voilà, you have cute little personal pizzas to snack on. For a healthier version, opt for low-fat shredded mozzarella.
A delightful way to glam up some bananas, while integrating calcium, protein, and grains. Plus, it's so easy; all you need are bananas, yogurt, granola, and popsicle sticks. Kids might enjoy dipping the bananas into the yogurt and then swirling them around in granola before popping them into the freezer–it's kind of like working in a candy shop!
Another fruit-forward apple snack—we're headed into apple season, after all! Create crazy, spooky faces by combining green apples for the face, peanut butter to fill the mouth (for a nut-free version, you can replace the PB with any creamy filling that pairs well with apples), sunflower and pumpkin seeds for teeth, and cheese for a tongue. While this recipe calls for candy eyes, you can also make them by using whatever you have on hand.
A muffin bursting with flavor that seems to have it all! Fruits and veggies, healthy fat, a bit of calcium, and whole grains come together into a muffin so delicious that your kids won't even realize they're eating vegetables.
Rather than handing over a plate of nuggets, take it up a notch or two in the direction of healthy by skewering the chicken nuggets (or veggie nuggets) as kabobs! Pair them with pieces of whole grain bread, crisp bell pepper, and soft cubes of cheese–or any preferred substitutes–for a fun, nutrient-dense creation.