My 7-year-old son is a very picky eater. Since the day he was born, he's always had very strong opinions on what he eats and drinks. He has a preference for bland foods, only drinks water, and does not like anything sweet (who is this kid?). He has energy for days, and I'm often left wondering… how? He seems to live off of air and water, with little bits of food ingested every now and then.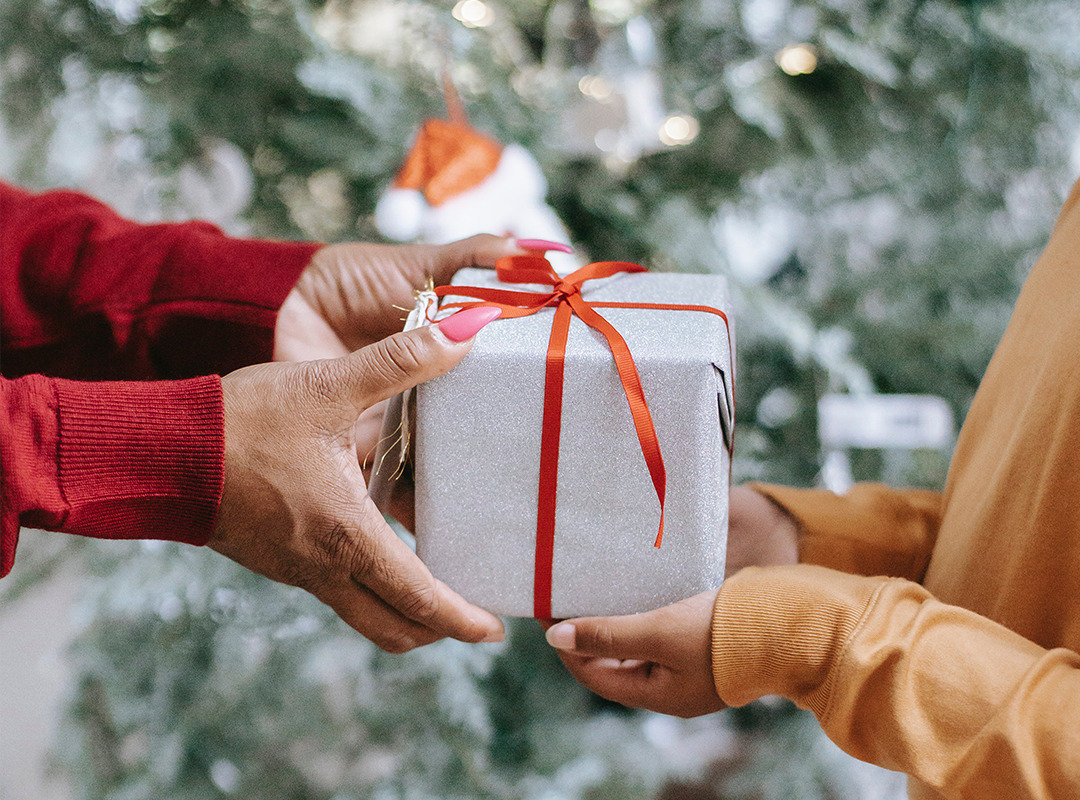 this makes gift buying so easy—trust us! 🎁
I began incorporating smoothies into his daily meal rotation as a way to infuse some much-needed nutrients into his diet. And although I love the fact that he drinks every last ounce of what I give him (even when I sneak in some veggies), I don't particularly love all of the sugar (around 12 grams!) and calories in milk. Plus, for a variety of reasons, my family and I are trying to cut back on our consumption of animal products. Mooala's line of dairy-free beverages have been so great for my family, and they make an excellent foundation for all of our favorite smoothie recipes.
Mooala's dairy-free beverages are made from real, organic ingredients, so I know that I'm giving my children a drink that's not over-processed and instead is very gentle on their stomachs. My children have had so many issues with cow's milk over the past few years, and I've searched far and wide to find milk alternatives that are better for their tiny tummies. It was problematic for me to have to travel to a specialty grocery store across town and spend a small fortune on milk alternatives. What I find convenient is that I don't have to go to a fancy out-of-the-way grocery store to find Mooala. The line is available at places I already shop at, such as Whole Foods Market, Costco, Albertsons-Safeway, Kroger, and more. And at an affordable price point of around $6 for a really generously-sized bottle, I'm comfortable adding it to our grocery list week after week.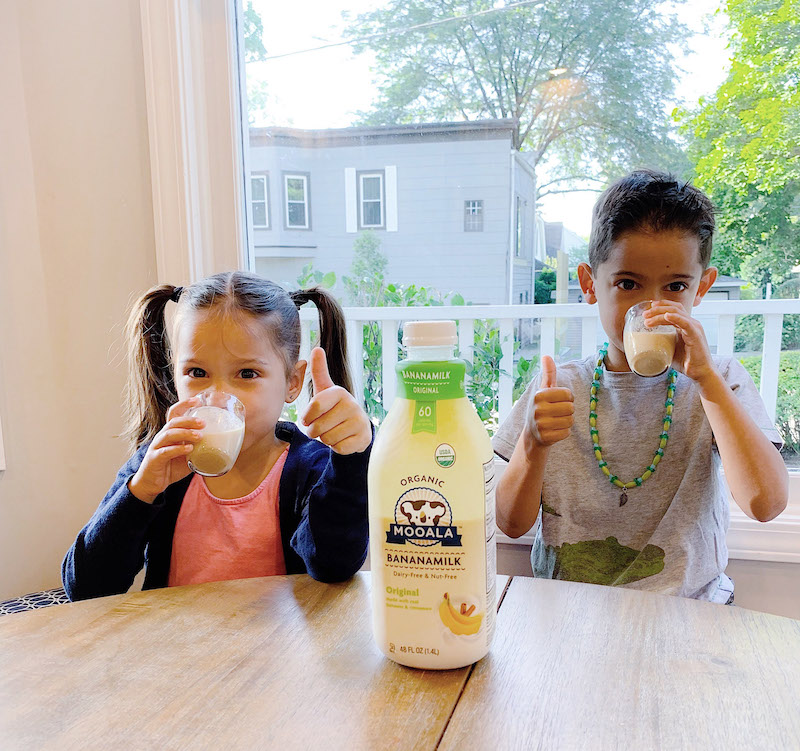 Smoothies have been great for my family, especially during back-to-school time – they work great for back-to-school breakfasts and after school snacks and are quick to make and drink. And Mooala has been the perfect base for all of our smoothie needs. It's not too sweet (which my son loves), and it's smooth consistency allows me to sneak in veggies so that they are armed with nutrients to help their growing bodies thrive.
Here are three of our favorite smoothie recipes that are on heavy rotation in our home for quick breakfasts and after-school snacks:
1. Banana Blueberry Breakfast Smoothie
Ingredients:
1 cup Mooala Coconut Oatmilk
1 banana
1 cup blueberries
1 scoop of vanilla protein mix (optional)
½ cup of ice (if not using frozen fruit)
Directions:
Blend together to your preferred consistency and enjoy!
This Coconut Oatmilk contains as much calcium as a glass of traditional dairy milk. It's so creamy and delicious, you'll find yourself using it for a variety of recipes.
2. Peanut Butter Bananamilk Smoothie
Ingredients:
2 cups Mooala Original Bananamilk
½ cup peanut butter
1 banana
1 cup ice
2 tbsp sweetener
Directions:
Blend together to your preferred consistency and enjoy!
This soy-free bananamilk fuses pureed bananas and roasted sunflower seeds with cinnamon and sea salt. A single serving contains about as much potassium as one-third of a banana with only three grams of sugar (from the bananas) and 60 calories. I use this as a base for a lot of our smoothies, but sometimes my kids will just ask to drink it plain, and that's fine by me!
3. Mango Honey Smoothie
Ingredients:
8 oz. frozen mangoes
8 fl. oz. Mooala Coconut Oatmilk
1 fl. oz. honey
4 oz. greek yogurt
Directions:
Blend together to your preferred consistency and enjoy!
Most oat milks on the market today are over-processed and full of sugary carbs, at zero grams of sugar per serving and no unnecessary oilsin this Coconut Oatmilk, I feel confident that I'm serving my children a drink that won't have them bouncing off the walls at bedtime.
Tips for making smoothies for kids:
Sneak in some veggies
I always try to add in some type of vegetable into the smoothies so my kids can get some much-needed nutrients. Before I do, I always test a smoothie recipe in its original form to determine if my kids will like it. If so, then I add in complementary veggie flavors and textures and try to decrease any amounts of sweeteners used.
Use large reusable straws
Smoothies are thick and hard to drink with traditional straws. To make it easier, we've adopted reusable large straws. They friendlier for the environment and our budget and are perfect for thick smoothies.
Prep beforehand
As with anything you decide to make with your kids, preparation is key. To avoid fights (and a huge mess), I lay out all of the pre-measured ingredients and assign a specific task to each child. I've noticed that when my children take part in preparing a snack or meal, they will eat or drink it without complaining 100 percent of the time. And when messes do occur? No big deal, it's the experience of making something together as a family that's the big takeaway.
This post was in partnership with Mooala, but all of the opinions within are those of The Everymom editorial board.