Moving is one of my least favorite things to do. As much as it feels good to move into a new place, it also takes so much time and energy to figure out all the details—like my home decor. In my true perfectionist fashion, I always want everything in my space to be organized and look put together.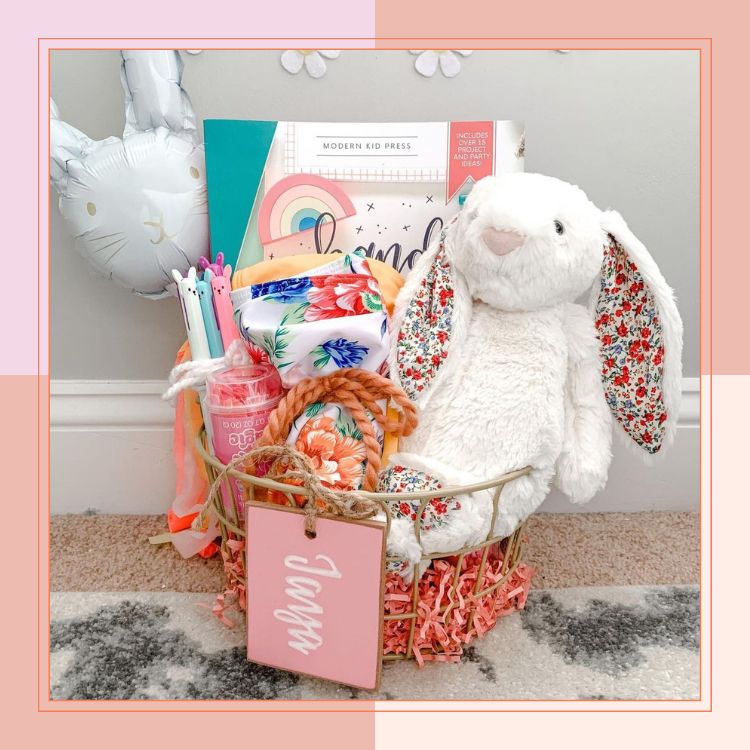 everything you need to get ready for the Easter Bunny's visit on April 9th! 🐰
Enter H&M's home decor line. We at The Everymom have long been fans of H&M fashion picks, and if you haven't ever browsed their home section, scroll on! H&M's home decor line is really cute and relatively inexpensive. They have everything from patterned bohemian style decor to more modern, minimalist pieces.
If you're in the process of moving or just trying to redecorate, the H&M home decor line is definitely worth checking out. We've gathered up some of our favorite items to add that special something to a room, whether you're looking for home organization, smaller decorative pieces, or the perfect rug or throw pillow.
28 Budget-Friendly H&M Home Decor Items
Pillows, Bedding, & Rugs
There's a good chance that your taste in interior design and home decor will change over time—and that's okay! Because of this, it's always a great idea to keep the staple items of a room timeless and easy to match with, so you can easily switch out things like pillows, bedding, and rugs in your space as you please without worrying about major clashes. Lucky for you, H&M has tons of clean, classic, and chic options you can keep around for any and all of your style phases.
Decorative Items
In my humble opinion, the most fun part decorating or re-vamping your space is getting to pick out all of the fun little trinkets and accessories that make it unique to you. It's important to take the time to think about even the smallest pieces that maybe don't seem super important in the grand scheme of things, as they're actually the items that end up really tying a room together—and turn a house into a home. While H&M has a massive amount of decorative options, we've picked out some of our absolute favorites.
Storage & Organization
Although trying to figure out how to organize your belongings in a new space is one of the more stressful parts of the decorating process, shopping for some cute-yet-functional items can definitely help make it way more enjoyable. There's no need to resort to haphazardly shoving things under the bed or in the corner of a closet—opt for some chic storage containers instead to keep things both orderly and stylish.
Kitchen Accessories
As a mom, you probably spend a lot of time in the kitchen cooking, snack-making, and lunch-packing. So why not put a little extra zhush into the space you have to be in so often? Don't worry, this doesn't call for an entire kitchen remodel—a simple switch to a high-quality cutting board or a unique tablecloth can help elevate the room more than you can imagine.