The month of January tends to be filled with typical new year activities—decluttering, organizing, and tackling those long-put-off projects were probably some of the top-priority things you checked off your list this month. But now that we've settled into 2023 and you have a fresh slate to work with at home, you might be looking to take those home projects up a notch and actually refresh your space.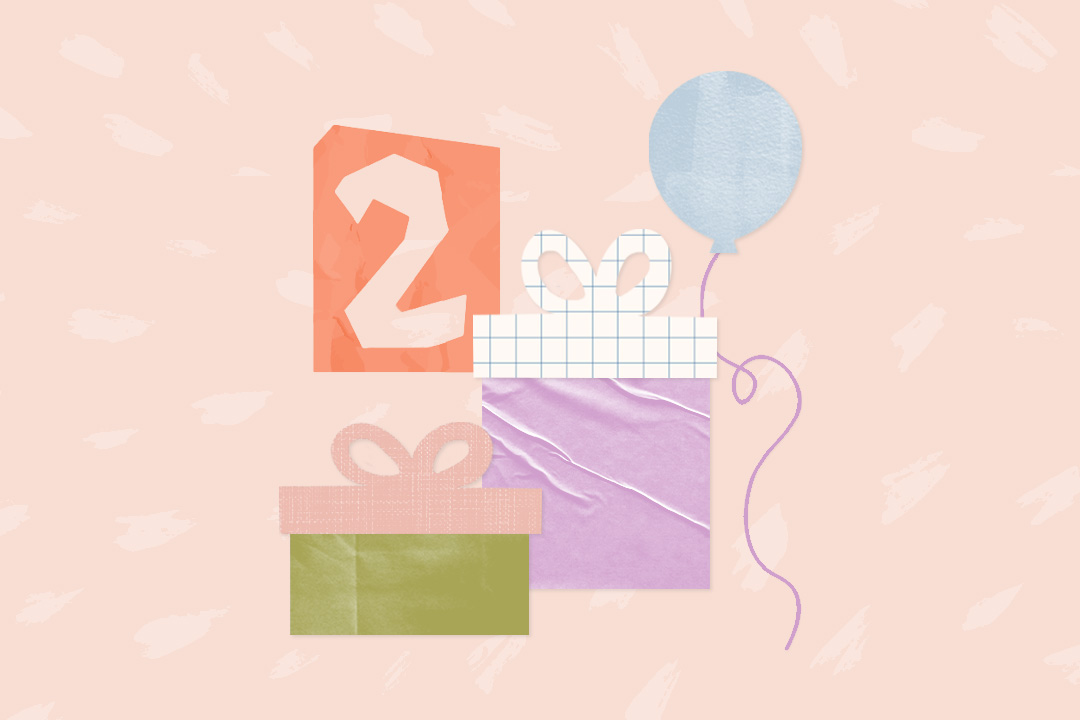 a LO in your life will love these! 🎁
It can be tough to keep up with what's "in" and figure out a place to start in decorating, which is why we studied trend reports and design expert opinions to compile this list of five of the top new interior design trends for 2023. From color-focused rooms to elaborate entryways, you can choose which of these trending interior design concepts you want to incorporate into your home this year.
1. Mixing Old & New
We've already discussed the fact that vintage and secondhand furniture will continue to have its moment in 2023, but designers and trend forecasters predict that a mix of old and new—or vintage and modern—is going to be a major movement in 2023. This year's Pinterest Predicts report dubs this idea the "Hipstoric Home," with searches on their platform "helping people combine vintage—often inherited—pieces with their modern styles." Not only is this trend more environmentally-friendly than buying all new furniture, but it also means your home can look especially unique and curated.
2. Color—Especially Pinks, Reds & Oranges
Gone are the days of all-neutral interiors. In 2023, we're bringing color back into our homes in a big way. While all colors are going to be showing up more in home decor this year, tones of pink, red, and orange will be especially popular. Pantone's 2023 Color of the Year is Viva Magenta, so expect to see bold pink tones popping up more and more. And according to Vogue, designers say soft pinks, mauves, corals, and peaches will reign supreme. We totally understand if you're just a neutrals type of person or if you're hesitant to commit to big splashes of color. Consider trying this trend out in small doses with a few colorful accent pieces (such as throw pillows and blankets, art pieces, and more) here and there.
3. All About Entryways
According to both WGSN's Top Trends for 2023 and Beyond and the Pinterest Predicts report, front porch and entryway makeovers will be a major interior design focus this year. "First impressions count, and as people improve rather than move home, entryway makeovers are set to be the DIY du jour," says WGSN. So instead of neglecting that seemingly unimportant area of your home, spice it up with some accent pieces that provide a first look into your personal style and set the tone for the rest of your space.
4. Eclectic & Maximalist
After years of neutral, minimalistic interiors taking center stage, we've seen a slow shift toward a "more is more" approach. The past few years brought us the kitschy "grandmillennial" trend, and the Architectural Digest home tours of celebrities like Emma Chamberlain and Dakota Johnson have shown us that a mix of colors, patterns, and textures in interior design isn't something to be afraid of. Per Elle Decor, designers predict that maximalism will show up most through collectible objects, unique furniture silhouettes, well-curated art, and sculptural elements.
5. Earthy Warmth
Both Vogue and Elle Decor report that cool-toned neutrals (think grays, blacks, and stark whites), are out and warm, earthy neutrals are in for 2023. As with many of the aforementioned trends on this list, these tones create a space that's warm, inviting, and unique to one's personal style. Outside of color, interior design will also be leaning more earthy in general—sustainable decor picks are growing in popularity, plants and greenery (real or faux) are everywhere, and natural textures (such as unfinished marble and wood) are having their moment.