Are you a put-up-the-tree on November 1st kind of decorator? Or a wait-until-post-Thanksgiving type? We fully support whenever you choose to start decorating your home for the holidays. And after the tree, stockings hung by the chimney with care (or on the staircase or wherever) are one of the most quintessential pieces of holiday decor.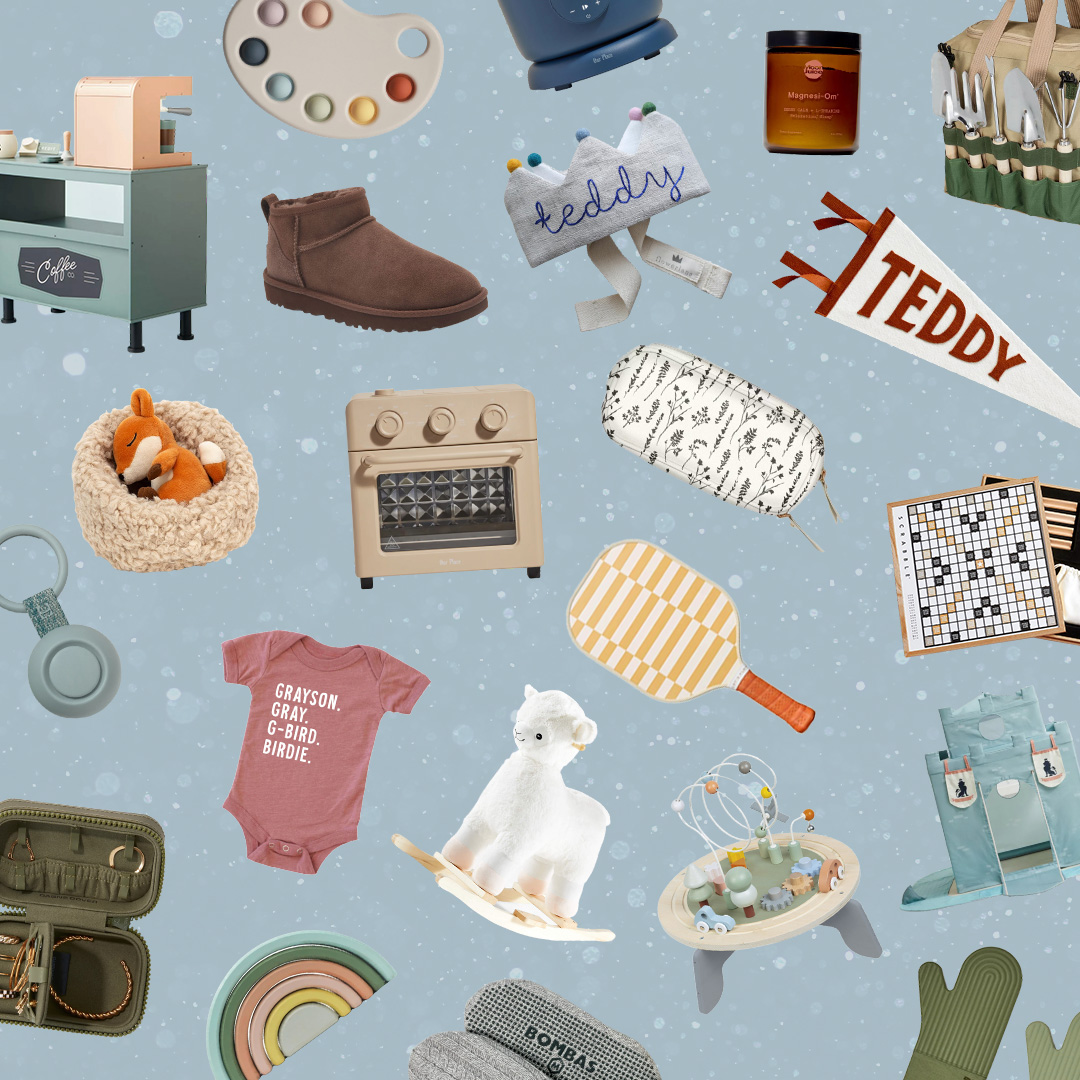 everything you need to ace holiday gifting this year 🎁
We've rounded up some of our favorite stockings and personalized stocking accessories for your family this season—including your furry family members. Whether you're looking for heirloom-quality keepsakes to last your little ones through adulthood or want to coordinate with your home's current decor style, read on for our favorite cute and cozy stocking picks.
Classic Christmas Stockings
There's something about classic holiday decor that has the power to bring us back to simpler times. Call it nostalgia or a throwback, but either way, we love these timeless options that will never go out of style and are oh-so festive!
Cozy Neutral Stockings
Whether we like the cold temps or not, they're here to stay at least for a few months. When the chilly times come around, there's nothing better than feeling all of the cozy vibes. If your home is as cozy as can be, consider one of these adorably neutral and homey options that will fit right in.
Quirky & Fun Options
Like all decor, stockings should reflect your family's style. If the name of the game is colorful and quirky characters over traditional, there's a stocking option for that!
Pet Stockings
Our pets are part of our families, so it's only right to include them in all of the holiday festivities. Get them their very own stocking and fill it with their favorite treats—and maybe even a festive outfit—so they can join in on the joy of the holidays.
Stocking Tags & Hooks
Adding a sweet personalization to any holiday decor has the power to make your space even more homey. These tags and hooks will allow you to level up your stocking game and can be used year after year (or switched out as your style preference changes!).