When my health started taking a dive in high school, I realized how hard it was to live in an abled world when your body did not keep up with the average person. My debilitating migraines and chronic pain (undiagnosed at the time) started to take a toll. I realized my dream of being a theater professional wouldn't be possible because my body could not go through grueling rehearsals and hours on stage without breaks.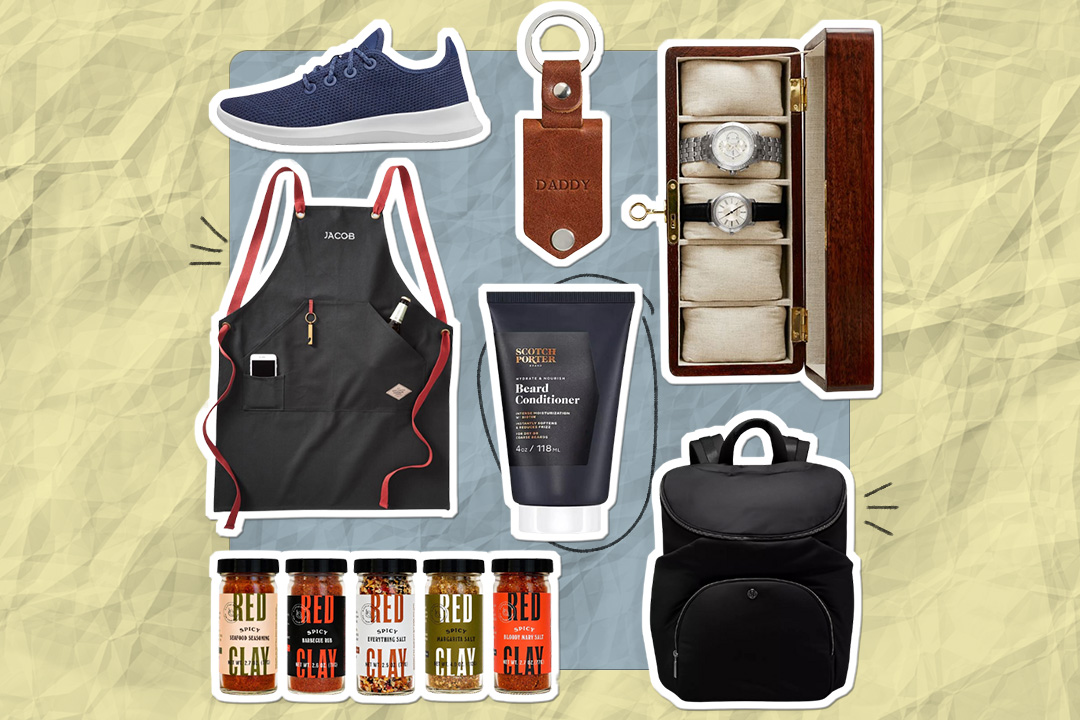 june 18 is coming up fast — have you started shopping yet? 😎
I decided to pursue what I thought was a less physical career, but a packed college schedule, internships, and trying to get into graduate school still took a toll on my health, and accommodations were hard to come by. I worried about how my disability would affect working and starting a career.
Getting my professors to allow accommodations like permission to miss class for flare-ups or asking classmates to provide notes while having to divulge personal, private medical information was enough to prepare me for a work force that would be even less accommodating. It wasn't until I had graduated college, got married, and had my first child that I learned there were jobs that I could do from home (that weren't multi-level marketing schemes).
I know it is not always possible for people with a disability to be able to work in any capacity because we all differ in our energy levels, physical limitations, the pain we feel, and further complications with other health problems (even if we have the same overlying health condition). This is my personal experience with how I work with my illnesses—physical and mental—so I can still be productive.
I've found that even though some days are very debilitating for me, I do better when I have some type of work to do each week. It helps keep me motivated and helps me look forward to something other than parenting so that I can show off my skills and talents while also contributing financially to the family. If you feel up to it or just want to branch out and explore other jobs you can do from home, here are a few tips to get you started.
1.
Optimize Your Personal Brand
Narrow down the type of work you are interested in and identify the skills you need for that job. If you have the goal of being a store manager and have retail experience, think about how you can improve your skills. Could you learn more about team management? When you improve the skills that are necessary for that area of work, you can optimize your chances of getting hired where you want by marketing that via networking or promoting your qualifications in your resume.
Your social media account(s) can also help increase your marketability and skills that transfer to work-from-home jobs too. When I first started out blogging, it was just a fun hobby I did on the side. I started by posting about my personal life—from the struggles I faced while parenting to my life as an adoptee—and just by posting several times a week, I was able to hone my voice and feel more confident in my words. I also found that the more I posted, the more I drew followers in and found opportunities to make a little money through sponsored ads. Often times, consistently posting on social media is something many of us Millennials and younger find ourselves doing on a day-to-day basis—so why not take advantage?
2. Learn How to Pitch and Sell Your Skills
If you have access to a computer or tablet and have a steady internet connection, you can start working on different marketable skills for work from home. If you are looking to land a more hands-on, in-person job, start working on beefing up your resume to impress potential employers.
For example, if you are amazing at editing TikTok videos or writing engaging Instagram captions, you may not realize that you have a really marketable skill that others will pay you for. Many bigger bloggers, platforms, and brands will pay to hire someone to handle their social media posts and community engagement.
Remember to mix up your pitch, try different angles, and show your passion. If, for example, you are new to writing or making videos, you can use clips from your personal blog or social media handles to give the company a taste of what you can do. Make sure to keep track of every new gig so you can include it in your next pitch letter, one-sheet, or media kit.
3. Reach Out and Make New Connections
Once I put my work out there, I was able to find a community that I made genuine connections with and contacts that led to more work, whether it was consultations or as a guest on panels. Social media is a necessary tool for most businesses, so no matter what your interest or level of comfort is, you most likely can find a community online to participate in.
Whether you are asking a question in a writing group on Facebook or Twitter, don't be afraid to reach out to others with more experience to see if they have advice. It can often seem like many work-from-home jobs are freelance and low paying, but the reality is that everything varies, and you need to learn what to look out for. Try sending a few emails or DMs to those in your preferred workforce and see if you can find a mentor or two to guide you in the right direction.
Whether you are asking a question in a writing group on Facebook or Twitter, don't be afraid to reach out to others with more experience to see if they have advice.
It wasn't until I directly messaged a few freelance writers I admired that I was let into really great Facebook pages that offer contact information, pitch advice, and more, and I was able to advance my career. Whatever you do, keep an eye out for scammers, and take advantage of the free resources available.
4. Don't Settle! Your Work Has Real Value ($$)
Whether you are just starting off or experienced, you deserve to be paid adequately for your work. As someone with a disability, I have had my doubts about the worth of my work and felt awkward and embarrassed to ask for more money. But the truth is that many of these companies will lowball you until you stand up for yourself and ask for more. Time is money, and if you have disabilities, you know that our time is especially precious since creating content and copy can often take more time or energy than others.