First, a bit of not-so-fun news: the United States Postal Service is on the verge of a major crisis. Facing scrutiny over its financial losses, USPS has been teetering on the brink of privatization—despite having made 143 billion mail deliveries in the last year alone. Across the country, officials have threatened to decrease post office hours, shutter mail processing locations, and uproot blue mailboxes from our communities.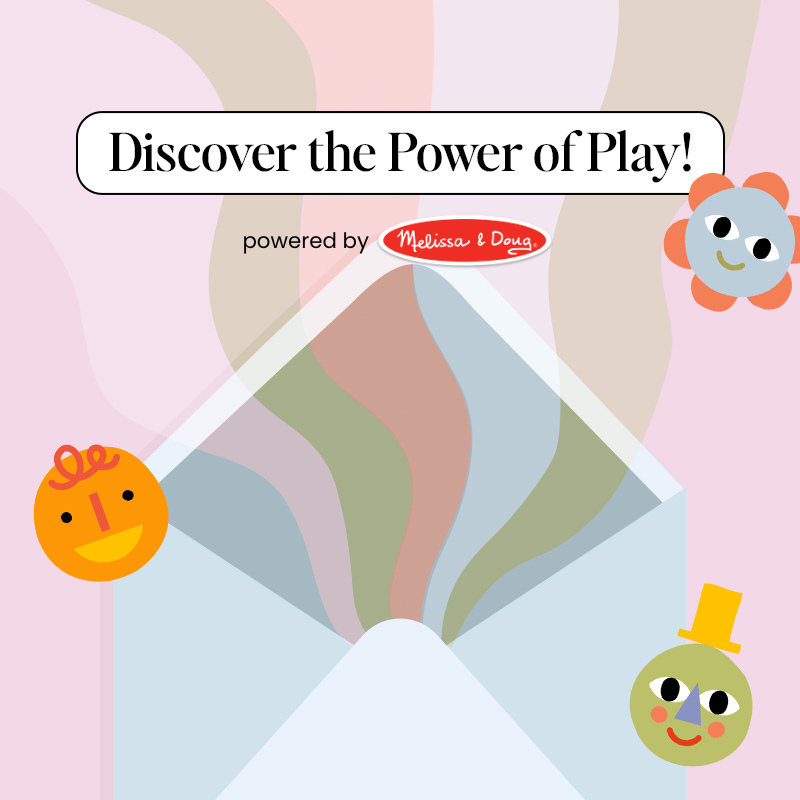 make the most out of every moment with your little one
In response, 20 states announced federal lawsuits in order to come to the aid of USPS. The good news? Postmaster General Louis DeJoy put a pin in his plans, stating that his cuts to the postal service would wait until after the November presidential election. This sent a sigh of relief across the country just as many prepare to vote by mail during the pandemic. But many public officials warn that the fight is far from over.
Across the country, officials have threatened to decrease post office hours, shutter mail processing locations, and uproot blue mailboxes from our communities.
Kawmi Raoul, Illinois Attorney General, took to Twitter following DeJoy's announcement and had this to say: "I was not put at ease by the Postmaster General's press release. Seniors relying on delivery of medication, individuals waiting on checks, and citizens who intend to vote by mail need greater assurance that they can rely on the postal system!" Others, like California Attorney General Alex Padilla, criticized that merely suspending cuts during a health crisis was not enough to protect the federal agency, postal workers, or everyday Americans.
Why You Should Care
Saving the postal service is as non-partisan an issue as it gets. The issue of fair elections aside, USPS is an agency rooted in community, connection, and equity. Where private companies like FedEx and UPS can opt out of less profitable deliveries to rural areas, USPS is constitutionally bound to service every single American address—and all at a small fraction of what private carriers charge.
What's more, the postal service has a rich history, predating the Constitution and springing out of a need for secure and dependable communication. It's baked into the very founding of our country, and who wants to mess with a legacy like that?
What Your Family Can Do
Rest assured, there is hope yet for the United States Postal Service—and our children can play a role. Talking with your kids about preserving this vital institution is a simple way to introduce the idea of civic responsibility. Not sure where to start? Here are five ways even young children can show their support.
1. Host a Book Exchange
No one can deny that kids love mail. And sure, a birthday card is its own kind of delight, but what really delivers a thrill is a package (which, honestly, is just a present with a less beautiful design). Any child can start up a book exchange with friends, slipping a surprise read into the mail and waiting for one in return. You can set a schedule and pick a theme. You may also choose to buy new books, or exchange beloved picks from your own shelves. Truly the rules are up to you.
2. Buy the Perfect Costume
Are you ready for something adorable? In 2016, USPS released official mail carrier costumes for ages 3 to 6 (and, ahem, an option for dogs). Each outfit comes complete with a hat, shirt, pants, and bag featuring the agency's logo. The trademark friendliness of our neighborhood letter carriers is not included, but we bet your kiddo already has that covered.
3. Have Fun With Pen Pals
It could very well be that a pandemic is the perfect time for kids to help save the post office. They're home. They're isolated. They're itching to contact friends. Hide the iPad and encourage your little one to draft an old-fashioned letter to a friend. Too young to write? Sending finger paintings to grandma is just as good.
4. Take Up Stamp Collecting
From butterflies and flowers to cars and tigers, the post office offers a wide array of beautifully designed stamps for sale. Purchase a book to get your child started and discover the variety they bring in just from clipping your incoming mail.
5. Write Your Representative
Show your child their voice can make a difference by encouraging them to share their thoughts with lawmakers. This can be an excellent opportunity to discuss the very basics of how our government works–and how every citizen, even our smallest ones, should have a say in how our country runs. You can find the mailing address for every state representative here.