To say there is an overwhelming number of baby products to choose from would be an understatement.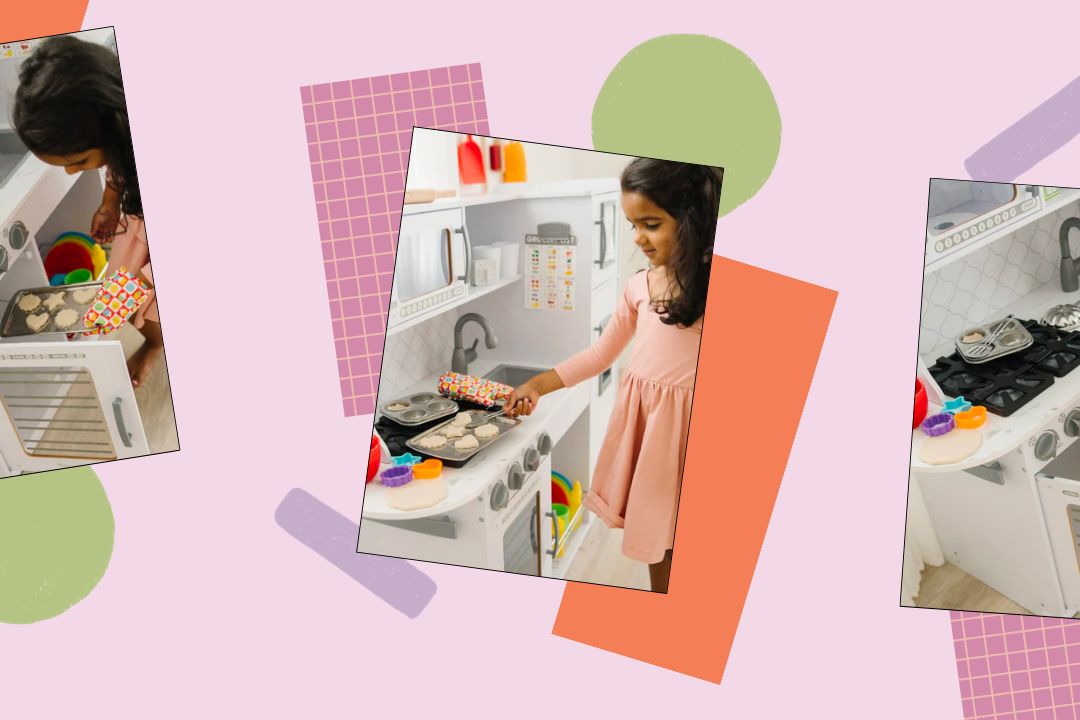 I asked my mom friends for baby registry recommendations, and while there were some overlaps, it seemed like everyone had their own list of "can't-live-without" products. One such item was the swaddle. Swaddles are a must, and when you start researching, you'll see that there are hundreds to choose from. And I bet if you ask your friends, each one will have a different favorite.
While we were in the hospital following our baby Millie's birth, my husband became a pro at using a muslin swaddle blanket. Nurses would stop by and ask, "Who did this amazing swaddle?" Dad of the Year material, right? And he was a pro. But when we got home and we hadn't slept in days, it was the middle of the night, the lights were low, and there's a flailing hysterical baby. Well, that muslin swaddle was nearly impossible. Cue the frustration and hopelessness. Will we ever sleep again?
Babies are true Houdinis, and no matter how tightly we wrapped that swaddle, Millie's arms were free within a matter of minutes. Exhausted and willing to do anything for a peaceful night, we went on a swaddle buying spree. 
We experimented with different swaddles until we found the right match for Millie (which was an Aden and Anais Muslin Swaddle with The Ollie Swaddle on top. Double layers for this girl!).
It's my first instinct to recommend this combination to everyone, proclaiming The Ollie Swaddle is THE best swaddle on the market. But I can't end the conversation there.  Each baby is different; you need to figure out which products work for your child. It takes time, but eventually, you become the expert on your child. 
We're here to help you get there faster. Here's some more information on why you should swaddle, how to do it safely, plus our favorite swaddles and why they might be the right fit for your baby.
Why swaddle
Before we jump into recommendations, let's chat about why we swaddle and how to do it safely. Before babies are born, they are super snug in the womb. Swaddling mimics the comfy tight quarters of the womb and promotes calmness. Swaddling is said to decrease the moro reflex (or startle reflex) and often leads to more sleep and better sleep. 
How and when to swaddle for safe sleep
Swaddles should be snug around the arms but loose in the hips so a baby can flex their hips. Make sure the swaddle doesn't cover your baby's head, nose, or mouth. Each swaddle design has a different way to properly be worn. Make sure to read the directions and/or watch videos to learn the correct way to put it on. Be aware of the temperature and the fabric choice; make sure your baby is not overheating. Check their neck and ears; if their ears are red and their neck feels sweaty, they may be too warm. Always place your baby on their back to go to sleep.
Babies should only be swaddled when it's time to sleep, not all day. And finally, it is important that you stop swaddling as soon as they can rollover. If they are able to roll, they may prefer to sleep on their bellies, and it is absolutely time to ditch the swaddle. 
The AAP recommends that babies do not have anything in their crib until they are one year old. That means no blankets, pillows, or stuffed animals. Sleep sacks and other post-rolling sleep outfits are the ideal way to keep your baby warm and cozy while avoiding sleep hazards.
You'll see below that we include recommendations for when your baby is about to roll (typically around 3 to 4 months) and when they are fulling rolling over.
Swaddles for 0-3 Months
Transitional and Non-Swaddles