I remember taking myself out on dates in my early twenties, when I was living in a tiny apartment on the outskirts of Chicago. I'd take a long bath, then put on something flouncy just to go browse for hours at a musty bookstore. Afterward, I would walk the downtown streets of the city, admiring displays of clothing I couldn't afford, and end the night nursing a glass of wine at a neighborhood bar.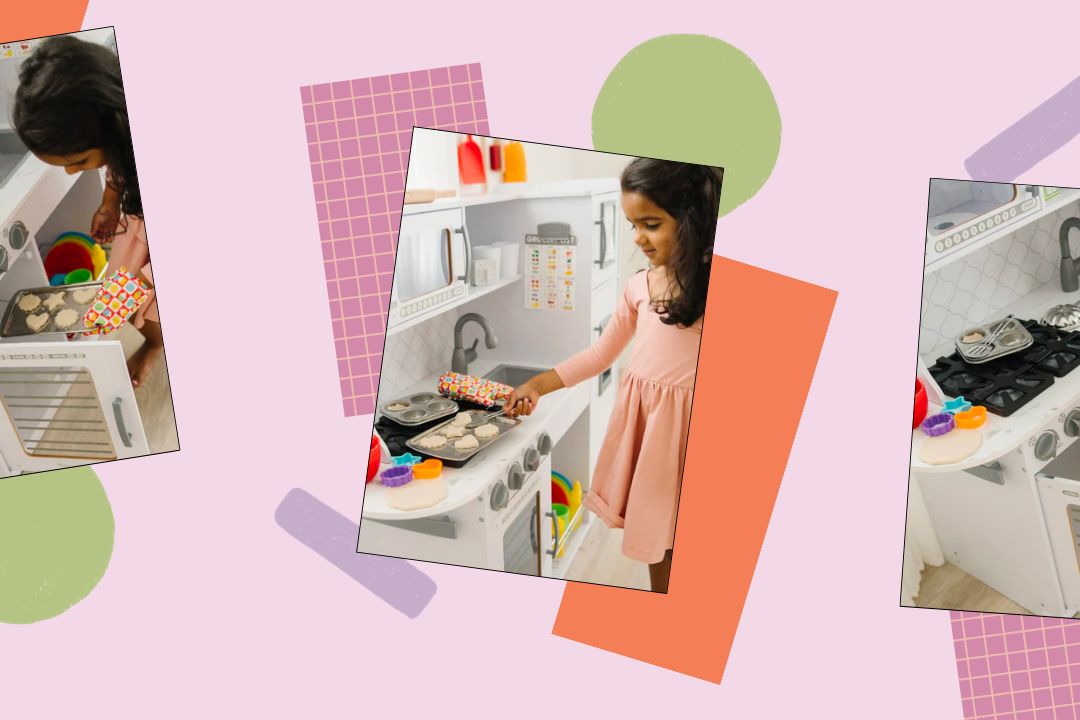 I was very lucky to have had those small luxuries. Being among the bustle of people and yet so blissfully, securely alone gave me a sense of confidence and freedom that I've since admittedly lost. It was a form of meditation and mental health for me.
Being among the bustle of people and yet so blissfully, securely alone gave me a sense of confidence and freedom that I've since admittedly lost.
In this season of life, I'm craving a reconnection with myself. Without the ability to go to a bookstore or a bar IRL, I'm recreating this date night for myself at home, with the hope of refreshing and resetting my mental health. Here's what it looks like for me:
I'll draw a luxuriously hot bath, complete with a calming CBD-infused mineral soak, and create a full-on self care station within reach. This includes a homemade gimlet cocktail and snacks foraged from the pantry (my daughter won't miss a box of Pocky, will she?). I'll set a book nearby, and prop my laptop up for a movie, should inspiration arise. Then, I'll lock the bathroom door and lose myself in a different kind of people-watching. 
I have high hopes for my date and know I'll emerge with a bit of that 20-something joie de vivre again. And, who knows, I may ask myself out again.
Here are my favorite products for creating an at-home date night with yourself:
I have been dying to try out this CBD-infused mineral soak and practically sprinted to the bath to start the water. I've never used CBD before trying Equilibria products, and I was impressed at how much it lived up to my goals. The bath was absolutely the best-smelling one I've ever had, with accents of gardenia and citrus, transforming my bathroom into a getaway to a beautiful springtime garden.
As soon as my body hit the warm, floral-scented water, I felt even more transported. Every time I sank into the water, I felt weightless, calm, and instantly refreshed. I've been a fan of baths for a while, but this experience was like nothing I'd had at home before. I basically floated in a happy dream for a good hour, feeling more present and restful than I had in ages. The best part? There's enough in one package for four baths. The Mineral Soak is absolutely my new MVP of self-care.
2.
Scented Candle
In some parts of the city, you used to be able to smell the cocoa coming from a West Loop chocolate factory. This candle combines those warming scents with the perfect dash of nostalgia for my solo date night.
3. Fancy Cocktail Glass
Sometimes a fancy glass is all you need to elevate a simple drink. In my case, I like to garnish my gimlet (equal parts gin and Rose's Lime Juice) with an untraditional sprig of mint.
4. Body Butter
There's something about "body butter" as a skincare category that makes me think I'm treating myself. This decadent one gets rave reviews.
5. Facial Steamer
You ever have one of those products that's just so good that your partner steals it out from under your nose? I received this steamer as a gift and immediately plopped myself in front of it for a spa-like experience—that quickly got coopted by my husband. It's a treat, especially during these dry winters!
6. Face Masks
A supple face mask does the trick for bringing my lackluster skin back to life, while giving me another excuse to close my eyes and not look at a screen for once. Just get comfy and throw on your favorite playlist for five to ten minutes of pure calm.
After your bath and facial steam, you can grab your luxurious CBD facial oil for an extra-calming experience. The jasmine and almond scent is that perfect mix between delicate and immersive, and the botanical-infused oils moisturize your skin in the most soothing way. I like to use it on my face after applying my night cream, as well as on my hands and arms to lock in moisture.
8. Lip Sleeping Masks
This overnight lip mask is a cult favorite, destined to bring those chapped lips back to pillowy-soft glory. It's the very last step in my beauty routine, right before I sink into my bed for a glorious, well-deserved rest.
9. Enthralling Book
This book is odd yet transporting, telling the story of a bartender who runs away with an incredibly wealthy, charismatic man, only to become caught up in his Ponzi scheme. The book moves through mysterious and earthly landscapes and has a broad, cinematic quality I found immersive. 
10. Comfy PJs
Something about the crisp-yet-comfy lines in this cotton nightshirt makes me feel confident and chic. I love that it's loungewear with a polished edge. 
11. Delicious Snack
I'm channeling my inner Olivia Pope here with this popcorn-for-dinner pick. The umami-flavored popcorn is the ultimate luxe spin on a movie theater favorite.
12. Date Night Mantra
My friends and I use this mantra all the time. Want a second serving of pasta? You do you. Need to reconsider your career? Yes, you do you. To us, it represents acceptance and empowerment. As long as I'm conscientious about not harming others, I hope this is a reminder to cut out the noise and listen to the core values driving me.

This post was in partnership with Equilibria but all of the opinions within are those of The Everymom editorial board. We only recommend products we genuinely love.