We're in the middle of a mental health crisis, so it's no surprise that our children are, too. In the past couple of years, children have been through a lot of changes—changes that are too much for young children to comprehend. They've been exposed to a lot more than they should be, between the ongoing stress of the pandemic and the current war in Ukraine. It's hard for adults to understand everything going on, so imagine how children feel?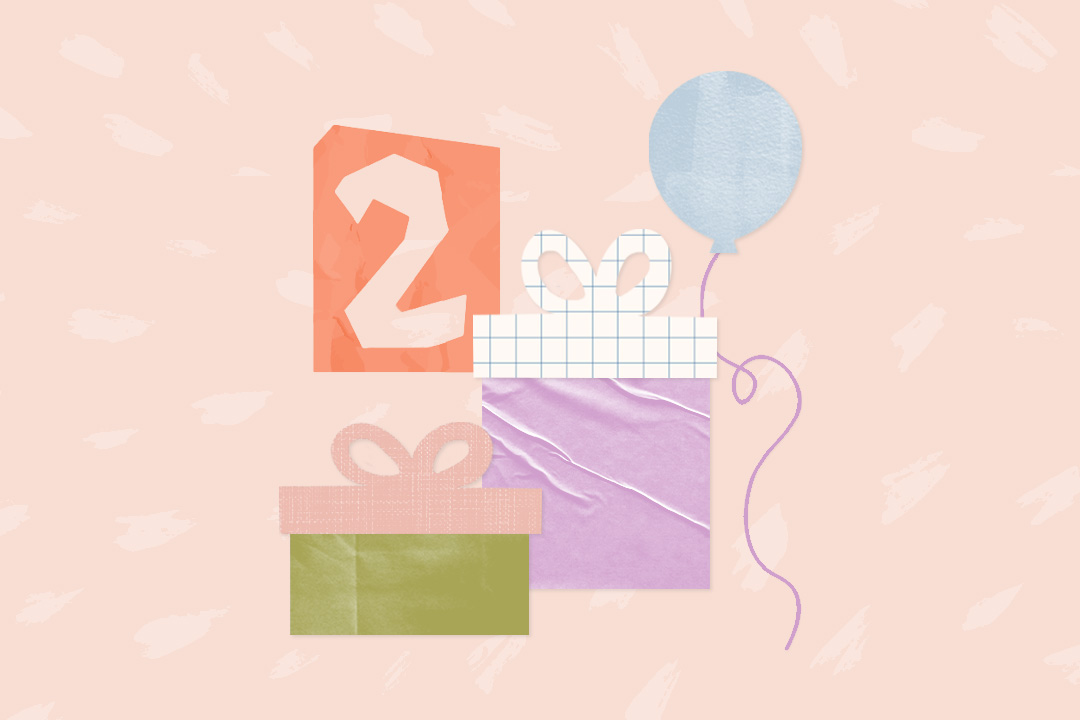 a LO in your life will love these! 🎁
There are startling statistics that confirm that our children need help when it comes to their mental health. Prior to the pandemic, data shown by the CDC proved that 1 in 5 children had a mental disorder, yet only 20% of those children received help. In a national survey taken by high school students done in the spring of 2020, it found that more than 1 in 4 of those students felt unhappy or depressed. Even more unsettling information shows that from March 2020 to October 2020, mental health-related visits to the emergency room increased by 24% in children between the ages of 5 and 11. 
Children can get used to talking to their parents about certain everyday things, so it can be uncomfortable for them to express bigger and stronger feelings. They may need an outlet other than their parents to be able to talk about their feelings. That's where therapy may come in. With the help of Dr. Anisha Patel-Dunn, chief medical officer at LifeStance Health, we are going to address how to know if your child may benefit from therapy, how to find the right therapist, and how you can talk to your child and begin therapy. 
Meet the expert
Dr. Anisha Patel-Dunn
Chief Medical Officer, LifeStance Health
What are signs to look for that your child may benefit from therapy?
As we noted above, there are enough statistics to prove that children are struggling in one way or another when it comes to their mental health. But there is a big difference between regular anxiety—related to friendships and schoolwork—and other more concerning signs such as a complete behavioral change.
"If you notice your child is not enjoying the activities they used to or showing changes in sleep schedule, social anxiety, increased irritability, changes in appetite, or any behavior that seems out of character, it's a sign to get help," Dr. Patel-Dunn said. 
How do you find the right therapist for your child?
It can obviously be tough to find a well-suited therapist for your child and their needs. Children can be fussy enough, so when it comes to helping them find someone they can feel relaxed and at ease with, it can go a long way in their therapy journey. 
Sometimes, it's a matter of trying a therapist a few times to see how it "fits." Dr. Patel-Dunn said children should try two to three sessions with a therapist to see if it's the proper fit first. "It can take a few sessions for them to feel comfortable opening up, and it's normal to feel anxious prior to the first visit," Dr. Patel-Dunn said. "However, if your child doesn't feel comfortable being open or honest with the clinician, it may not be the right fit. If not, rest assured that mental health clinicians are there to help and can provide a recommendation for another clinician who may be a better fit for your child."
Dr. Patel-Dunn also recommended speaking to your pediatrician or family practice doctor to start, since they can be a gateway to connect you with clinicians they feel comfortable with and have worked with in the past. She also said that if your child's school has a counselor, they may also be able to provide guidance. "You'll most likely want to narrow down your search to a child and adolescent therapist. From there, I recommend looking at clinicians' bios so you can get a sense of synergy in terms of their approach, background, experience, what specific issues they specialize in and focus on, etc. Your health insurance provider can also help guide you in the right direction."
How do you talk to your child about beginning therapy?
Having a conversation with your child about beginning therapy may be uncomfortable for you—and for them as well. It's important first and foremost for them to know that people need help and support in different ways, and this is just one way you, the parent, are helping them.  
"It's important to encourage the destigmatization of mental health and remind our kids that they don't need to be shy or embarrassed and that everyone needs support in different ways. Making mental health a topic of conversation from a young age can help encourage them to prioritize it throughout their life," Dr. Patel-Dunn said.
One way to better explain the benefits of mental health care to your child is to make it seem no different from needing physical health care. "When your child is feeling sick or experiences an injury, their primary care doctor would help them heal and feel better," Dr. Patel-Dunn said. "Mental health is no different, and it's important to address it with the same importance you would a physical symptom."
Have you noticed more children needing therapy related to the pandemic?
The short answer is yes. "Holistically, we've seen an increase in the number of youth patients seeking mental health care since the start of the pandemic," Dr. Patel-Dunn said. "We're also seeing more youth presenting with eating disorders as well as anxiety and depression."
Children are not getting an opportunity to experience life in a normal way. Since information is also constantly changing regarding the pandemic and mask mandates, it can be difficult for children to feel that they are getting into a "normal" routine like they once might have. "For children who are participating in remote school vs. in-person learning, that lack of social interaction and validation from peers can be a contributing factor to feelings of isolation and loneliness," Dr. Patel-Dunn said.
While the pandemic has contributed to a mental health crisis, Dr. Patel-Dunn believes that one of the silver linings is that it has forced a national conversation about the destigmatization of mental health and encouraged parents, caretakers, and family members to have open and honest conversations with their children. 
Change starts with you, the parent. Talk to your child. Be open. Make them feel safe. Let them know that there is no shame in needing therapy and it is for their benefit. As parents, it's our job to help our children in any way that we can.