The day your baby is born is also your "birth" day as a mom. After all, it's the day that redefined your identity to now be known as "mama" to your tiny human. If you were working until going on maternity leave, you may have planned out your maternity leave as much as you could anticipate and then also set in motion what would eventually be your return, including buying the essentials to make your transition to work as smooth as possible. However, motherhood has a tendency to change plans, so your return to work may look different from what you had envisioned.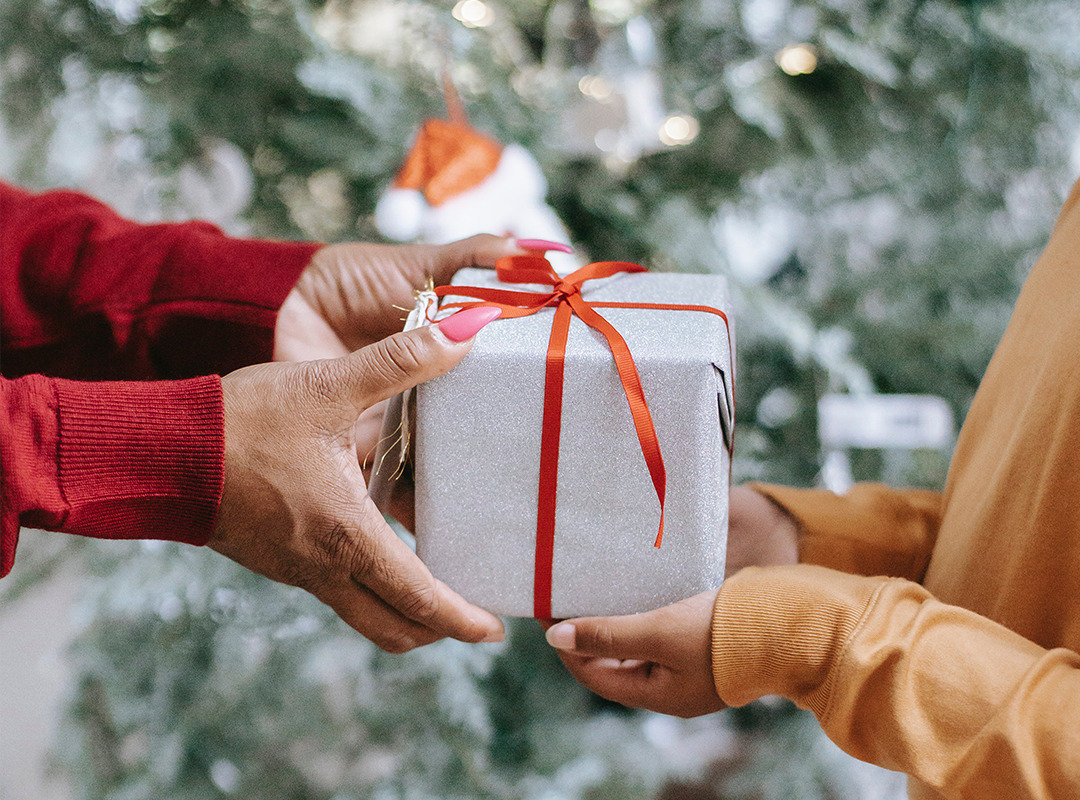 this makes gift buying so easy—trust us! 🎁
For some moms, the time before returning to work may have been extended for a variety of reasons. Some couples learn it's more cost effective to have one parent not work and stay home rather than to pay for child care. As it's been reported, many mothers have exited the workforce during the pandemic for a variety of reasons, including school and daycare closures.
Of course, not every mom is the stay-at-home parent. Some fathers may choose to leave their employment to care for their children. Additionally, we recognize that not every working parent has this ability to stay home with their babies after they exhaust their approved maternity leave. For many parents, including single mothers, staying home is not a viable option for their families. Every mother's journey is different and worthy of support, care, and love.
For those moms who decided to temporarily leave the workforce for a period longer than the typical maternity leave, we'd like to help you in your transition as you re-enter the job market. We reached out to career coach Kristen Zavo, who is also a keynote speaker and the bestselling author of Job Joy: Your Guide to Success, Meaning, and Happiness in Your Career, for expert guidance to help women return to work after their "motherhood pause."
Meet the expert
Kristen Zavo
Career Coach, Keynote Speaker, and Author
However long your leave is, we hope to provide ways to maximize your skills and expertise so potential employers can value what you uniquely bring to the job as a working mom. After all, being a mother is a superpower, not a deficit.
1. What to Consider When Re-Entering the Workforce
For moms who left the workforce for a period of time longer than the typical maternity leave (longer than three to six months), Kristen suggested moms take advantage of the time to reflect on who they now are and how motherhood has changed them and their priorities, and then determine what their new "needs" and "wants" are as they transition back into the workforce.
Don't be surprised if motherhood has shifted your priorities and desires—this is completely normal. When moms are ready to job search, Kristen said "it will be important to create a plan to reconnect with their professional networks, brush up on any skills that might have gotten rusty, and decide how they'll explain their employment gap in a way that is authentic, unapologetic, and makes them proud." After all, you have just given and sustained life, so remember your worth because you deserve the job you want.
Kristen added that it's a great opportunity to establish a transition plan so that new routines are created even before the job begins. She reminded moms that it is also a good time to evaluate "current habits, routines, responsibilities, expenses, and overall lifestyle." Life will change a bit once you return to work, which will affect all members of your family. 
2. How to Explain the Gap in Employment to a Potential Employer
If an employer asks you to explain the gap in your employment, it's important to be prepared. Kristen recommended keeping your response brief and honest then returning the conversation to the job at hand. Refocus the conversation on the skills you learned during your motherhood pause, talk about any certifications you earned or courses completed, and discuss any volunteer projects—regardless of size—to demonstrate the depths of your contributions and experience that you can bring to the role you are applying to. 
Kristen noted what is most important is not the words you use but your overall mindset when returning to the workforce. Employers will pick up on any insecurities or guilt you may have about your leave. Instead, Kristen wants mothers to do "the inner work to come to terms with—and truly own (and be proud of!)—the decision to take time off. Be unapologetic about it and see the value in that, regardless of perceived or potential career consequences." Target companies that truly "value, appreciate, and support working moms," she said.
3. Job Search Tips for Mothers Who Haven't Worked in Several Years
It's important to take the time to assess what you want from the job and not the other way around. After having a baby, many things change, including your priorities, your needs, and your lifestyle. "What was a perfect fit pre-baby (and/or pre-pandemic!) might be a terrible fit now," Kristen said. She suggested asking yourself, "What do you want from your career now to support this season of your life?"
Once moms have taken the time to reevaluate their lives, they can now take the concrete steps needed to re-enter the workforce. "I recommend [moms] leverage their network (past colleagues as well as making new contacts through online and in-person networking) to connect with potential hiring managers as well as learn more about the roles and cultures at their target companies," Kristen said.
Never underestimate the power of networking and conducting informational interviews. If you have been out of the workforce for a significant period of time, Kristen suggested volunteering, freelancing, or even considering a returnship (an internship for adults who have been out of the workforce for a while) to brush up on any skills and enhance your experience to make you more marketable in the job market. 
4. Red Flags to be Aware of During Your Job Search
Kristen wanted to draw attention to the following red flags when conducting your job search. These signs could denote an unhealthy work environment for mothers. 
Expectations about being "on" or "reachable" outside of normal business hours (whether via emails/texts/meetings or overflow work)

Inflexible and demanding work schedules

Lack of benefits for parents (e.g. maternal and paternal leave)

Lack of mentorship programs for women

Lack of female leadership
Pay attention to how the potential employer supports women. Do your homework and feel free to also ask how they support mothers during the interview. If they cannot give you concrete examples and/or there is no mention on their websites about how they support families, these are red flags. Additionally, reading online reviews by working mothers on websites like Glassdoor can shed light on how they support families.
5. Mothers' Strongest Assets are Transferable to the Workforce
Job searching can be tedious and grueling and also cause imposter syndrome. These feelings are normal and are compounded when you are a mom and trying to juggle multiple responsibilities while you job search. Kristen wanted moms to remember to be their own cheerleaders. She shared, "[Mothers have] emotional intelligence, have the ability to read a room, are master multi-taskers, have organizational and planning skills, [and have] the ability to stay calm in the face of stress and [feelings of being] overwhelmed."
On top of all these incredible skills, Kristen reminded us that women—especially mothers—have this strong capacity to "hold space and make others feel heard and seen [which can make] them fantastic team leaders and client liaisons." In short, mothers are amazing, so brush off that resume, and best of luck with your job search!