My search for better-for-you skincare started when I was pregnant with my first child.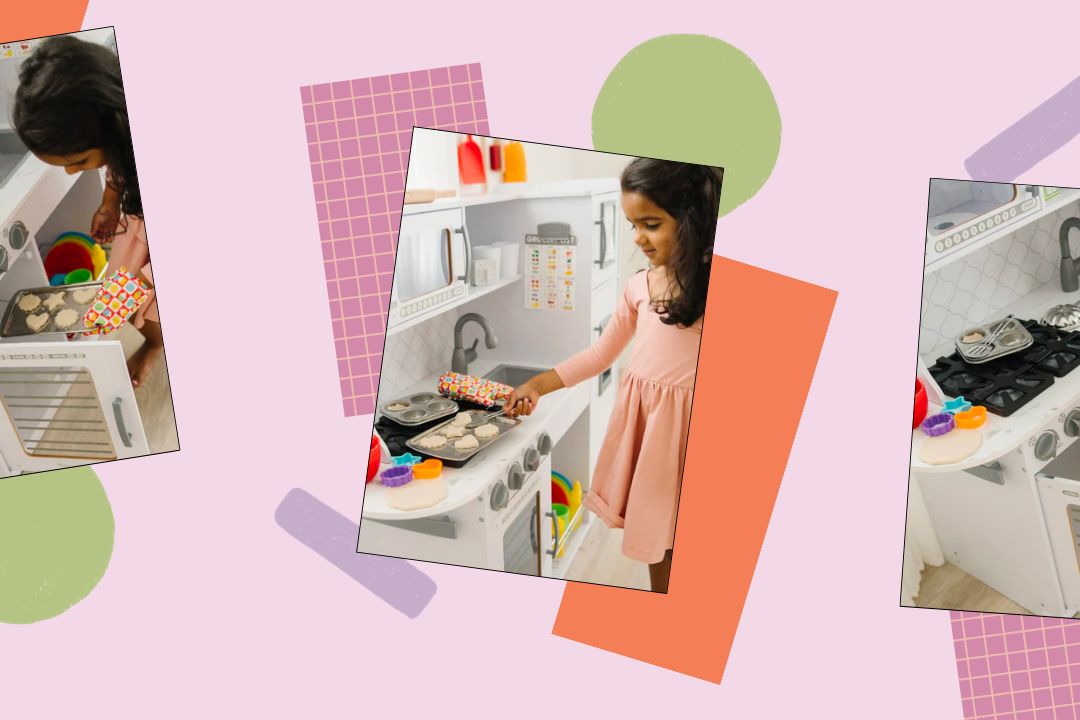 When I began researching what was safe to use on my skin as my belly expanded, I found myself quickly tossing almost every skin and makeup item I owned – a bit discouraging for sure. That quickly turned to excitement as I read more and more on natural skincare. My pregnant body may have needed this natural option, but I felt good in general that my skincare routine was headed in this direction.
But let's be real: babies and life get in the way and even with the best of intentions, it's hard to keep up with things. Sleep regressions plus nap battles don't give way to relaxing evenings these days, so I was starting to skimp on my nightly routine … and it was showing. Now, it's a new year, a new decade, and I'm determined to look and feel my best – because this tired mama deserves it (and you do too!). So, I started digging through my products again to toss out the old and bring in the new.
And that's how I discovered HelloBody. 
I have to admit, what drew me in first was their aesthetic; it's super chic and cute and looks great on the bathroom counter. Quite honestly, HelloBody's young, fresh look is what made me excited to try out their products. And the more I use HelloBody, the more I'm becoming invested in using natural skincare going forward. Their product selection is large, so it's easy to find swaps for all of your must-haves. And just using one brand for many things makes switching out my body products super easy – which is so helpful since I don't have a lot of time to research things endlessly. HelloBody doesn't believe in unrealistic ideals or false expectations, making me an even bigger fan than I already was. This is the sort of brand I want to be telling my girlfriends about (and believe me, I do). 
When I first started switching my skincare though, I'll admit, it seemed like a horrendous task. My skincare routine isn't exactly "bare-bones"; I have bins upon bins of beauty products, from cleansers and oils to lotions and special spot treatments. And that's not even including my makeup. I didn't have the mental bandwidth (or budget) to toss every single toiletry item I own and start totally from natural skincare scratch.
I had to come up with a process quickly before I lost my momentum. These are the five things I kept in mind as I began to make changes.
Start with the kids' stuff
You don't have to do a full 180 in order to start benefitting from a switch to natural skincare. Start small and work your way up. The results are prominent and positive no matter what increment of natural products you use. Choose one area to dive into first and focus on that.
For me, I began with my babies. I took stock of everything they used and bought natural options instead. This worked well to start off for a few reasons. To begin with, they don't use many products anyways, so it was a lot easier (and cheaper) to make a switch for them first. We tend to go through their body wash pretty quickly as well, so it was only a week or two before it was time for a replacement. And I felt so much better knowing their teeny, cute bodies were soaking in stuff that was not harmful in any way.
Out with the old
With the kids all set, I dove into my drawers. Before I brought in anything new, it was time to get rid of the old. And oh my, did we have some oldies (but not goodies) in there. From a lotion that I had pre-pregnancy and a toner that I don't even remember using to makeup that was falling apart, it was due time for a bathroom cleanout. Toss anything that is past an expiration date (yes, many toiletry items do have this!), and anything that smells funky. If in doubt, it goes out.
It's a whole lot easier to see what you have – and what you need –  at this stage. If you now realize you're in need of a new facial moisturizer, it's the perfect opportunity to try a natural option (I highly recommend HelloBody's ALOÉ Light Hydrating Daily Face Moisturizer). Still have a decent amount of product within some items? No need to spend money and let that current item go to full waste. I stand by the "use it up, then buy new" philosophy, especially if you love the item and it's working well for you.
Finish it up and in the meantime, take your time researching a new option to try when you're ready.
Swap your essentials
Once you get into a routine of replacing used-up items with natural skincare options, it won't be long until your bathroom takes on a new shape with your clean products. But if you're eager to dive in a bit quicker, it's best to start with the basics: your skincare and makeup essentials.
For your skin, that's your daily cleanser and moisturizer. HelloBody's COCO FRESH Face Foam and COCO CREAM Body Butter (hi, winter skin saver!) are perfect picks – and they look super chic which makes it all the more fun and encouraging to use.
When it comes to makeup, your daily foundation or tinted moisturizer is a great place to start. They come into closest contact, with the majority of your skin on a regular basis and there are great natural options available. Next up: your precious eyes. Your eyes are one of the most sensitive parts of your body, so protecting this area with non-toxic products is essential (for us moms, that mostly means eye cream and concealer, right?).
Remember why you're doing it
My resolution to use natural skincare products may have stemmed from a self-care purpose originally, but it's only become stronger as I continue growing as a mother. Keeping my babies safe and keeping my skin safe for them to smother with kisses is very important to me as I grow and learn more. I've become extremely conscious of what I expose my skin to and where these products and ingredients come from, not only for my sake but for my kiddos too.
While I may not be currently pregnant, I have two very active and curious toddlers that get into everything and anything – the fewer chemicals around, the better. My daily skincare routine shouldn't come with worries or doubts, and with HelloBody, I don't have to be concerned about false advertisements. I want to feel confident about what I'm using and they take care of all that.
Pat yourself on the back
It's only a few weeks into the New Year, but I'm feeling good. My skin is glowing, and I've been sticking with my skincare routine and am excited to use my new safe, natural products every day (HelloBody's COCO DREAM Recovering Night Serum is seriously amazing). It's reassuring to know that if any more pregnancies are in my future, I won't have to switch to new products to stay safe.
Switching to natural skincare products should be fun; you're doing something wonderful for yourself and your family, and the options available now are fantastic. Enjoy the process of trying new items, watching your skin reap the benefits, and feeling good on the inside and out.
Interested in giving HelloBody a try? Use the discount code EVERYMOM at checkout for 30% off sitewide until January 31. 
This post was in partnership with HelloBody, but all of the opinions within are those of The Everymom editorial board.