With Valentine's Day around the corner, if you're scared to try to put on any of your pre-pandemic lingerie, fear not. I'm here to tell you: your partner won't even notice whether or not it fits right. I learned this when I strolled out casually in my favorite nightie, attempting to initiate something and realized too late that I had forgotten to shave my legs… for the past six months. My husband's response indicated this was NOT a big deal, and I stored that nugget of information for future reference. So much time I'll be saving!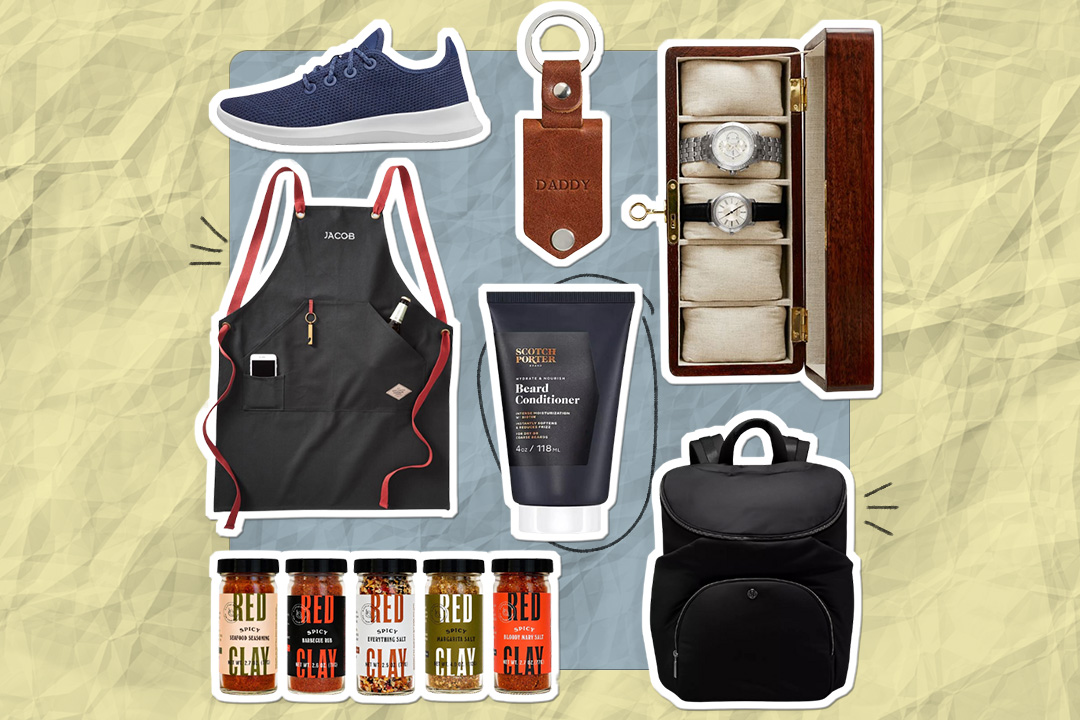 june 18 is coming up fast — have you started shopping yet? 😎
We've been married for almost seven years now. Sex can get routine sometimes (which isn't always bad) or, more importantly, predictable. Here are a few tips that have helped me immensely over the years, making me look forward to the sexy times to come.
1. Communicate about more than the grocery list
I can't stress this one enough. I have been so guilty of keeping my mouth shut for way too long. If my husband wants to have sex when I don't, or if he wants to do things differently than I do, I used to clam up. I would get in my head about how it should go and forget to say anything.
I would get in my head about how it should go and forget to say anything.
There is no "supposed to" when it comes to sex. There's only what's happening in the moment between you and your partner. Tell them if it feels uncomfortable or if you were interested in a different position. Or speak up if you're tired and offer another time and place. Sex doesn't have to resemble porn, but if you can be clear about what you want and need, everyone wins.
2. Sex doesn't always have to be the goal
When I was younger and a virgin, I assumed sex was always the end goal. And once it was on the table, it felt like it always had to be consumed. In remembering there are a bunch of different sex acts that don't always culminate in sexual intercourse, my husband and I have found a lot more play and expression with each other.
When I'm tired and I don't want to fully go down the sex path, I have found if I can offer something else, we can all walk away satisfied. I don't get frustrated with doing things I don't want to do, and my partner doesn't feel rejected. It's a win-win.
3. Toys aren't just for kids
OK, now I'm sharing something I have only historically told my best friend: there was a period when I would get a sex toy as a gift for every birthday from my partner. It started by a random suggestion to walk into a sex shop together and then turned into a yearly ritual for a while.
What's fun is even though the toys were ostensibly for me and can be used solo, they also really reinvigorated our sex life together. Sex toys can switch things up so quickly and reset your brain to bring another object into the mix. Plus, toys have added mental health benefits. Really, it's just about taking care of your health; kind of like an apple a day.
4. Switch it up
Back when the world was different and my husband's job included hotel vouchers as a benefit (he worked in tourism), we used to do staycations every once in a while. A downtown hotel, overlooking the lake, with Chicago's Millennium Park at our feet. And sex in a hotel room always feels nicer since you don't have to make the bed after everything's said and done.
And sex in a hotel room always feels nicer since you don't have to make the bed after everything's said and done.
Since that may not be in your future (kids, a pandemic, etc.), think about little ways to switch up your routine: try a different room in the house, do it right when you wake up instead of before bed, take a shower together and see where it goes. Something to make it feel like you're on vacation and anything is possible.
5. You don't need anything but yourself (and maybe a vibrator)
When I was 16, I was told by the older girls at my summer program that masturbating helps you fall asleep faster. I pretended for years that's why I was doing it, you know, to help with my insomnia.
Sex with your partner is amazing and great and connective and all of the things. But sex with yourself is equally as important. Masturbating teaches us what we like and need to get ourselves off. The more we do it, the more we can help our partners when it comes time to as well. If touching yourself is new to you, it can be intimidating to start; try it in the shower, or bath at first to get comfortable. If you've never used a sex toy to help, now is as good a time as any to lock yourself away for a little break. Call it product research.
---
Sex when you've been together for a while, or when you're trying to conceive, can become routine and often be forgotten. But it's also a great intimacy tool and stress reliever. It's important to keep that aspect of your relationship going. Sometimes it can feel rote, so give yourself permission to change things and reset. Just like the rest of your relationship, how you're engaging intimately is ever-0evolving. These tips can help you take back control and feel on top again. Or bottom, whatever your thing is.