There's a saying we have in our house—"Books can take you anywhere"—that has come to mean so much more than I thought it would in light of this past year. Without the experiences, outings, travel, and relationships that we've been accustomed to, books have become even more of a parenting go-to than they typically are for me (which is truly saying a lot).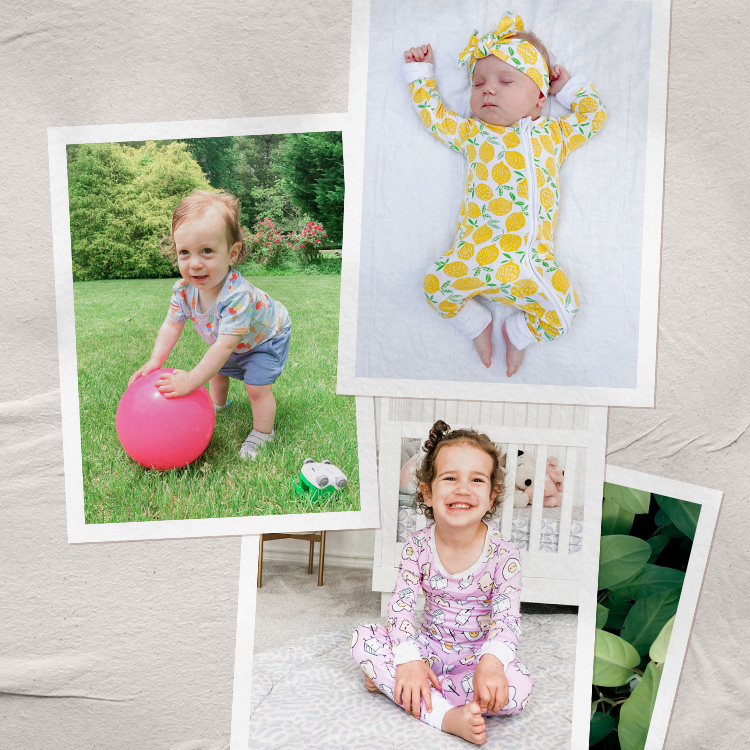 it's more than just their cute PJs... get ready to add to cart! 😍
Books are, without a doubt, the number one tool in my parenting arsenal. There is a book to help start a conversation with kids regarding almost every subject you can think of. And with the recent push for more diverse children's literature, newer books are touching on important and relevant topics in the gorgeous, accessible, and heart-warming way only books can.
Books are, without a doubt, the number one tool in my parenting arsenal. There is a book to help start a conversation with kids regarding almost every subject you can think of.
Of course, a book is only as impactful as the conversation that surrounds it. As my kids get older, I rely on books to begin the discussion—not replace it. Pushing their critical thinking is an integral part of the reading process, especially if we want our kids to glean the many lessons that are found in their books. Asking poignant questions is the first step—waiting for their answers is the next. And sharing our own thoughts encourages and elevate their empathy muscles and helps them see things in a new light.
Here are four more ways to use books to teach your kids about life—and a couple of our favorite book picks from beloved independent children's publishing house, Candlewick Press, to help you do it.
1. Expose them to experiences outside of their own
Books have the potential to open our children's eyes, minds, and hearts. Through writing and pictures and photos, they can dive into worlds unbeknownst to them and uncover the wonders around them. They can begin to see and understand and empathize with lives and cultures and struggles different from their own. They can learn important lessons about inclusion, kindness, and what it means to be a good person. Books can broaden not only our children's views but their ambition too.
Because of the most recent protests taking place in our country, peaceful marches in the face of civil unrest have been a topic of discussion in our home. But these sorts of complex processes can be hard to explain to young kids for a number of reasons. I've been leaning on books to bridge this gap in understanding before taking my boys to their first march. Love Is Powerful from Candlewick Press has been a family favorite at this time. It follows the story of little Mari, who is working on a sign for her first Women's March. This book is a powerful reminder of what young people can do to promote change and equality at a time when our country is divided by politics, race, gender, and religion.
2. Offer solutions and a space for reflection
Many times, it's easier for kids to liken their own struggles and triumphs with those of a third-party character, rather than from their parents' countless discussions. I've noticed this most with my youngest son. He resists my pep talks but can relate his life to characters like Daniel Tiger or Jabari, from Candlewick Press' Jabari Tries. He loved meeting Jabari in Gaia Cornwall's first book, Jabari Jumps. I credit much of my son's ability to work through his fears and jump into the deep end of the pool to Jabari and the way the book showcased the process of overcoming fears in a validating way.
Jabari Tries has the same great way of validating kids' raw emotions—in this case, frustration—and for my little perfectionist, this book serves as a wonderful tool in expanding self-awareness and the ability to reflect. As young kids see themselves and their actions in Jabari, they can then begin the process of creative problem-solving and perseverance—just like Jabari does.
3. Develop emotional intelligence and self-awareness
Similar to how Jabari Tries showcases frustration in a relatable way, books can help young children understand all kinds of abstract concepts and emotions. Using books as tools to build emotional awareness is a wonderful way to develop kids' coping skills and compassion.
While reading books that feature emotions, it's important to take the time to pause for reflection and conversation. As adults, we can surmise the plots for our kids before asking questions to follow up: "Oh, Jabari is getting so frustrated. He's trying so hard to make it fly, but it's just not working." Prompting a discussion with a few questions can help to give an idea of what your child is understanding as well as offer them more opportunities to relate the content of the story to their own lives and experiences. Some helpful questions to ask might be:
What do you think this character should do next?
Have you ever felt this way before?
How do you think you'd feel if that happened to you?
Fostering empathy and emotional intelligence can help to raise children who treat others with kindness and respect—isn't that something we all want?
4. Promote creative, outside-of-the-box thinking
As our kids grow, we want them to be the kind of thinkers who can dissect information and decide what is worth paying attention to. We want them to have enough resilience to tackle a problem again and again until they find a great solution. We want them to be able to express themselves, find fulfillment in their work and lives, and generally, be outstanding members of society.
Having an environment where kids feel safe to fail is vital to growth. Books that center around creativity and encourage creative thinking can play a big role in this. Books without pictures, books without words, and books that are more open-ended and offer interaction let our little ones into the creative process. This not only engages them in reading in a different way, but it also allows them to develop their thought processes. Just as we, adults, often turn to books for new, fresh ideas, kids can too.
Children who are encouraged to try new ideas, make mistakes, and adjust their thinking learn how to problem-solve and build resilience. And in addition to your awesome parenting, you'll have books to thank for it.

This post was in partnership with Candlewick Press but all of the opinions within are those of The Everymom editorial board.