After giving birth to my daughter and spending a couple of days in the hospital, it was time for us to head home as a new family of three. While I had read all the parenting books, took the new-parent course, and drilled my friends for advice on life with a baby, there was still a part of me that thought, "Wait, these doctors are just going to let me leave with this baby? Don't they realize I have no idea what I'm doing?"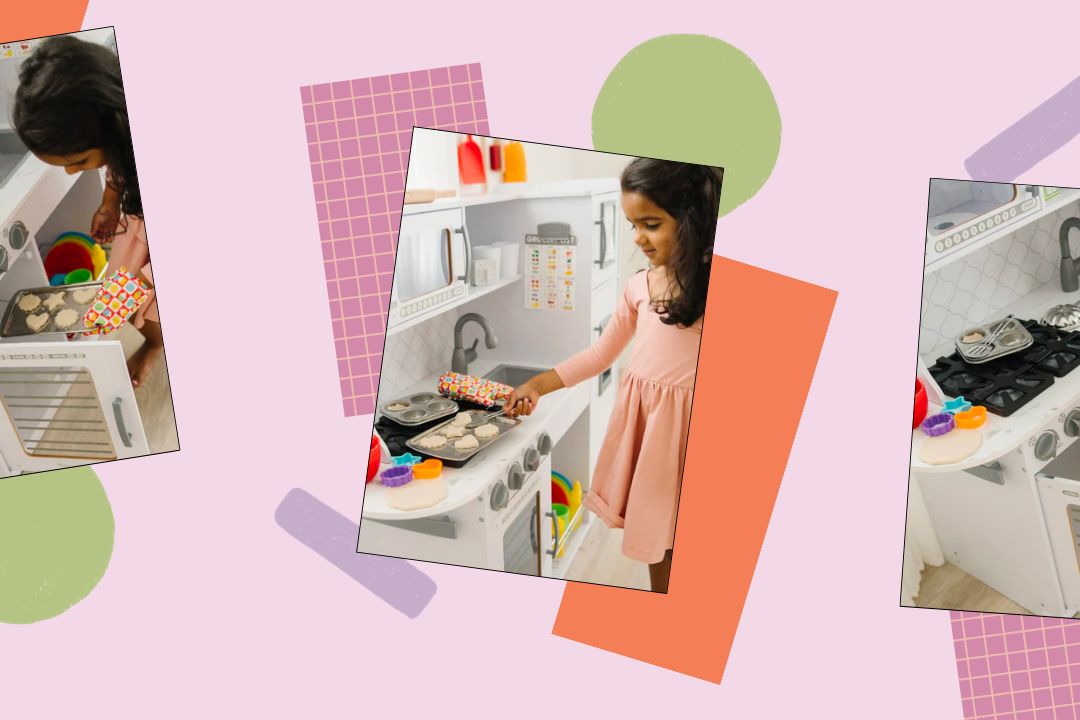 When given the opportunity to stay an extra night in the hospital, I jumped at it. A few more hours of qualified nurses helping to care for this tiny and confusing baby? Yes, please. But eventually, it was time to pack up our hospital bags and hit the road. That first car ride, first night at home, first bath, and basically first everything felt terrifying. I felt fully unprepared for this new role of mom.
I know I'm not alone in this feeling. Motherhood, especially in the early days can be full of doubt, and for this reason it's not surprising that some women experience a form of imposter syndrome.
What is Imposter Syndrome?
If you're unfamiliar with imposter syndrome, it was originally identified in 1978 by psychologists Pauline Rose Clance and Suzane Imes and is the internalized feeling that your success is due to luck. Imposter syndrome can be experienced with feelings of doubt in your skills, talents, and/or accomplishments, with a fear that at any moment you might be exposed as a fraud.
Apparently, so many mothers experience this that it's referred to as motherhood imposter syndrome or even as Psychology Today called it, "Momposter Syndrome." And if you've ever questioned your parenting ability, you're not the only one.
If you spent the nine months of pregnancy reading parenting books only to realize on day one as a mom that you still had so much to learn, I can relate. Reading about soothing a baby is one thing, it seems so simple! Swaddle them, shush them, sway them, easy enough! When putting all your supposed learnings into practice, you might realize that nothing can actually prepare you for the real thing. And when all your tricks seem to fail, the feelings of not being up for the job as a mom can creep in.
So, how do you overcome motherhood imposter syndrome?
It can sometimes feel like every mother around us has it way more together than we do. Whether it's the picture-perfect depictions of an expertly swaddled sleeping babe we see on Instagram, or the professionally posed (and on-time) holiday cards we get in the mail, it's no wonder we sometimes feel like we're missing the mark.
Just because you aren't seeing the tantrums, the messes, and the meltdowns of other kids, I promise you they are happening.
It's normal to feel unprepared for motherhood, after all, you're truly thrown in with no real-life training. And it's not some desk job with a manual, it's literally taking care of a tiny, helpless human.
Take comfort knowing we're all learning as we go
We should take comfort in knowing we all pretty much enter into motherhood having no idea what to do. Sure, perhaps you babysat in high school, helped raise younger siblings, or maybe even spent time as a nanny, but there's no way to feel completely prepared for motherhood.
Certain things will be a struggle. With motherhood, you're thrown into the deep end on day one, and you learn from there. The good news is, since you're thrown in so forcefully, you truly do learn at an exponential rate. Weeks, months, or years down the line, you'll look back on your earliest days of motherhood and probably laugh at how naïve you were and how much you've grown since then. If you're in the throes of a challenging time as a mother, be gentle with yourself, you're still learning every day.
Silence your inner critic
Imposter syndrome isn't just about motherhood, it can strike with anything in your life. Personally, I've felt it with career experiences in the past. Just a few months ago, I was approached to write a book about pregnancy. As a writer for many years, I was thrilled about this opportunity; it was a dream come true. But questions were looming over my excitement: "Why do they think I can do this? I've only been pregnant once, shouldn't they ask someone with, I don't know, at least five kids? Are they sure they emailed the right person?"
I had to remind myself I was capable, and yes, this offer was indeed intended for me. I would be able to do this. Whether it's with work or motherhood, sometimes you just need to silence your inner critic and remember you are capable.
Remember you're the mother your child needs
I'm not huge on affirmations and find them to be a bit cheesy, but some motherhood affirmations have stuck with me. One I find myself repeating is, "I am the best mother for my children." While you may look around and think everyone else is kicking butt at motherhood while you're flailing, you're actually the perfect mother for your child.
Motherhood is hard and some days can feel like a train wreck. We all have those days, and you're still the mother your child needs. Just because you aren't seeing the tantrums, the messes, and the meltdowns of other kids, I promise you they are happening. Trust in your instincts and you'll be the mother your child needs.
---
Listen, there's no easy way to get through motherhood. It's one of life's hardest jobs (or dare I say it, the hardest). Every day is a new adventure and a new opportunity to learn. If you ever have feelings that you're a fraud, know you're not alone. You're meant to be a mom and you're the perfect mom for your kids.