Getting kids to cooperate for family photos is not a walk in the park, to say the least. When it comes to holiday card pictures, the good news is that all you really need is one decent picture to use.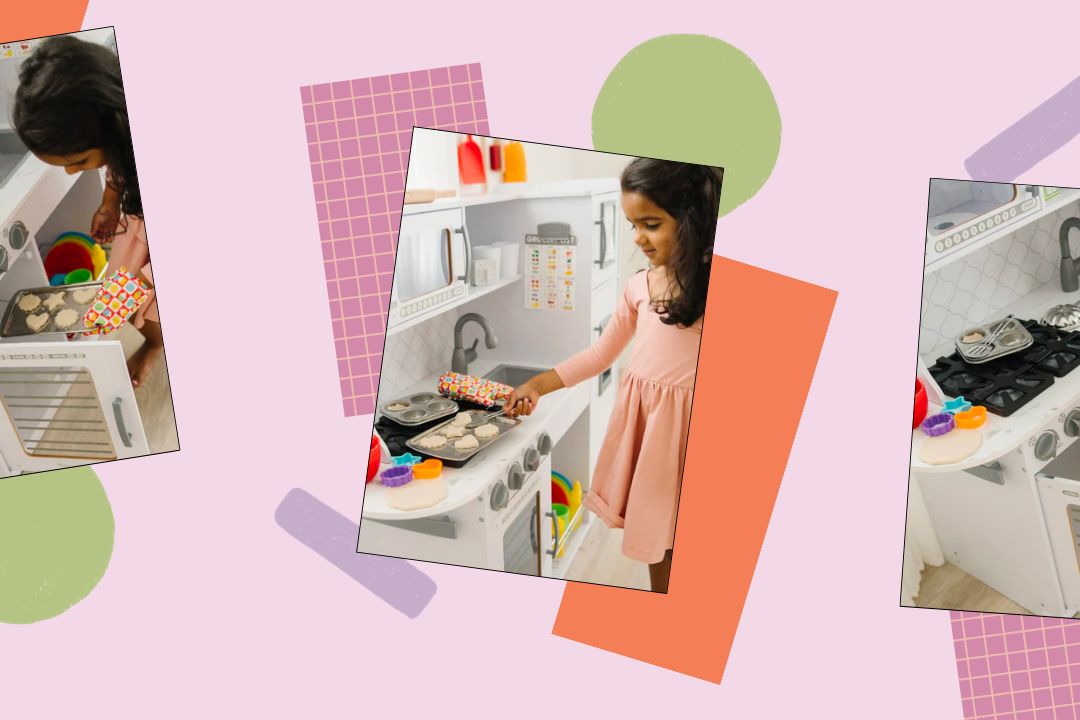 While doing a professional photoshoot is a lovely way to capture these precious moments in time with our little ones, the actual experience of getting everyone dressed, out the door, and smiling for the camera is, well, not so precious… at least not in my house.
If you find yourself stressed by the thought of trying to get everyone looking at the camera—and maybe, just maybe, actually smiling—then this year is a great one to put a stop to the madness and do your own at-home holiday card photoshoot. Read on for six tips to get the best family holiday card photo at home this year.
1. Use a Tripod
If you have a friend or family member who is willing to take your picture, great! If not, set up that self-timer and a tripod and get to work. This under $20 tripod works for iPhones and professional cameras.
2. Find Good Lighting
Natural light is best. If you're shooting outside, aim for the golden hour, which is about one hour before sunset or one hour after sunrise. If you're shooting inside, select a room that gets lots of natural light.
3. Color Coordinate
The days of everyone matching in jeans and a black shirt are long gone (though I do love some '90s nostalgia). Now, it's all about coordinating, not matching. Plan your whole family's outfits in advance to ensure the color scheme works and everyone's outfit complements the others. Not sure where to start? We picked six outfit schemes for the whole family in the article linked below.
4. Let the Kids Be Themselves
Sure, posed pictures and sweet smiles are cute, but you know what's cuter? Seeing kids' personalities shine through. Don't stress about getting the "perfect" shot. I guarantee your favorite photo will be the candid one that captures their personality. Plus, it's so much less stressful when you're not forcing an unnatural smile or pose.
If you're in the picture, professional photographer like Genevieve Anders, recommends parents just keep smiling, even if their kids are being a little wild.
"For my clients, I tell them I want as natural and candid as possible. I tell them to play with their children–kiss, hug, tickle, sing songs, and no matter what is going on, keep a smile on their faces," Anders said. "I feel like this is the most important piece of advice I can give."
5. Consider Your Surroundings
If you're inside, make sure the decor aligns with your vision. If taking photos in the fall, you may want to temporarily swap your Halloween decor for some holiday decor or a find a more neutral and clean backdrop. Too much going on the background could take away from the focus of the shot—your family.
6. Take Lots of Photos
…and by "lots," I mean as many as your kids (and your partner) will let you before losing it. It's always good to have options. Sometimes the outtakes end up being better than that perfect shot, too. And no judgment if you have to bribe your kids to get dressed and in front of the camera with candy. We always have suckers on hand when we take family photos.