It seems like there's never a dull moment in motherhood. From the newborn phase to the wonderful world of parenting a teen, it probably feels like you're always, well, juggling something. Most moms have a running to-do list that seems like it never ends. So it's understandable if you feel overstimulated and irritated some days—which can often lead  to arguments with your partner and lashing out at your kids.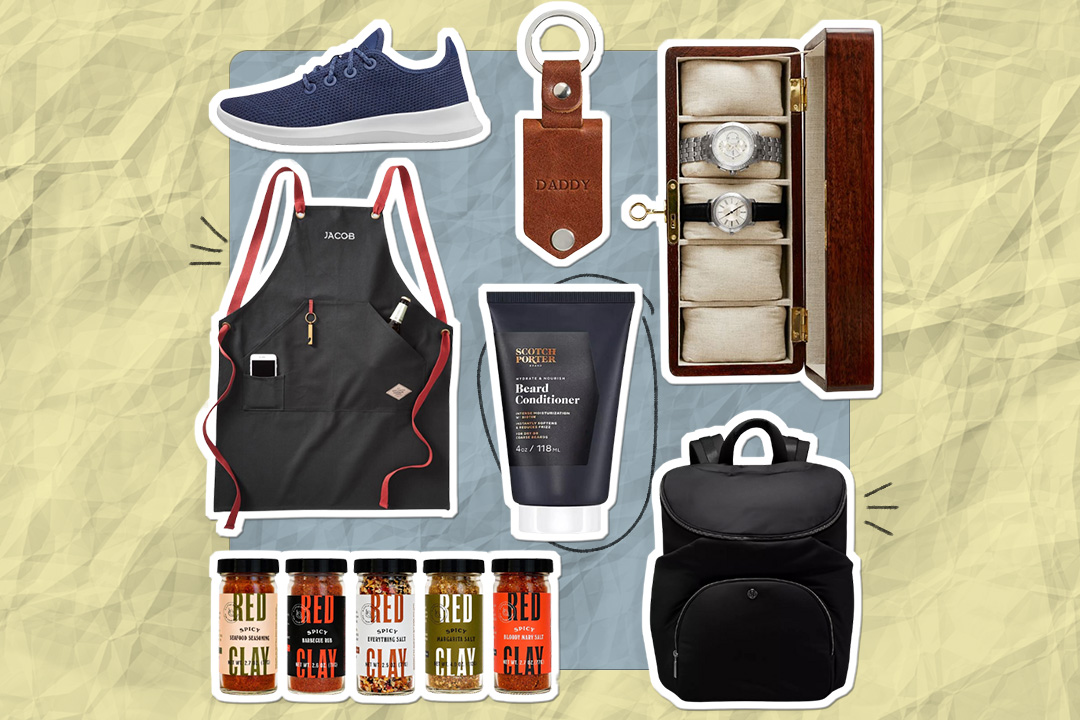 june 18 is coming up fast — have you started shopping yet? 😎
None of these things make you a bad person, but they do make you human. So sometimes this means you're going to have moments where you focus on the negative more than anything else, especially if you're overwhelmed. It happens to everyone, but it can be hard to believe that when it feels you're drifting in the middle of motherhood woes by yourself. If you find that you've been struggling to access positivity in motherhood, we're sharing a few ways to help you find joy and gratitude amidst the busy days. 
See the World Through Your Child's Eyes
Once you've made time for yourself, you can take a cue from your little one. For example, does it seem like your child wakes up with a boundless amount of energy every morning? For kids, every day is a chance to see something new. Since they're still getting to know the world around them, they're excited to be awake and begin their day with the person they love and trust—you.
While you may need coffee to experience half of the energy your child has (no judgment), one way to experience joy is to approach your days the way they do. This doesn't mean you're ignoring anything that may feel stressful. It simply means that you're choosing to show your child that you know how to access joy and gratitude for a new day too.
Take a Moment for Yourself
No matter what stage of motherhood you're in, it's impossible to be everything to everyone when you're not making time for yourself. It's the quickest way to experience burnout, and it leads to some of the things we mentioned earlier.
And self-care doesn't have to look a certain way. Anything that brings you relaxation and joy within reason counts as self-care. It can be going for a hike and enjoying nature, sleeping in on a Saturday while your partner cares for the kids, reading a book, or scheduling a therapy appointment.
Be Present
Another way you can experience joy and gratitude is to practice being present, which can be a challenge when it seems like you have a million tasks to worry about. It's not always easy, but choosing to be intentional about being present is a start.
If you see that your child is giggling while watching something on TV or playing make-believe, you can engage with them in the moment. By asking them, "Can mommy laugh with you?" you're allowing yourself to be present with your child. This makes them feel great and, in turn, further allows you to access a bit of joy.
Additionally, you can try what therapists call grounding techniques—calming methods to focus on the present and what's actually going on around you. For example, focusing on something directly in front of you, like the soft carpet underneath your feet, can help calm anxious feelings and ground you in the present.
Let Your Inner Child Play
You know that saying, "If you can't beat 'em, join 'em?" Well, that applies to your household. You may spend so much time adulting that you feel like you don't have time for games or cleaning up yet another toy pileup that you just cleared. Instead of allowing your frustration to come between your kid and their carefree idea of playtime, join them.
Getting down on the floor to their level shows that, again, you're not too busy to enter their world. It's a great way to release your happy hormones like dopamine and oxytocin. There's nothing like feeling your built-in stress relievers release in your body.
All around, taking the time to play with your kids instead of worrying about a messy home helps you stop taking everything so seriously. We know motherhood is a serious task, but your kid needs to see that you don't mind being silly or expressing your joy outwardly. Not only that, but you need to see and feel it too.
Look at Old Pictures/Videos of Your Kids
This may seem like it contradicts what we said about being present, but there's something about looking at your kid's baby pictures or videos that reminds you of the joyous moments you've experienced so far. You may have taken photos of them when they were newborns, or you may have videos from when they took their first step. Personally, my phone is so full of pictures of my son that my iPhone keeps telling me my storage is running low.
The point is that looking at how far your child has come is a great way to enter a state of gratitude. It allows you to be grateful for their growth and all of the ways you've bonded thus far.
---
In the event you're still struggling, don't believe you're alone. Motherhood is work, and you won't love it every day. But motherhood is also a journey, and finding ways to access joy and gratitude along the way can make the trip that much better.