While there's nothing wrong with water slides, free breakfast, and rooms you can book with credit card points, when you're planning a vacation with kids, your options aren't limited to chain hotels and all-inclusive resorts. A family-friendly boutique hotel — like the ones on our list below — have a lot to offer if you're exploring a new city or planning a stay-cation near where you live. Defined as "a small, stylish hotel, typically situated in a fashionable urban location," boutique hotels are on the rise for young, new parents — and we can totally understand why. When you book a stay at a boutique hotel in a major U.S. city, you might have to give up traditional amenities like parking garages, fitness centers, and ice machines; but you'll get more of what you want, like highly-rated restaurants, buzzy rooftops and cocktail bars, artisanal coffee, inspiring artwork, and stunning interior decor. Plus, you won't be limited to standard room configurations (which can make all the difference with young kids) and you'll be able to rely on the concierge and staff to direct you to things like the best local vintage shop, taco trucks, and public transit. As long you're willing to be flexible as far as amenities are concerned, do your family a favor and book a boutique hotel for your next travel adventure. Not sure where to start? Try one of the eclectic, Instagram-worthy boutique hotels on our list below.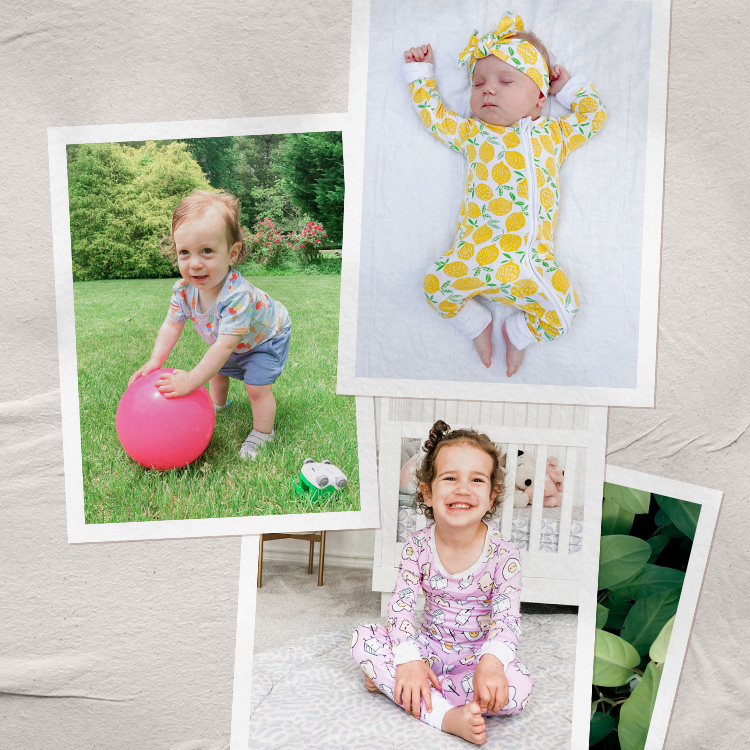 it's more than just their cute PJs... get ready to add to cart! 😍
Why You'll Love It
The Williamsburg Hotel is located in a great spot in north Brooklyn, with Manhattan just over the bridge. The whole hotel feels like a trendy loft and the rooms feature stunning clawfoot bathtubs and floor-to-ceiling windows with views of Brooklyn, Manhattan, and the East River. Bonus: in addition to an outdoor bar and a pool, the hotel hosts weekly events like live music in the lobby bar, yoga, flower shop pop-up shops, and more.
Why Your Kids Will Love It
The property's warehouse kitchen, Brooklyn Bread Lab, hosts Kid's Baking Classes every couple of weeks, at which executive pastry chef Leah Morrow shares her knowledge about bread making with kids and their parents. Also, the bar hosts high tea every weekend with sweet and savory treats, unique tea blends, and tea-themed cocktails for parents.
Why You'll Love It
If you can't resist a rooftop with panoramic views of Charleston that's been recognized by The New York Times, The Vendue is the place for you. In the center of Charleston's famed historic district, this hotel is steps from fine dining and great shopping, and offers its own five-star restaurant, daily art tours, bicycles to use, complimentary coffee, and artisanal breakfast plus.
Why Your Kids Will Love It
Did we mention the artwork? The Vendue's main floor lobby doubles as a vibrant art gallery. Also, the South Carolina Aquarium, the beach, kayaking, and paddle boarding are all a short distance away from the hotel. Oh, and they serve cookies and milk before bed!
Why You'll Love It
The Hotel Palomar is located in Chicago's River North neighborhood, which is an ideal spot if it's your first time in the Windy City. Close to the lake, the river, the stores along Michigan Avenue, and Millenium Park, Hotel Palomar is a modern hideaway with a popular restaurant on the main level (plus a killer cocktail menu!). There's a free wine hour daily and free bikes to use if you want. In your room, enjoy Atelier Bloem bath amenities, a yoga mat with digital yoga and pilates classes, and skyline views.
Why Your Kids Will Love It
In addition to the amazing heated indoor pool on the 17th floor and rooftop sundeck, Hotel Palomar has a free service called "baby butler," which stocks your guest room with all the disposable baby essentials you need (diapers, wipes, etc.). Plus, they have things like sound machines, humidifiers, baby bathtubs, nightlights, strollers, and accredited babysitting services available if you need it. Also, they are partnered with 4moms to provide guests with the option to borrow a Breeze Plus Playard or a Mamaroo infant seat.
Why You'll Love It 
The suites at SoBro Guest House in the heart of downtown Nashville all include a private bedroom, separate living room, and full kitchen. You can plan your stay over text message with a hotel coordinator who can tell you the weather, make restaurant recommendations, and let you know about "things to do" in town that day. The plush bathrobes and in-room record players don't hurt, either.
Why Your Kids Will Love It
Your littles will love the spacious rooms and non-traditional vibe of the whole place. They'll feel right at home! Plus, you can have your in-room kitchen stocked with groceries before you arrive or during your stay with a quick text or email.
Why You'll Love It
A stay at The Old No.77 Hotel means you'll be a comfortable three blocks from the French Quarter — close enough to the action without being in the action. There's exposed brick throughout the building (which used to be a warehouse), and artwork everywhere. Plus, the restaurant and coffee shop are both amazing.
Why Your Kids Will Love It
The rooms at No.77 are spacious and airy, and there are cribs and rollaway beds available. The staff are friendly and inviting to families, and the location makes it an unbeatable spot to explore some of the more family-friendly downtown attractions.
Why You'll Love It 
Hotel Zephyr takes up a whole block at Fisherman's Wharf in San Francisco, which means stunning views of the bay, nearby whale watching, and delicious local seafood. More than a dozen restaurants are within a 10-minute walk, including the irresistible Boudin Bakery.
Why Your Kids Will Love It
With their courtyard filled with giant games, firepits, and water activities (plus indoor games if the weather isn't perfect), an airstream with snacks and drinks, and rooms that are designed to look like captain's rooms, your little ones will love everything about the colorful Hotel Zephyr.
Why You'll Love It
Just a block from the Venice Beach boardwalk and Santa Monica Pier, rooms at The Rose Hotel have their own terrace and wood deck chairs overlooking the beach, a separate living room with a fireplace, and a working kitchen. With its modern, boho feel and plenty of natural light, you'll feel like you're staying at a celebrity's private beach house. 
Why Your Kids Will Love It
The large, airy suites are more like mini-apartments than hotel rooms. This means plenty of space for your little one to run around. There are also bikes and surfboards available to use for exploring the area and waves.
Why You'll Love It
The already large rooms at The Darcy are made even larger by the floor-to-ceiling windows and stunning decor (velvet blackout curtains!). There's a complimentary gin tasting daily, an occasional pop-up flower bar, and a cocktail cart that can be ordered to your room. Need we say more?
Why Your Kids Will Love It
While staying at The Darcy, your kids can check out a complimentary backpack that contains everything they need for a fun Washington, D.C. adventure. The backpacks are each centered on a theme from art to space and will help families explore the associated Smithsonian Museum attraction.