It's hard to believe that there are any cons to summertime other than the days when it gets a little too hot. But for me personally, the presence of mosquitos makes relaxing all the more difficult. We know, we know, mosquito bites are practically inevitable in the summertime. Between family outings and outdoor events, mosquitos being present is just a factor that is out of our control.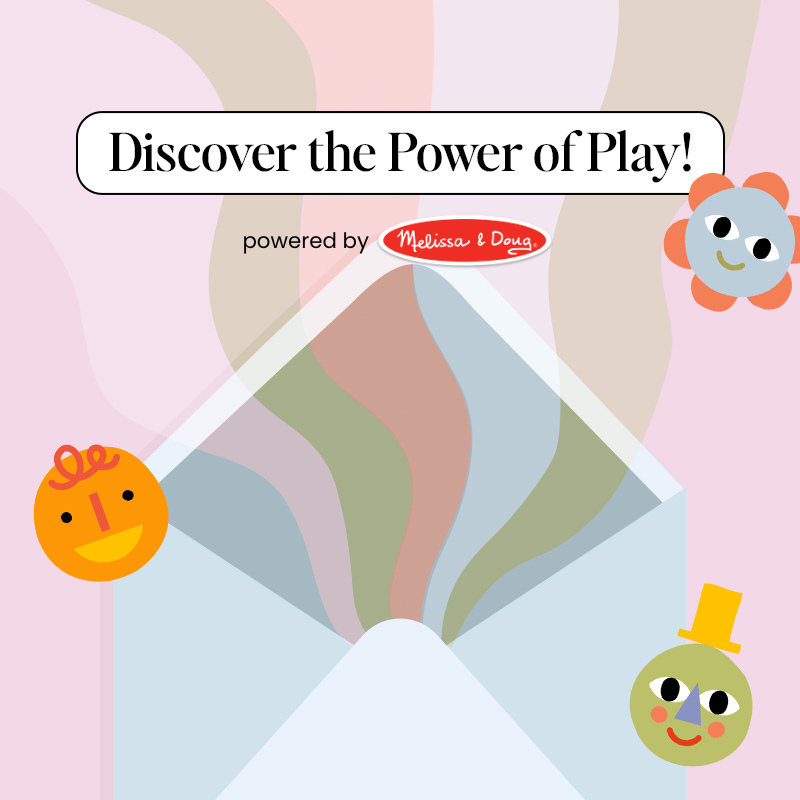 make the most out of every moment with your little one
We've got you covered when it comes to preventing your kiddo—and you—from itchy red bites this year. And hey, if it happens, we've even got you covered on what to do after the fact.
How to Avoid Bug Bites
Avoid strong scents
If you or your child are known to attract mosquito bites, ditch the scented lotion or soap and opt for a non-scented one in the summertime. Most bugs are attracted to strong smells, and chances are, mosquitos will be just as obsessed with your new lavender soap as you are.
Opt for a repellent bracelet
Insect-repellent bracelets are infused with natural essential oils or DEET that deter mosquitoes from surrounding you or your little one. While they are easy, they're not as effective as other forms of repellent, such as a spray.
Spray repellents
Using bug spray is the obvious answer, but find a spray you like (try this guide), stick to it, and apply consistently. Spray some onto your hands, and rub it onto your child to prevent them from inhaling the fumes. Additionally, according to the American Academy of Pediatrics, when used on children, insect repellents should contain no more than 30% DEET. They are also not recommended for children younger than 2 months of age.
You'll also want to be wary of repellents that are non-EPA registered. Check here for a list. Natural repellents are great, but the CDC advises not to use certain ones such as oil of lemon eucalyptus or menthane-diol on children under the age of 3.
Make sure arms and legs are covered
Another easy way for your kiddo to avoid being covered in bites this summer is to make sure that their arms and legs are covered when outside. We know, it's summer, and it's hot! But when the sun goes down and the mosquitoes come out, throwing on a sweater or light pair of pants for them is better in the long run compared to being a bug's next treat.
Use fans and/or mosquito netting
If you live in areas where the mosquito population is excessive, be sure to cover up. Whether it's over a stroller when going for a walk or a nature hike on the weekends, a mosquito net for your child could make all the difference.
Additionally, because mosquitos and smaller bugs are not strong flyers, fans are an excellent way to blow them away. Invest in one or two fans to place near your outside gathering space to keep bugs at bay. As an added bonus, they'll provide you with a nice cool breeze during hot summer days.
Eliminate breeding and nesting grounds
Because mosquitoes lay eggs near water, it is essential that you go around the inside and outside of your home and dispose of sitting water in buckets, trash cans, water tables, or other toys. Inside, always make sure screens are free of holes or that they are patched and sealed correctly.
How to Treat Bug Bites
The Bug Bite Thing
Our editors swear by The Bug Bite Thing, which is a small device that removes the venom—which is what causes itching and irritation—from the bite with a suction. In order for it to work effectively, it has to be used on the bite immediately. If you or your child has sensitive skin, it may leave a bruise, but other than that, it is harmless and easy enough for your child to do it on themselves or on you (with supervision of course!) Tip: The Bug Bite Thing also works for removing splitters or scraping stingers from the skin!
Clean with rubbing alcohol
After being bitten, treat the bite with rubbing alcohol to clean the area to prevent irritation or infection. As the rubbing alcohol cools, it should provide a temporary itch relief as well.
Treat with medication or itch-cream
Over-the-counter meds and creams are always an option for excessive bites or if your child is experiencing discomfort. An antihistamine like Benadryl will provide relief for swelling and itching.
Hot water spoon method
This method is safer for adults and older kids but still is a quick-treatment option to relieve itching. Run hot water over a spoon (be sure to test it before applying to littles), and tap it on the bite until it's a comfortable-enough temperature to press for a few seconds. The heat should remove the itching from the bite. Of course, be careful not to burn yourself.
Too hot? Ice it
If the bite seems to be swollen or hot, apply ice to ease swelling and temperature. As uncomfortable as it might be, it also works as a cooling method for hot summer temps.
Keep watch for infection or allergic reaction
Monitor your child for any abnormal reaction such as fever, joint swelling, throat irritation, or concerning blisters. These could all be signs of severe allergic reactions or infections.