Growing up, there were few things quite as exciting as getting invited to a friend's birthday party. Or, better yet, being the one being celebrated and getting to have your very own birthday party. From picking a fun theme to nailing the absolute perfect location, turning another year older and having a day dedicated to them is something every kid looks forward to.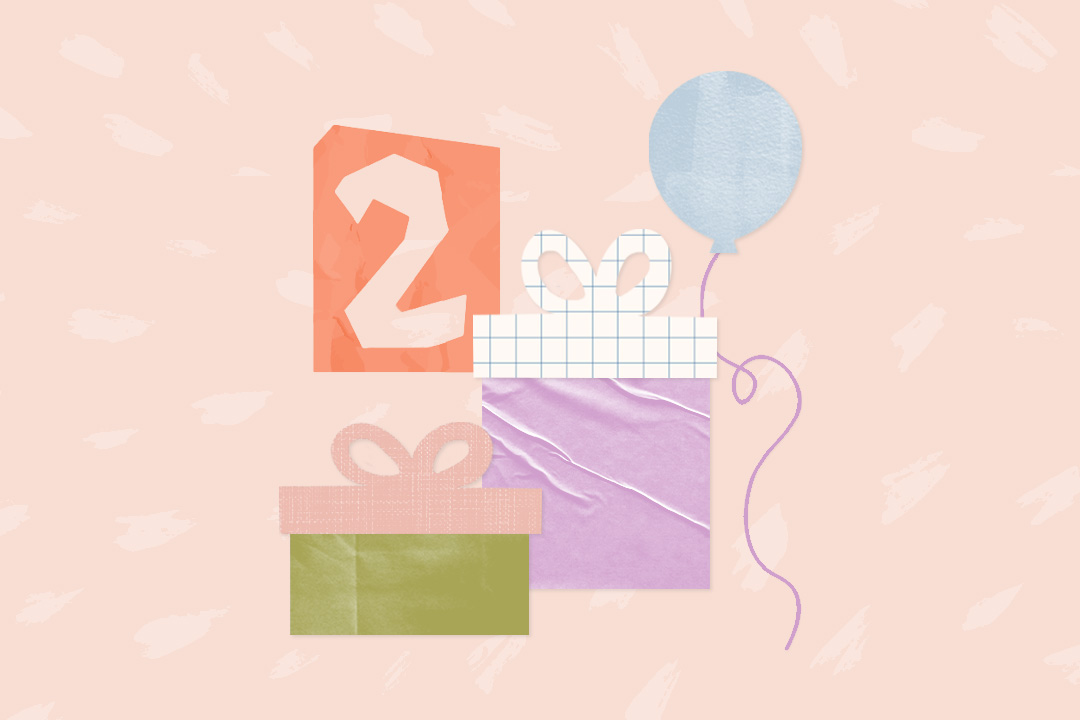 a LO in your life will love these! 🎁
For parents, birthday parties can be both a blessing and a curse. On one hand, we get to see our little ones smile at being invited to a celebratory event and beam with joy as they pick out the perfect present for their friend. On the other hand, we're either tasked with planning an event or debating whether to just toss the goodie bag our little ones bring home.
Many of us have been there—dealing with loud whistles, sticky toys, or slime that our kids brought home from a birthday party. Perhaps it's time we as parents band together on a united front. Let's all agree to opt for kids' birthday party favors that won't drive us all crazy. If you need some thought starters, read on for 11 kids' birthday party favors parents won't immediately want to throw out.
11 Kids Birthday Party Favors
1. Coloring Book or Notepad with Crayons or Pencils
Party favors that are actually useful are a dream come true for parents. That's why opting for either a coloring book and crayons or a notepad and pencils will always be appreciated. Pick choose one in a fun color or theme that fits the party so the kiddos are just as excited about it.
2. Books
There's nothing better than adding to a little one's library. This can be a fun option as there are countless books on any topic. To make this more budget-friendly, consider purchasing a bundle and splitting them up between the party guest. Make it even more special by having your little one choose which guest gets which book and write a note inside for each friend.
3. Bath Bombs
The name of the game with birthday party favors is useful items. They're made even better if they can be used and not be left sitting around the house. Bath bombs are fun for kids and a perfect favor because we can find options that fit any party theme.
Etsy | Triple Lotus Wellness
Etsy | Soakey Dokey
4. Plant or Flower Seeds
A fun party favor that's also good for the environment? Sign us up! What's even better is that planting the seeds will be a fun activity for the kids to do at home and they'll be so excited to see their flowers bloom or to help in the kitchen with their fresh herbs. Want to plus up the party favor? Include a ball jar filled with dirt so kids have everything they need to get started.
Amazon
5. Small Games
You can never go wrong with the classic games. Choose one that can be used over and over again or one that will bring on lots of smiles. They won't take up a lot of space in the house, and kids and their families can have fun using them together.
6. Sidewalk Chalk
Giving something that allows kids to get outside and be creative is fun and beneficial. As a bonus, it's something the kids can play with during the birthday party.
Amazon
Set of 36, packs of 6
Etsy | SK Creatives
available in packs of 5
7. Candy Kabobs
No kid will ever complain about getting candy. And parents will be glad to not have to hang onto little trinkets or messy toys. These kabobs are a fun and unique way to hand out that kids will love.
Etsy | Dandy Candy Shop
pack of 10
Etsy | Sugarbox Designs
pack of 12
8. Paint Kits
These paint kits can be done at the party or taken home for a fun craft. Either way, kids will look forward to the activity. Plus, parents can appreciate their kiddos using their creative side.
Etsy | Snazzy Dazzy Crayons
Etsy | Snazzy Dazzy Crayons
9. Friendship Bracelets
This is another great option for an activity that can be done at the party and then sent home. There are tons of kits out there and everyone can make them completely customized.
Etsy | xo Fetti
Amazon
10. Custom Color Changing Cups
We know all too well how quickly party supplies get tossed after one use. Instead of purchasing tons of plastic cups that aren't good for our environment, opt for reusable cups. A color-changing cup that the kids can take home with them will double as a fun favor. Take it a step further by personalizing them to each guest.
11. Gift Cards
If the budget permits a little extra spending, it may be fun to hand out small gift cards. Not only will these always be appreciated, but they can also often fit the theme of the party. For example, if your little one's party has a superhero theme, a gift certificate to a theater or Fandango to see the latest film is a great option.