Along with pregnancy comes a drastically changing body size and wardrobe to match. It can be overwhelming to buy new clothes in varying sizes during pregnancy (I did not anticipate that even my maternity clothes would become too tight, but late into the third trimester, that day did come). The need for new sizing doesn't change once the baby comes out. Then, there is the fourth trimester and the weeks, months, and sometimes years of your body settling into its new normal.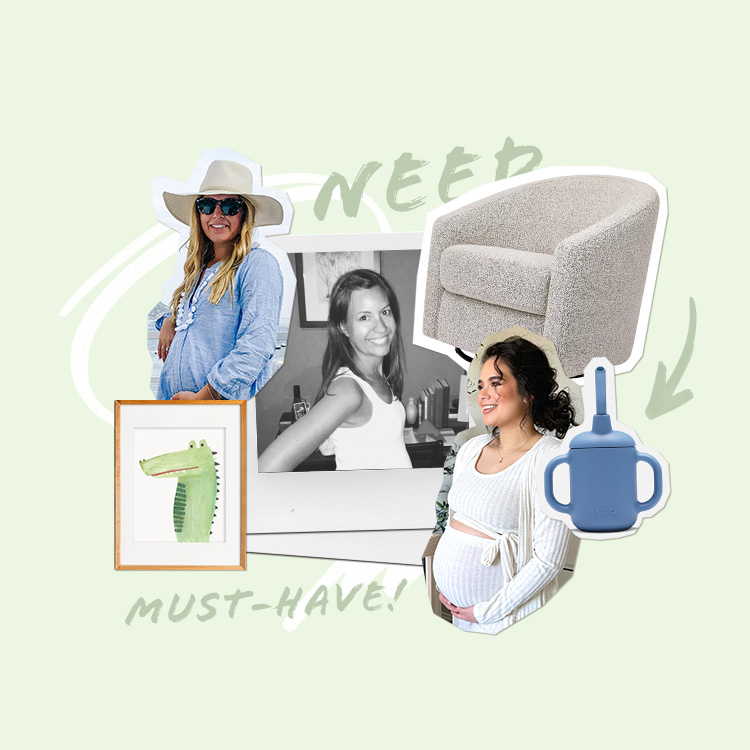 babylist has everything you need—and more! 💕
I knew that it was necessary to invest in a few items to accommodate my ever changing body size, but I didn't want to go overboard, buying clothes that would only fit for a few months.
What if I told you I found a pair of leggings that would fit when you were 1 week pregnant, 40 weeks pregnant, and also after you're pregnant?
I'm letting you in on my legging discovery: the Lululemon Align Leggings. The Aligns are not technically maternity leggings, but thanks to a super high waist, they do the trick. The material is buttery soft, they are incredibly comfortable, and they stretch to fit even that 40-week belly (at least they did in my case, and I definitely gained more than the recommended 25-35 pounds).
I purchased my first pair of Align leggings during my first trimester. I barely had a bump but was preparing for what was ahead. I continued to wear my Aligns all the way up until my due date. By 40 weeks, they did slide down my belly a bit, but they were still my legging of choice.
In fact, when I woke up in the middle of the night and realized my water broke, I put on my Align leggings for the trip to the hospital. Since I wasn't in active labor, my nurse said I could keep my current outfit on for a while. I ended up laboring for many hours in my leggings until I was ready for an epidural and finally changed into the hospital gown. And then once home from the hospital, I lounged around in my Aligns daily (don't worry, I washed them after their visit to the hospital!). Thanks to the super high waist, they are also a great option for breastfeeding in public. Even today at eight months postpartum, Aligns are still my favorite leggings. If that isn't a convincing testimonial, I don't know what is!
There are plenty of maternity leggings to choose from, and at $98, these are on the higher end. However, when considering cost per wear, Aligns are a runaway winner for me.
Whenever anyone asks what leggings are best for pregnancy, Aligns are always my first answer. Pregnancy and postpartum body changes can be uncomfortable on many levels, and if there's a product out there that can make you feel just a bit more relaxed and more like yourself, that's reason enough to make a purchase. It's a really nice bonus that you can continue to wear these, pregnant belly or not.
Sizing: Align Leggings fit true to size and your regular size will likely stretch enough to accommodate your bump. If you're between sizes, opt for the larger size.