With a baby under 1, anything remotely related to intimacy and sex have not been on my to-do list—that is, until I watched Rihanna's Emmy-nominated Savage X Fenty show on Amazon Prime. It made me remember that I actually own a piece of Savage X Fenty lingerie that I used to love. Better yet, it made me remember how I feel when I wear lingerie: delectable and luxurious in my skin, which are two feelings I enjoy from time to time.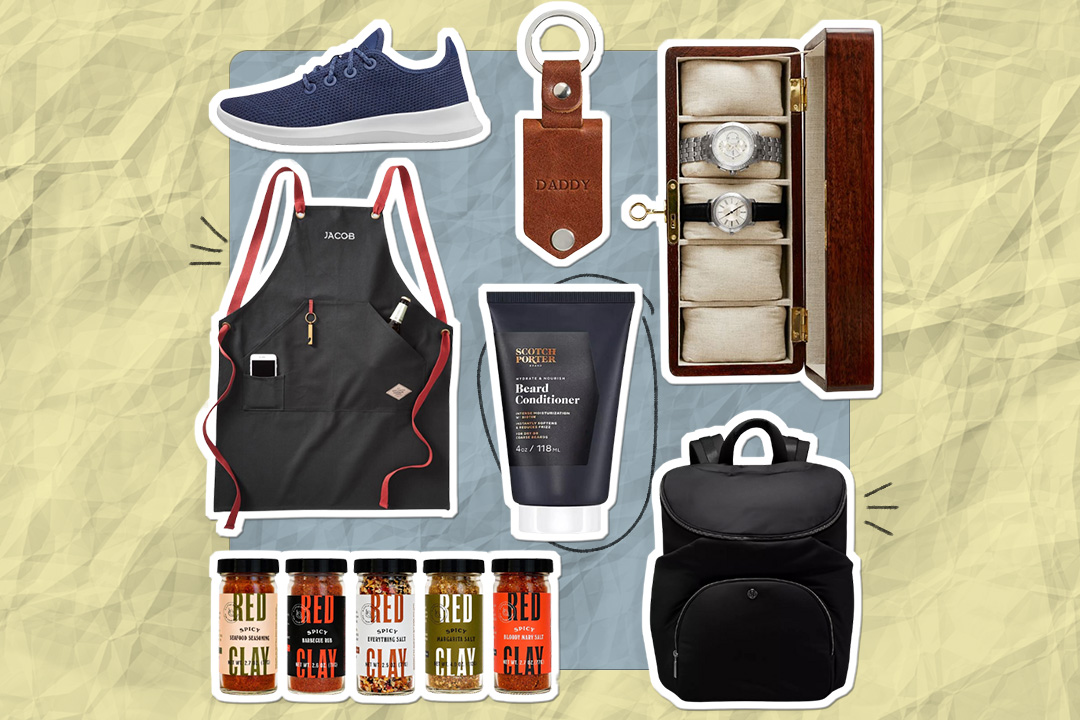 june 18 is coming up fast — have you started shopping yet? 😎
The minute I finished watching the lingerie show, I rummaged through my closet to find my stash of lingerie. My favorite pieces were found in a box in the bottom right corner of my closet, and I realized how metaphorical that was. I became so focused on mothering and trying to show up for my son's father that I placed one of my favorite aspects of my life in a literal corner. So I made a vow to start making dates with myself dubbed "lingerie and wine nights." It's not the most original or mind-blowing name, but it works. 
How I Plan Date Nights With Myself
Once I put my son to bed, these self-date nights always begin the same way. I pour a full glass of wine, take a few sips while I wait for my shower to warm up, and put on some music. After a luxurious shower—and after I've moisturized my body with my favorite products—I take a few more sips of wine before slipping into my chosen lingerie of the night. Sometimes, I will break out a pair of mesh leggings or fishnet stockings to "complete" my lingerie outfit.
If I am feeling really spicy, I turn on one of my favorite Spotify playlists featuring confident songs by women and step into a pair of platform heels (my particular favorites have a six-inch heel, and like my lingerie, had not seen the light of day for a while). Again, I really take "lingerie and wine nights" seriously. It's one of those things that won't work unless I make an effort for it to work.
Why Date Nights With Myself Matter to Me Right Now
Here comes the most interesting part: I do not leave the bathroom while I am enjoying my self-date night. This version of myself is strictly reserved for me at the moment. My "lingerie and wine nights" are my time to be selfish with myself. I often feel overstimulated by being touched by a small person and need a break from anyone or anything that feels needy. I acknowledge my son is a baby and neediness is a necessity for him, but I've also had to deal with neediness from adults. Sometimes, you don't realize how much you make yourself available to others until you have to be consistently available for a small child. 
Sometimes, you don't realize how much you make yourself available to others until you have to be consistently available for a small child.
Being a mother certainly puts the people-pleasing aspect in perspective. It's to the point where I no longer feel guilty about reconnecting with myself in my own way. The only thing missing from my self-date night is a vibrator, but that's another story. I'm taking my time and romancing myself before diving into the meaty part of sexual desire. I'm still not ready to fully engage in anything sex-related.
For now, sex is still not on my to-do list. I'm having more fun getting to know myself and learning to be more in tune with how I feel again. I think I may become open to sex again one of these days. I now understand and respect those who schedule sex for their own personal reasons. I think it can be absolutely necessary depending on what's going on in life.
Until then, I'm going to be as selfish with my "lingerie and wine nights" as I can possibly be. It doesn't matter if I am prancing in front of the mirror in heels (something the public may never see)—it makes me feel good. I'm a firm believer in loving yourself for yourself. Life's too short not to.