When I was a child, my mom would drop me off at my grandma's house when she went to work. The entire time she was gone, I would sit at the window and wait, watching the road for headlights signaling her return. Later, family members would tell stories about how easy I was to babysit because I would only sit in the window and cry. They made jokes for years about how sensitive I was, how spoiled and attached. The truth is, I was developing anxiety.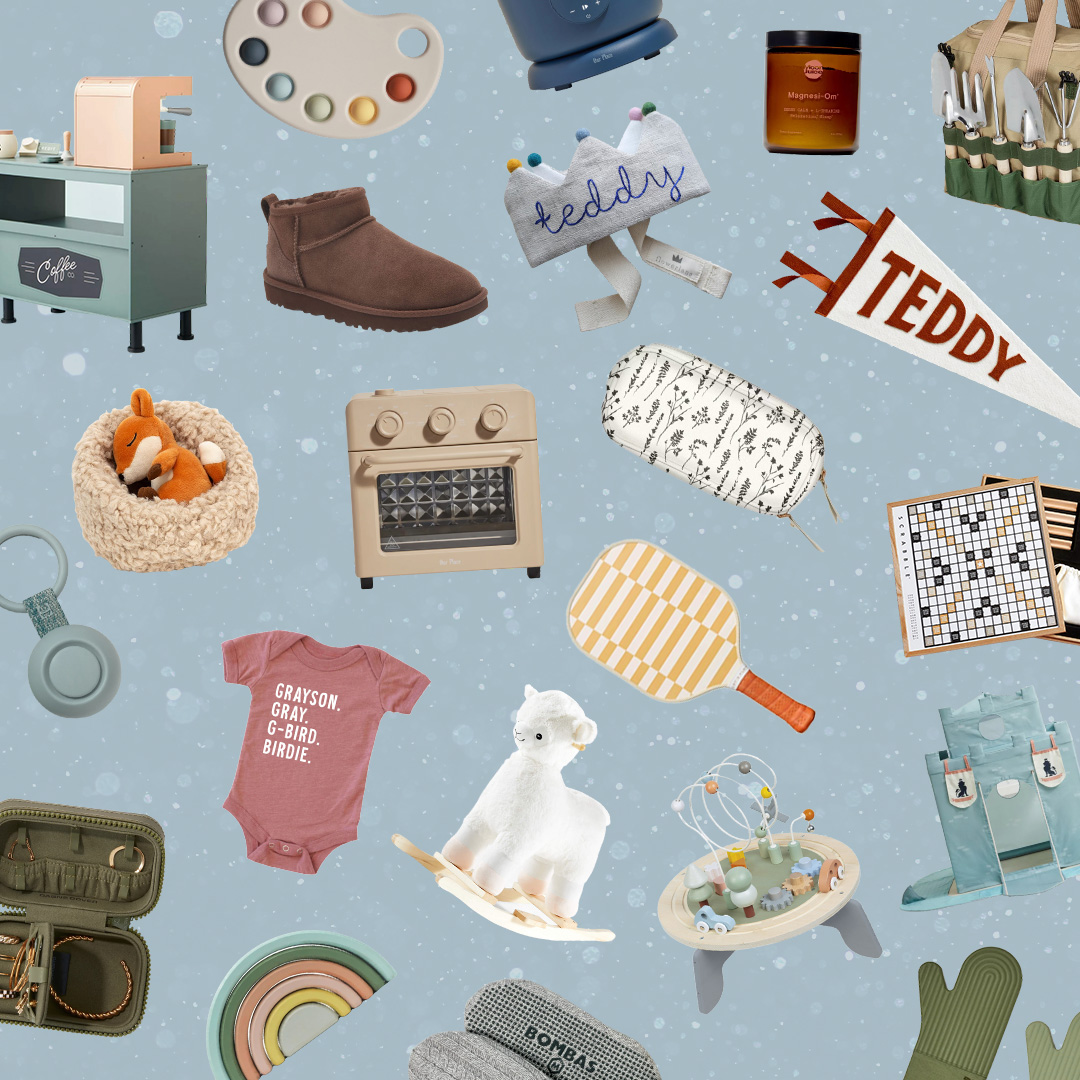 everything you need to ace holiday gifting this year 🎁
While I appeared to just be spoiled or a "mama's girl," I was actually sitting there in that window because every time my mom was late coming home, I was convinced she had been arrested or had died. And it was more than just a fleeting thought or worry. I could envision it clearly in my head, and it would replay over and over until she finally returned. I didn't know it then, but I was experiencing several adverse childhood experiences (ACEs) that were taking hold of my mental well-being and causing these types of thoughts and fears. Unfortunately, like many other Black people and people of color, I wouldn't obtain the language to describe nor the knowledge to understand this for a very long time.
There are several unique difficulties that underrepresented groups have to contend with relating to mental illness. The first step to addressing these struggles is reducing the stigma around mental illness in these communities; then, advocating for greater support and inclusion. Let's begin with key reasons why it's critical for BIPOC (Black, Indigenous, and People of Color) to address mental health.
1. Adverse childhood experiences
Adverse childhood experiences, or ACEs, are potentially traumatic experiences and events that can have lasting effects on health and well-being in childhood and/or later in life. ACEs can include exposure in the home to factors such as parental separation/divorce, substance abuse, physical/emotional neglect, mental illness and suicide, incarceration, violence, and psychological, physical, and sexual abuse; but can also include environmental factors such as exposure to violence outside of the home, living in unsafe neighborhoods, homelessness, bullying, discrimination, and experience of income insecurity.
In a 2018 study of ACEs by state, race, and ethnicity, it was found that nearly half of all children nationally and in most states have experienced at least one ACE. However, Black and Hispanic children and youth in almost all regions of the United States are more likely to experience ACEs than their white and Asian peers. These racial disparities reflect discriminatory policies and biases that systematically disadvantage black and Hispanic children, specifically, leaving them more vulnerable to traumatic experiences in childhood. Then, as they move into adulthood, ACEs are linked to chronic health problems, poverty, depression, suicide, and substance abuse. With 61 percent of Black non-Hispanic children and 51 percent of Hispanic children have experienced at least one ACE, it is imperative that the likely subsequent mental health impact is met with social/community support and treatment.
2. Racism and collective trauma
Racism itself is its own adverse childhood experience, disproportionately affecting BIPOC. Racism leads to feelings of inferiority, guilt, self-hatred, and helplessness; additionally, racism can be the cause of mental health issues such as anxiety (and related symptoms), depression, psychological distress, and intergenerational racial trauma. Racial trauma describes the physical and emotional response that BIPOC have as a result of being exposed to racism. The emotional responses to racism include fear, confusion, and self-blame; there are also physical symptoms, including headaches, fatigue, and increased heart rate and blood pressure. Black folks are regularly experiencing collective, intergenerational trauma due to a legacy of hate and discrimination that includes slavery, police brutality, and the lynching of Black bodies (both now and then).
Oftentimes, when we (BIPOC) think about how racism has affected our lives, we are thinking about the racist encounters we have experienced, and how we felt in those moments. What we often forget to consider is how those racist encounters remain in our minds and our bodies, wreaking havoc in ways greater and more dangerous than the encounter alone likely did. Mental health awareness and treatment is imperative to the process of ridding our bodies of the poison and toxicity of racism.
3. Self-perception
Many factors lead to Black people feeling as if they are "less than" others, including internalized racism and negative self-evaluations. If I had to guess, I would bet this began during slavery, when Black bodies were up for sale at humiliating rates based on perceived fitness, agreeableness, and ability to "break." Unfortunately, this discounting of Black bodies did not end with slavery.
Black people are consistently underpaid and/or undervalued in the workplace. And instead of getting better as wages improve in the economy, the wage gap between black and white workers has grown significantly since 2000. And it's not just about wages; Black people experience disparities in wages, opportunities, and treatment. And when Black people call attention to these disparities, we are often accused of playing the victim or exaggerating or outright lying. It's no wonder, then, that many Black people struggle with feelings of inadequacy, self-hate, and blame. Left untreated, these feelings can compound into psychological patterns/issues such as anxiety, imposter syndrome, and depression.
For BIPOC, addressing mental health is a necessary step to healing—but it's not that easy. There are also many barriers in place that prevent Black people, specifically, from accessing mental health care.
4. Stigma
In the Black community, there is a serious stigma around mental health. Another memory I have from childhood is growing up with an aunt who everyone called crazy. Much later, I learned that she likely suffered from dissociative identity disorder. But those words were never used to describe her. Instead, I heard words such as paranoid, not right, and crazy den a betsy bug. Growing up Black, I learned pretty quickly the things we weren't supposed to speak about. Right in front of my eyes, there was mental illness, alcoholism, addiction, violence, and substance abuse; yet I knew better than to mention any of it.
5. Black cultural values
Although there are many merits of the traditional Black church, mental health awareness is not one of them. In fact, it's quite the opposite. I grew up being taught that Jesus could heal any issue I had. If I said I was depressed, I was told to pray. If I was still depressed after praying, well, that was the devil's doing. And anything that was the devil's doing was not to be brought up in the presence of God. It was a confusing circle that caused me to never speak up about my depression, not even once it became serious. Black cultural values, while well-intentioned, often lead to these types of inconsistencies.
6. Fear of seeking help
I recently attended a writing workshop for writers of color. When our cohort completed an exercise on cultural values, we discovered that many of us shared one particular value: an insistence on keeping family issues private. BIPOC tend to value privacy, even at the expense of getting help. This means that an issue in the family stays in the family, at all costs. BIPOC value privacy for a multitude of reasons, including the fear of persecution. When speaking out about an issue at home could put your family at risk of separation, deportation, arrest, etc., you learn right away to keep your mouth shut. While this level of privacy is certainly warranted, it often leaves BIPOC struggling and with nowhere safe to turn.
7. Lack of access to quality care
According to Mental Health America, Black people have less access to mental health care, due to issues such as insurance coverage, lack of Black care providers, and discrimination in healthcare settings. Even when Black people manage to get past the stigma and actively seek help, we are often met with challenges and denial. For example, Black people are more likely to be diagnosed with schizophrenia and less likely to be diagnosed with mood disorders compared to white people experiencing the same symptoms. Even when Black people can access mental health care, we are often treated poorly and/or not taken seriously. This leads to mistrust of the medical system, which further deters Black people from seeking help.
I am actively working to break down the stigma around mental health and mental illness; and I challenge my Black community to do the same.
It is not just about placing blame on someone or something else for your issues (which is what I once thought); it is about liberation. Liberating ourselves from our past traumas and our collective traumas. Demanding effective care and access. Fighting for our right to be whole. It was truly empowering when I obtained the language to describe the issues I'd been battling all my life. Once I learned about anxiety, I began to understand myself in a new way. I was able to understand and piece together how my childhood factored into my adult struggles. I was able to identify how slavery continues to impact me now, a Black woman born after its abolishment. And I was able to realize how racism, oppression, trauma, and fear factor into my everyday experience as a Black woman in America.
In my journey towards liberation, I have found many things that work well for me, and others that don't. For my anxiety, I utilize a combination of therapy, meditation, mindfulness, and physical movement/awareness. I've also found several mental health resources specifically catered to Black people, many of which have been compiled into this Black, Indigenous, and People of Color (BIPOC) Mental Health Resource Guide. My best (non-expert) advice: find what works for you and do it.
Having a mental illness does not make us weak. It makes us human.
Acknowledging our struggles does not make us weak. It makes us strong.
It is human to struggle. It is strong to keep fighting.
It is human to fear. It is strong to face our fears.
Human to question.
Strong to speak up for ourselves.
Human to hurt.
Strong to survive.
This article was originally published on The Everygirl on August 10, 2020.