There are few clothing items I love more than the classic T-shirt. There are so many styles, so many ways to wear them, and they're always there for you, like an old friend. A T-shirt is casual yet still cool and can be dressed up or dressed down. Needless to say, I have a whole drawer overflowing with different kinds of tees, and I'm always looking for new ways to wear them.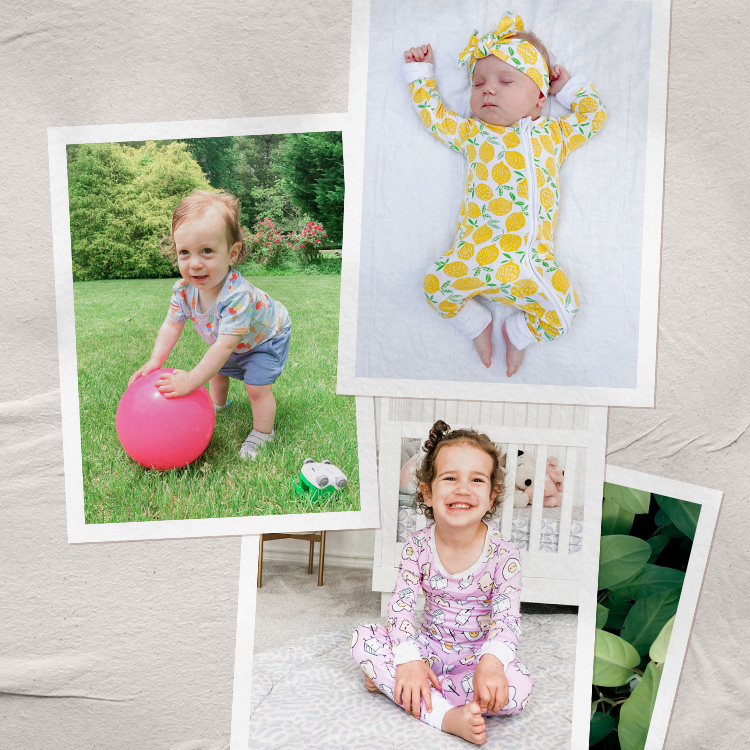 it's more than just their cute PJs... get ready to add to cart! 😍
Although spring fashion might not look exactly like we thought it would, it's even more of an appropriate time for the T-shirt to shine. It's comfortable enough to wear for a day spent at home, but can be dressed up enough to make you look like you have your life together on your Zoom calls.
While there are thousands of styles of tees out there, we're sharing ideas on how to style five classics: basic white, graphic, puff-sleeve, ribbed, and workout. And because we're always looking for the best ways to look good on a budget, lots of these items are on sale right now!
Here are five mom-approved ways to style your T-shirts for spring:
1. The Graphic T-Shirt
t-shirt / linen joggers / sneakers / backpack (40% off!) / sunglasses
2. The Puff-Sleeve Tee
t-shirt ($9.99!) / jeans (20% off!) / slide sandals / crossbody bag / headband (60% off!)
3. The Ribbed T-Shirt
t-shirt / pants / slide sandals (on sale!) / tote bag (reversible!) / earrings
4. The Basic White T-Shirt
t-shirt (on sale!) / jeans (50% off!) / trenchcoat / raffia mules / ponytail scarf
5. The Workout Tee
t-shirt / sports bra / cropped leggings / sneakers / tote bag