When it comes to naming a new baby, studying the Social Security Administration's website might not make your initial list of to-dos. But each year, this organization pulls together the most popular baby boy names given to the prior year's crop of newborns, making it a useful place to read up on well-loved names for little ones.
If the popularity of a name gives you pause, consider that even the top baby names account for only a small percentage of each year's newborns. For example, of the 3.75 million babies born in 2019, just over 20,000 were named Liam, one of that year's most popular choices. So while your child won't have the world's most unique baby name, they won't get lost in a sea of kids with the same name either.
Whether you're at the start of your naming journey, or in the throes of decision fatigue, take a moment to read through the monikers parents around the U.S. gave to their baby boys last year. Below, check out the 50 most popular baby boy names of 2022 that are sure to inspire the most popular baby boy names of 2023, too.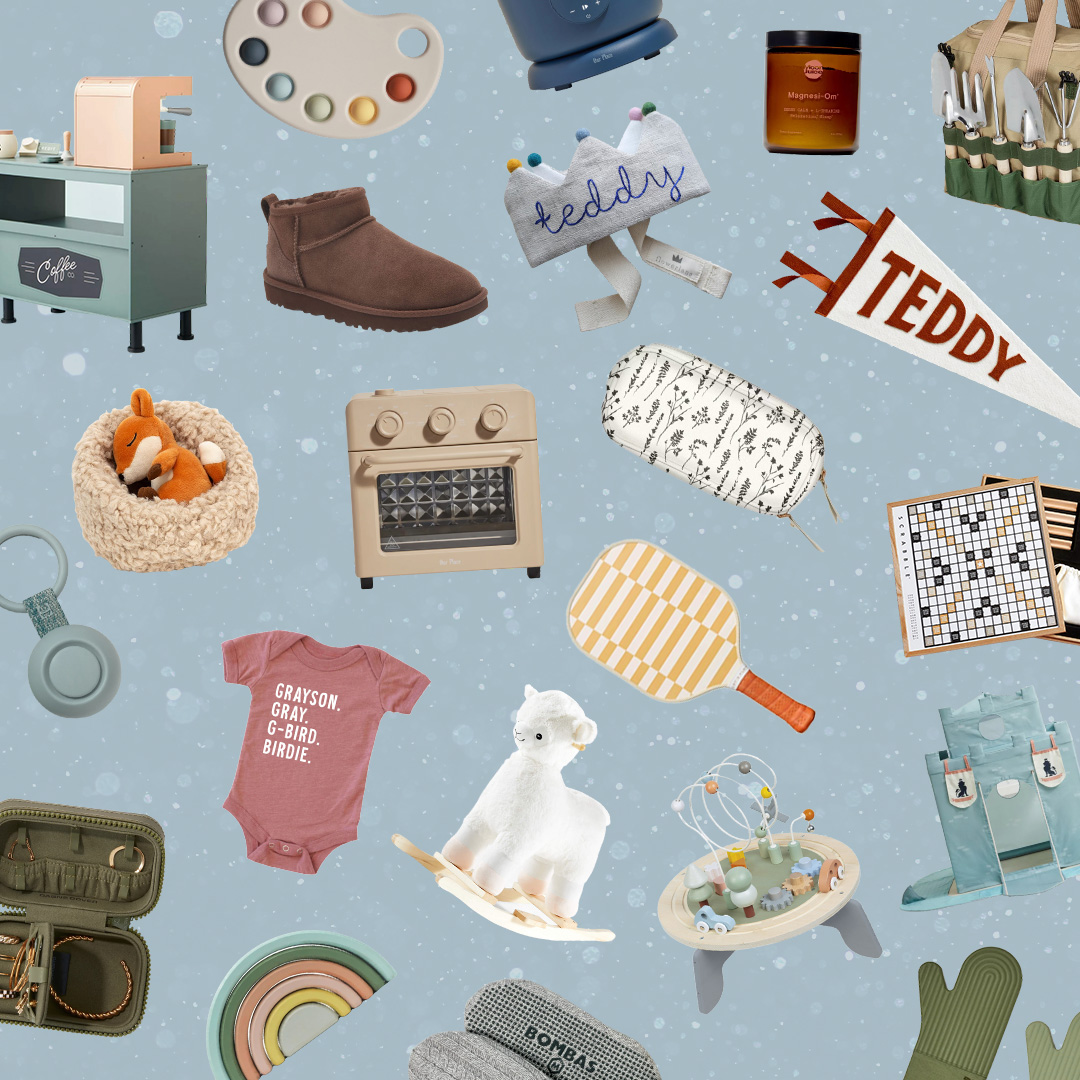 everything you need to ace holiday gifting this year 🎁
The 20 Most Popular Baby Boy Names of 2022
1. Liam: This Irish name is seeing its third year at the top of this list, and it means "strong-willed warrior and protector."
2. Noah: Of Hebrew origin, meaning "rest" and "comfort."
3. Oliver: Comes from old Norse, meaning "ancestor's descendant."
4. James: A biblical name meaning "supplanter" or "replacer."
5. Elijah: A biblical name meaning "My God is Yahweh."
6. William: A traditionally English name, it means "With Gilded Helmet."
7. Henry: This English name means "estate ruler."
8. Lucas: Of Latin origin, meaning "bringer of light."
9. Benjamin: Son of the south, or son of the right hand.
10. Theodore: Now in the top 10 list for the second year and of Greek origin, Theodore means "Gift of God."
11. Mateo: Of Latin origin, Mateo means "gift of God."
12. Levi: Of Hebrew origin, it means to "join."
13. Sebastian: This name jumped from 19 in 2021 to 13 in 2022! Of Latin origin, Sebastian means "revered."
14. Daniel: Another biblical name, meaning "God is my judge."
15. Jack: Jack was originally a nickname for the names John and James, but has grown in popularity as a given name over the last century.
16. Michael: A biblical name meaning "one who is like God."
17. Alexander: Of Greek and Latin origin, Alexander means "defender of men."
18. Owen: A new name to the top 20 list, the moniker means "noble-born" and "young warrior."
19. Asher: Another new name jumping into the top 20, Asher is a Hebrew name that means "happy" and "blessed."
20. Samuel: Of Hebrew origin meaning "name of God."
The Most Popular Baby Boy Names 21-50
21. Ethan
22. Leo
23. Jackson
24. Mason
25. Ezra
26. John
27. Hudson
28. Luca
29. Aiden
30. Joseph
31. David
32. Jacob
33. Logan
34. Luke
35. Julian
36. Gabriel
37. Grayson
38. Wyatt
39. Matthew
40. Maverick
41. Dylan
42. Isaac
43. Elias
44. Anthony
45. Thomas
46. Jayden
47. Carter
48. Santiago
49. Ezekiel
50. Charles
The Top 5 Fastest-Rising Baby Boy Names of 2022
This year, the Social Security Administration also ranked the top five fastest-rising boys' names in 2022:
1. Dutton: Surely rising in popularity due to the hit show Yellowstone, the gender-neutral name Dutton is a surname of English origin and means "town" or "village."
2. Kayce: Of Irish origin and meaning "alert" or "watchful."
3. Chosen: A cute moniker for your family's "chosen" little one—and another gender-neutral option—this name means "selected."
4. Khaza: Of Arabic origin and meaning "treasure."
5. Eithan: This name is of Hebrew origin and means "strong," "firm," or "long-lived."