With millions and millions of baby name possibilities out there, sometimes it can be surprising how many of the same choices we see throughout generations. But there's also something incredibly fun about trendy baby names and seeing where new parents draw inspiration from. From pop culture to nature to TikTok-inspired, and beyond, the possibilities are truly endless. Not to mention, lately, we've seen many vintage baby names that were popularized in the early 1900s head back to the top of the charts.
And while we love a creative baby name wherever it comes from, sometimes it's fun to intentionally think outside of the box. If you can't help but agree, we've got a treat in the form of unique baby name inspiration. We've collected a list of unique baby names from a plethora of sources—from pop culture to classic literature, to even mythology and beyond. And you can be sure none of these names have recently been in the top 200 most popular baby names in the U.S. Read on for 60+ of our favorite unique baby names.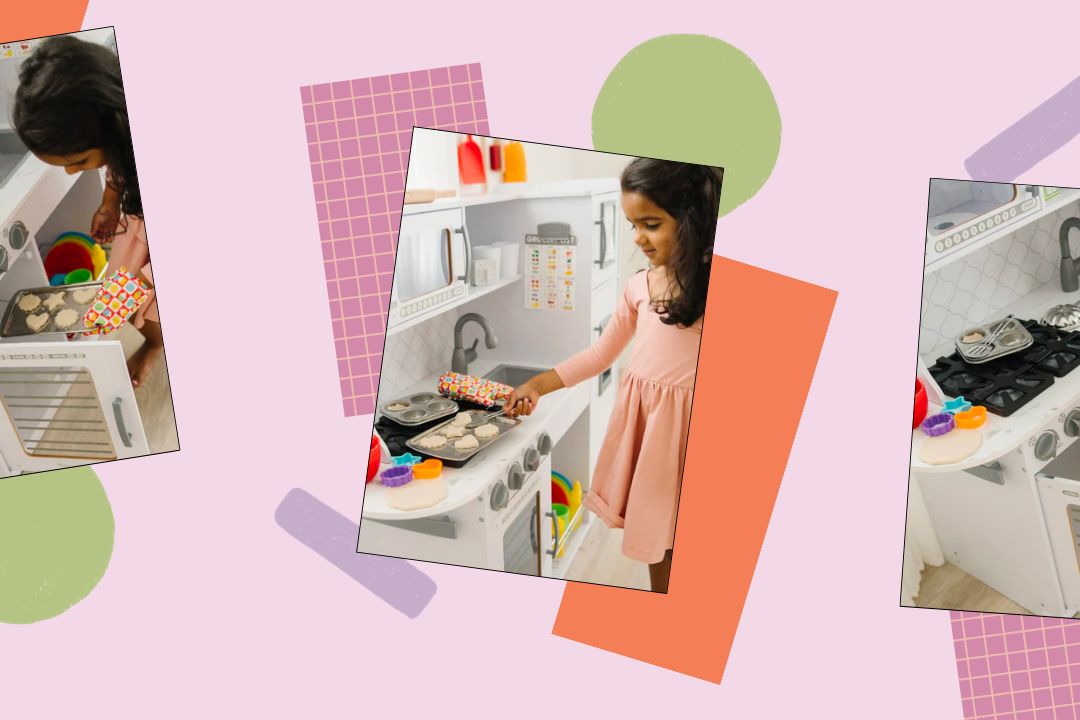 60+ Unique Baby Names
For Girls
Abilene
Our Texas friends and beyond will recognize this title as a city west of Dallas. This less popular version of the favorite name Abigail means 'stream' and 'meadow.'
Bronwyn
By definition, a unique baby name is going to be pretty rare. People with this Welsh name, meaning 'white raven,' are just about as few and far between as the bird of the animal kingdom.
Emaline
We're all familiar with the lovely name that is Emily. When you put a German and Latin twist on it, though, you're left with this tag meaning 'peaceful home'—exactly what you'll want to make for a sweet little girl.
Estellene
This highly unique name may remind you of more classic names like Estelle. The root Estelle is a Latin title meaning 'star,' making this name a fitting option for the new star of the show.
Freya
For a name that encompasses all things femininity, consider Freya. Not only does it mean 'noble woman,' but is also the name of the Norse goddess of love, beauty, and fertility.
Geraldine
Country music fans may recognize this name as Miranda Lambert's recent sequel-esque song to Dolly Parton's beloved "Jolene." The German title means 'ruler with the spear,' perfect for a prosperous little girl who isn't afraid to fight for what she deserves.
Isadora
Similar to the beloved and wildly popular Isabella is this Greek name meaning 'gift of Isis.' It refers to the ancient goddess of healing and magic.
Josette
If you love the name Josie or Josephine but want to be a little more creative, consider this variation. This biblical title originating from France means 'God provides.'
Ophelia
Literature fans, especially lovers of William Shakespeare, can be inspired by the heroine of his work, Hamlet. Raise a little helper with this Greek name meaning 'aid' and 'helper.'
Portia
While this Latin title meaning 'pig' doesn't have the most coveted connotation, it is often equated to someone wealthy and brilliant. This is likely due to its tie to the heroine in Shakespeare's work Merchant of Venice.
Roslyn
Raise a little one with a tender spirit with this name meaning 'gentle horse.' We were inspired by the moody song by Bon Iver of the same title.
Sandrine
Any of us who have seen Friends one too many times may recognize this as one of the name suggestions Rachel had for her and Ross's baby girl that he quickly 'veto-d.' Before doing the same, think long and hard about this lovely name of Greek origin meaning 'man's defender.'
More Unique Baby Girl Names
Astrid: Scandinavian name meaning 'divinely beautiful.'
Corinne: Latin origin meaning 'beautiful maiden,' and 'spear.'
Chiye: Japanese origin meaning 'blessed.'
Dalia: Arabic name meaning 'gentle.'
Davina: Scottish and Hebrew origins meaning 'beloved.'
Evangeline: Greek origin meaning 'bearer of good news.'
Farah: Arabic name meaning 'joy' and 'happiness.'
Georgiana: English origin meaning 'farmer.'
Katia: Greek origin meaning 'clean,' 'clear,' and 'pure.'
Keva: Irish origin meaning 'gentle,' 'beautiful,' or 'precious.'
Nell: English origin meaning 'bright, shining one.'
Sybil: Greek origin meaning 'prophetess' or 'oracle.'
For Boys
Alaric
Fans of The Vampire Diaries will instantly equate this to the complicated but ultimately noble teacher and guardian of the series. The German title translates to 'all-powerful ruler.'
Banks
For the nature enthusiast or anyone who can appreciate the great outdoors, Banks refers to the edge of a river. A child with this name is sure to be a little adventurer.
Crew
Fittingly, this name means 'a group of people.' We imagine this name fit for a young leader who is ready to take charge. You may also recognize the name as the chosen title of Fixer Upper's Chip and Joanna Gaines' youngest son.
Finneas
We're all familiar with the classic name Phineas, but we happen to also love this variation that is easily shortened to 'Finn' for a cute nickname. Of Gaelic origin, this name means 'fair choice.'
Ford
While we first and foremost think of the American staple of car manufacturers upon hearing this title, we also enjoy that it has nature ties meaning 'river crossing.'
Harlen
We're all familiar with the name Harley, but this name that sounds similar is quite a bit more unique. Meaning 'hare meadow,' it's never reached the top 1,000 on the SSA charts, making it one of the most distinctive names on our list of unique baby names.
Jennings
Country music fans can pay homage to one of the greatest of the genre, known for his songs like "Highwayman" and "Luckenbach, Texas." If Waylon has his way, mamas of boys named Jennings definitely won't let their babies grow up to be cowboys.
Lathan
If you're a fan of the name Nathan but not so much the popularity of it over the years, consider this alternative. The derivative translates to 'meadow settlement.'
Ledger
It's nearly impossible to hear this name without thinking of the late Heath Ledger who graced us with some iconic cinematic works like The Dark Night and 10 Things I Hate About You. The Old German name means both 'tribe' and 'spear.'
Reeves
Fans of films like John Wick or Matrix Resurrection will enjoy this name inspired by leading actor Keanu Reeves. The title of British origin means 'steward.'
Riggins
Anyone who knows and loves the 2000's sports TV drama, Friday Night Lights, likely remembers this name as one of the main characters. Just as in the show, the name is primarily known as a surname, but we think it would make an adorable first title for an aspiring sports star and beyond.
Rock
This name initially reminds us of the classic Hollywood actor, Rock Hudson, or contemporary actor Dwayne "The Rock" Johnson. We appreciate its meaning of 'rest.'
Samwise
For a mythical twist on the classic Samuel, consider this name that is primarily tied to the lovable companion of Frodo in The Lord of the Rings.
Wolfgang
Raise the coolest kiddo in school with this masculine German name meaning 'traveling wolf.' Consider 'Wolf' or 'Wolfie' for short.
More Unique Baby Boy Names
Briggs: English origin meaning 'dweller by the bridge.'
Burke: Old German and English meaning 'from the fortified settlement.'
Castiel: Hebrew origin meaning 'shield of God.'
Conrad: German origin meaning 'brave counsel.'
Dorian: Greek name meaning 'of Doris.'
Ferdinand: German origin meaning 'bold voyager.'
Linus: Greek name meaning 'flax.'
Stanley: British origin meaning 'stony field.'
Gender-Neutral Names
Collins
Similar to Colin and often seen as a surname is this charming moniker meaning 'holly.' This would make a great name for a little one born in the winter months when holly is used as a common Christmas decoration.
Greer
For a title with an extensive history, ponder on this snappy option. With Scottish origins, it has ties to the Byzantine Empire and holds the meaning of 'alert,' 'watchful,' and 'swift.'
Harlow
A name that exudes as much strength as Harlow is one we can get on board with. Meaning 'army hill,' a little one of this title is sure to have a confidence to be reckoned with. It also has ties to the distinguished American actress Jean Harlow.
Jagger
With other edgy names like Jameson making their way onto the charts, we thought this British name meaning 'carter' was a fun inclusion. A baby of this name is sure to have the moves just like the one and only Mick Jagger of The Rolling Stones.
Lucienne/Lucien
We simply can't get enough of this French name meaning 'light.' Whether used for a little boy or girl, the masculine version is just as lovely as the feminine.
Montana
There are two common references this name brings to mind: the mountainous U.S. state or Miley Cyrus's rockstar alter ego, Hannah. Whichever you prefer, this strong title has the appealing Latin meaning of 'mountain,' making it the perfect nature-inspired name for any little one.
Whether the color or the Military branch first comes to mind, this is a great gender-neutral baby name. Meaning a 'fleet of ships,' this moniker is a great option for anyone who appreciates a nautical reference.
Rylan
We've heard of Ryan, and we've heard of Raelynn, but some of us may have never heard of this unique variation of the two. With vague origins and meanings, you can choose your favorite. It references all things from 'island meadow' to 'little king.'
Shiloh
You may immediately think of the dog from the children's book when hearing this name—or of Brad Pitt and Angelina Jolie's first child together—but there's nothing wrong with that! We love this Hebrew title fitting for either a boy or a girl meaning 'tranquil.'
More Unique Gender-Neutral Names
Colson: Several origins meaning 'victory of the people.'
Gatlin: Old German origin meaning 'companion.'
Indu: Hindi origins meaning 'moon.'
Mercer: French roots meaning 'merchant.'
Palmer: Old English name meaning 'pilgrim.'
Sterling: Medieval and Old English name meaning 'little star.'
Woods: English, Scottish, and Irish surname meaning 'woods.'
Wilder: German origin meaning 'untamed.'
Zayd: Arabic name meaning 'growth' and 'abundance.'