Naming traditions vary across cultures, giving nods to everything from family trees to religious practices. And while we each find meaning and significance unique to us in the names we choose, there are undeniable trends that emerge. Each year, the Social Security Administration releases its most popular given names in the year prior. Looking around the playground, it should come as no surprise that names like Emma, Noah, Liam, and Olivia have reigned supreme for the better part of a decade.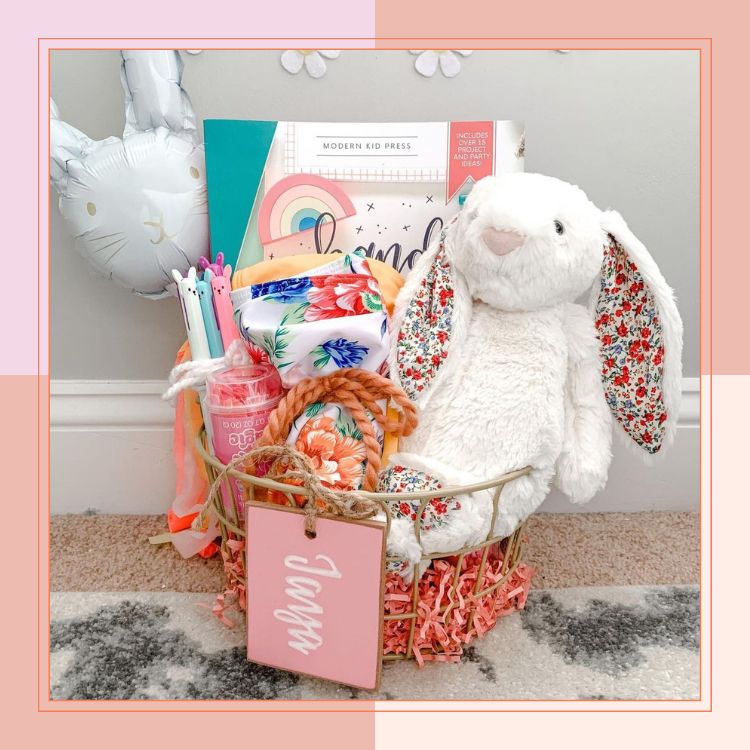 everything you need to get ready for the Easter Bunny's visit on April 9th! 🐰
And sure, these names have a certain allure, but if you're searching for a less popular alternative, beautiful options abound. Need inspiration for cool and unique baby names? We did some digging to unearth 37 of the sweetest, stand-out baby names that take their cue from the most recent popular picks.
If You Love Olivia…
Sylvia: Old-fashioned without feeling stuffy, Sylvia shares a similar syllable structure, making it a natural swap-in for this baby name favorite. A bonus for nature-lovers, the name emerged in Latin from the word for "forest."
Lydia: Consider Lydia the best-kept secret for good alternatives to Olivia. It evokes the same feminine feel, but with a special vintage flair.
Zari: A Persian name meaning 'golden,' Zari exudes warmth and sweetness—a fitting mix for any new bundle of joy.
Celia: Distinctive, memorable, and sophisticated, Celia makes for a sweet baby name that is bound to be memorable as your little one grows.
Also worth noting: Maeve, Ivy, Eve, Alice, and Aria 
If You Like Emma…
Gemma: Too obvious a choice to ignore, Gemma has always shared the beauty of Emma—without its widespread popularity here in the U.S. In Italian, the name, quite obviously, means 'precious stone.'
Aleema: Sharing the same feminine feel as Emma, Aleema is a beautiful choice that promises to grow with your little one throughout the years.
Eloise: Between the title character of the 1950s children's books, and everyone's favorite Bridgerton sister, Eloise has become a name synonymous with gutsiness and high-flying energy, (even if it does mean 'healthy' where it originated in France).
Liena: We love a name with a double meaning, and the lovely Liena delivers. With roots in both Chinese and German, Liena means "a beautiful woman" and "alive" in both languages respectively.
Also worth noting: Ella, Mayleen, Elise, Eliza, Ada, and Zahra
If You Like Liam…
Callum: Unlike the hugely popular Liam, Callum has never once hit the top US-given baby names. With a similar rhythm and a shared Irish origin, Callum is a fitting twist on this leading moniker.
Rai: If Liam's appeal for you is its ability to conjure images of strength and character, (its meaning is often cited as 'adorned with a gilded helmet'), then we suggest looking to Rai in its stead. Originating in Japan, Rai is a beautiful name that means "lightning," "thunder," and "trust."
Owen: When Liam soared to national popularity over the last decade, we're convinced Owen took up the quirky, hipster mantle it left behind.
Mahlik: A classic, simple name with Arabic roots, Mahlik shares the same soft vibe as its popular counterpart.
Also worth noting: Finn, Darius, Eliyah, Caleb, and Lian
If You Like Noah…
Jonah: Ready to be forever sold on the name Jonah? Picture Tom Hanks' adorable son in Sleepless in Seattle, in all his romance-loving, bowl-cut-sporting glory. Won over? We thought so.
Nathan: A Hebrew name that means "gift of god," Nathan has consistently made the top-100 baby names in the U.S. but has never cracked the top 10 like Noah.
Samuel: Is there anything cuter than a baby Sam? If Samuel, (or Sam), is your pick, your little one will share a name with some of the world's greats, like actor Samuel L. Jackson, playwright Samuel Beckett, and beloved hobbit, Samwise Gamgee.
Enlai: Every bit as darling as Noah, Enlai is a Chinese name that means 'gratitude'.
Also worth noting: Luca, Ayan, Caleb, Theo, and Eli