One subtle detail fans of the Bridgerton series may (or may not!) have noticed is the Bridgerton siblings are named in alphabetical order. The eldest starts the sequence with 'A'—Anthony—and as more siblings are born they follow suit. And while Lord and Lady Bridgerton don't quite make it to 'Z,' we're pretty impressed that they progressed all the way to 'H' with Hyacinth.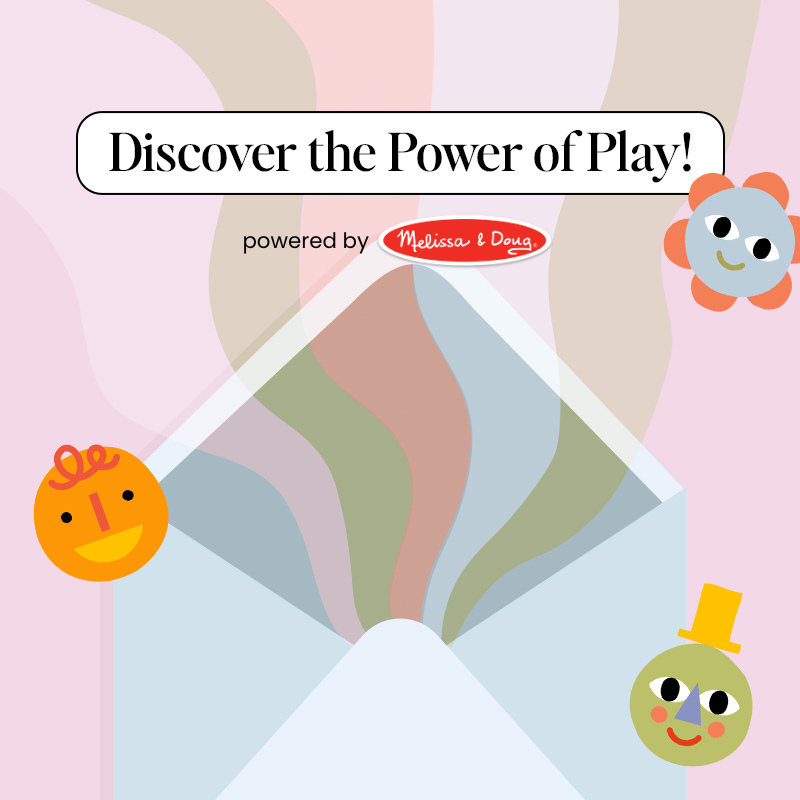 make the most out of every moment with your little one
Now if 'A' is also where you're starting your baby naming journey, you're in luck! Whether you want to follow the pattern of the Bridgerton family or just like names that start with the alphabet's first letter, we've put together a list of highly adorable baby names that start with 'A,' From today's popular baby name picks to more unique options, read on for over 80 of our favorite baby names that start with 'A'.
Adorable Baby Names That Start With 'A'
Baby Girl Names That Start With 'A'
Abigail
Like many names, this feminine option comes from Hebrew origins. Meaning, 'cause of joy,' we know a little one of this name will bring lots of joy to your life.
Adelaide
We can't think of a more precious name with a meaning that makes it even better. Originating from Germany, the name means 'noble kind.'
Addison
While this name of British origin literally means 'son of Adam,' it's not a requirement that their parent's name be Adam. Anyone can use this sweet name for their little one.
Adele
It's hard to hear this German name without attributing it to the talented pop singer. But if you want our opinion, we can't think of a single thing wrong with that.
Aaliyah/

Aliyah
Speaking of talented artists, this name was inspired by the hip-hop sensation of the same name. Help your little girl reach for the stars with this Hebrew name meaning 'to go up.'
Alessandra
This softened version of the name Alexandra derives from Italy. While it may have a gentle sound to it, it holds the fierce meaning of 'defender of mankind.'
Althea
You won't find a more 'wholesome' name on this list, as it holds the meaning in Greek. The now rare name was a more popular choice in the early 1900s, and if you ask us, it's ready for a revival.
Amelia
A recent favorite on the list of the most popular baby girl names, the root of Amelia is the Germanic word 'Amal,' which means 'work.' Any little one with this name is sure to grow to be hardworking.
Antoinette
There are few things lovelier than French baby names, like the name Antionette which means 'highly praiseworthy.' We know you'll be singing the praises of your little girl with this feminine name.
Aria
Just as appealing as French baby names are names of Italian origin, like Aria. This snappy name holds the meaning of 'song' or 'melody.'
Asha
Raise a little one with a vest for life with this Arabic name meaning 'alive and well.' In other translations, the name holds the meanings of 'happy,' 'life,' 'hope', and 'wish.' Asha is also the name of the latest Disney Princess set to debut in the movie Wish this November.
Astrid
This traditionally feminine name traces back to Scandinavian roots. With Old Norse origins, it means 'divinely beautiful,' perfect for a little one.
Aurora
For a little one as beautiful as the Northern Lights, consider this alluring title. From the Latin word meaning 'dawn,' a girl of this name is sure to always bring light to your life.
Ava
Sometimes keeping things short and sweet is exactly what you need. We love this name of Latin origin that means 'life.'
Ayla
This unique title can be traced back to both Hebrew and Turkish origins. Either way, we're left with lovely meanings of 'halo' or 'moonlight.'
More Baby Girl Names That Start With A
Ada

Adeline

Aisha

Albany

Alexandria

Alexis

Alice

Alyssa
Amanda

Amber

Andrea

Anna
Annabelle

Anne

Ariana

Ariel

Athena

Audrey
Baby Boy Names that Start With 'A'
Abel
Anyone looking for an 'A' name with highly biblical ties should consider Abel. Of Hebrew origin, the name means 'breath' and is seen in the Bible as Adam and Eve's son.
Ace
In a more technical sense, this name of Latin origin means 'one.' Fans of the TV show Gilmore Girls will also equate this to the cute nickname Logan gives to Rory.
Adler
Raise a little one always ready to take flight with this strong-sounding name of German origin meaning 'eagle.'
Adrian
Set a little boy up for success with this Greek name that means 'rich.' While we love this name for a little boy, it also makes a great gender-neutral option.
Aidan
Meaning 'little fire,' a little boy of this name is sure to grow up to be beautifully fierce. Make this name uniquely your own by changing up the spelling in a way that fits you best.
Alaric
Any fans of The Vampire Diaries will recognize this name as the complex but noble character. A strong option for little ones, the name of German origin means 'all-powerful ruler.'
Ali
Because we know you will always hold your little one in high regard, gift them this Arabic name meaning 'supreme' or 'exalted.'
Andre
Though this name has several different origins, they all embody strength. It ties both to French and Portuguese meaning 'man' and 'warrior.'
Anthony
We can think of this as the name that started it all in Bridgerton. The firstborn son holds the title of Latin origin meaning 'priceless one.'
Archie
If you prefer to draw inspiration from real-life royalty, consider this name that Prince Harry and Meghan Markle used for their son. Plus, we love that the German title means 'brave.'
Arlow/Arlo
We're not sure a more adorable baby boy name exists. It has Spanish origins and refers to the 'barberry tree.' Disney/Pixar fans will regonize this sweet-sounding name as the lead character in the 2015 movie The Good Dinosaur.
Arthur
This moniker always reminds us of the noble King Arthur. Dating back to the Middle Ages, the name is said to hold the meaning of 'bear' or 'strong man.' Kids who grew up in the '90s may also associate the name with the likable aardvark from the popular PBS Kids show.
Asher
Another highly biblical name is this title with Hebrew origins meaning 'happy' and 'blessed.' What more could we want for our little ones?
Atticus
Literary fans will likely always equate this to the noble and just character of Harper Lee's To Kill a Mockingbird. In a literal sense, it translates to 'from Attica,' referring to the region of Athens.
Axel
Of Icelandic origin, this highly masculine name has a surprisingly soft meaning of 'father of peace.' The name is often associated with Guns N' Roses' lead vocalist Axl Rose.
More Baby Boy Names that Start With A
Aaron
Abraham
Achilles
Adam
Adriel
Alanso
Alexander
Alvin
Amir
Andrew
Apollo
Ari
Armani
Arnold
Aziel
Gender-Neutral Names that Start with 'A'
Aries
For a highly unique gender-neutral option, consider this powerful title. When we hear this name, we're reminded of the astrological sign that embodies an energetic and ambitious person. It also holds the meaning of 'ram' and is associated with the Roman god of war.
Anderson
While this name is often seen as a surname, we happen to hold great affection for it as a first name as well. Meaning, 'son of Andrew,' the name ties back to both Scandinavian and Greek origins.
Angel
Because your little one is sure to be as sweet as an angel, you may want to consider this gender-neutral option. While it, of course, makes us picture things like guardian angels, it also means 'messenger' in Greek.
Anniston
When we hear this name, we can't help but think about the beloved actress Jennifer Anniston. But who's complaining about that? We love that it's highly unique and holds the meaning of 'Ann's town.'
Arley
This lovely baby name is as unique as it is alluring. With British origins meaning 'hare meadow,' it leaves us picturing springtime, making this a perfect option for little ones born during the months after winter.
Aster
A sweet celestial name, Aster, comes from the Greek word for star, "asteri." Aster is also the name of the star-like flower—which is the birth month flower of September—so it's perfect for babies born in fall.
Aspen
Outdoor enthusiasts may consider this name that reminds us of the beautiful Colorado city. It also references the type of tree, making this a highly nature-inspired baby name.
Atlas
Raise a little explorer with this name that shares the title of a book of maps. With Greek origins, it also means 'to carry.' Colleen Hoover fans will recognize the name as a key character from her popular books, It Ends With Us and It Starts With Us.
Auburn
Get inspired by Taylor Swift's Red album with this name that means 'reddish brown.' Hearing it also leaves us picturing the colorful days of autumn, making this another fitting title for little ones born in the fall.
Austin
We've seen this name primarily used for boys, but in recent years it's made a name for itself among little girls as well. The name reminds me of many things, from the Texas state capital to the works of celebrated author Jane Austen. In Latin it holds the meaning of 'great' and 'majestic.'
Avery
For an option on the whimsical side, consider this name of French and English origin meaning 'ruler of elves.' It's held steady popularity for both genders since the early 1900s, but in the last few decades has been a more common choice for little girls.
More Gender-Neutral 'A' Baby Names
Afton

Andi

Arbor

Arizona

Arian

Ashton

August