Naming traditions vary across cultures, giving nods to everything from family trees to religious practices. And while we each find meaning and significance unique to us in the baby names we choose, there are undeniable trends that emerge.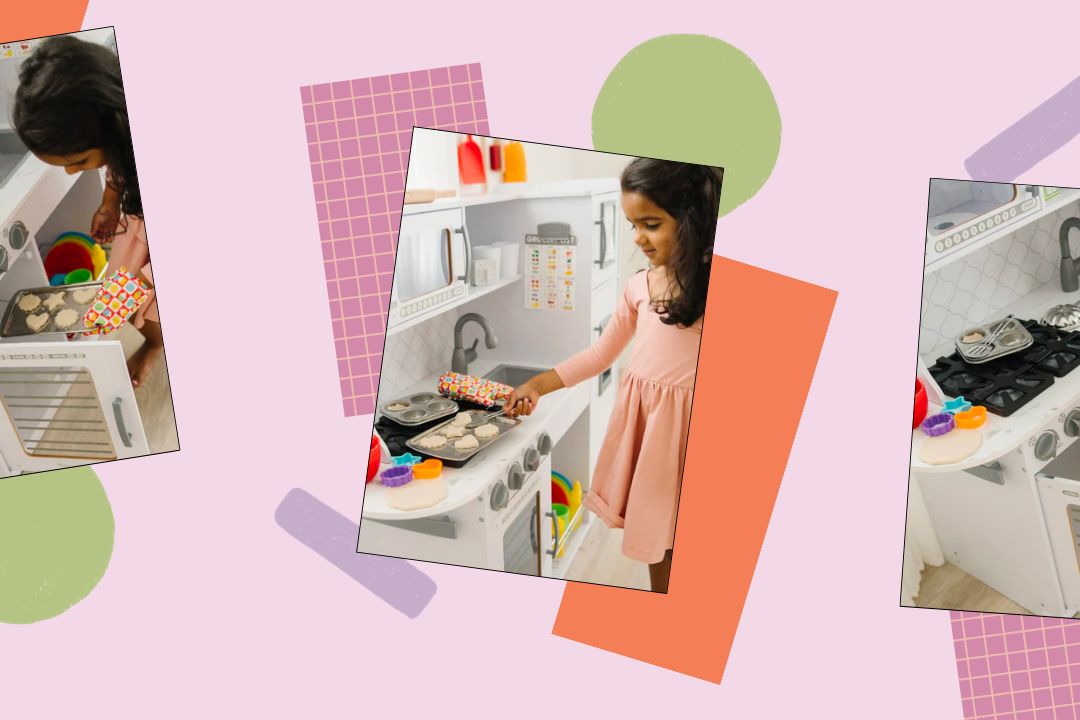 Each year, the Social Security Administration releases a list of the most popular baby names from the year prior. Looking around the playground, it should come as no surprise that names like Olivia, Emma, Charlotte, Amelia, and Ava for girls and Liam, Noah, Oliver, James, and Elijah for boys have reigned supreme for the better part of a decade.
And sure, these names have a certain allure, but if you're searching for a less popular alternative to give your little one, beautiful options abound. Need inspiration? We did some digging to unearth 50+ of the sweetest, stand-out baby names that take their cue from the most recent popular picks.
Alternatives to Popular Baby Names for Girls
If You Like Olivia…
Sylvia: Old-fashioned without feeling stuffy, Sylvia shares a similar syllable structure, making it a natural swap-in for this baby name favorite. A bonus for nature-lovers, the name emerged in Latin from the word for "forest."
Lydia: Consider Lydia the best-kept secret for good alternatives to Olivia. It evokes the same feminine feel, but with a special vintage flair.
Celia: Distinctive, memorable, and sophisticated, Celia makes for a sweet baby name that is bound to be memorable as your little one grows.
Olive: Olive is, of course, pretty close to Olivia but far less common, which we love. It's a feminine name often associated with the symbolism of an olive tree or an olive branch.
Hazel: Another name with a nature-themed origin, Hazel is derived from the English word hazel, which refers to the hazelnut tree. Like Olivia, it's an adorably trendy name but this one has the added bonus of being a bit more unique.
Also worth noting: Maeve, Ivy, Eve, Alice, and Aria
If You Like Emma…
Gemma: Too obvious a choice to ignore, Gemma has always shared the beauty of Emma—without its widespread popularity here in the U.S. In Italian, the name, quite obviously, means "precious stone."
Eloise: Between the title character of the 1950s children's books, and everyone's favorite Bridgerton sister, Eloise has become a name synonymous with gutsiness and high-flying energy (even if it does mean "healthy" where it originated in France).
Lena: A similarly short and sweet name like Emma, Lena is of Persian origin and means "ray of light."
Esme: We love a name with a double meaning and Esme offers just that. The French moniker means both "beloved" and "esteemed."
Aleema: Sharing the same feminine feel as Emma, Aleema is a beautiful choice that promises to grow with your little one throughout the years.
Also worth noting: Ella, Elise, Eliza, Emmy, and Zahra
If You Like Charlotte…
Scarlett: The name Scarlett is most phonetically similar to the name Charlotte and like Charlotte's cute nickname "Lottie," Scarletts can go by "Lettie" for short.
Eleanor: Eleanor is of Greek and French origins and means "light-hearted." It has a vintage flair like Charlotte, which we love.
Caroline: Caroline is another classically feminine name that means "free woman." Similarly, Charlotte means "free man."
Margot: The French moniker Margot means "pearl" and is elegant and timeless just like its counterpart Charlotte.
Beatrice: Like Charlotte, the name Beatrice has royal ties. Plus, the name's special meaning—"she who brings happiness"—is so sweet for the newest member of any family.
Also worth noting: Harriet, Margaret, Victoria, Josephine, and Collette
If You Like Amelia…
Camille: The name Amelia means "industrious" and "hardworking" and Camille—which means "young ceremonial attendant" has similar connotations of service and dedication.
Amina: This name of Arabic origin means "honest" and "faithful" and shares several of the same letters as Amelia.
Matilda: Matilda has a similar retro feel as Amelia and both names have playful matching nicknames—Millie and Tilly, respectively.
Delia: Delia has a similar "elia" ending as Amelia, making this an oh-so-cute alternative to consider for your little girl.
Lucy: The names Amelia and Lucy were both uber popular during the early 1900s (think 1920s to 1940s) and we love that they're both making major comebacks today.
Also worth noting: Minnie, Nora, Violet, Grace, and Clara
If You Like Ava…
Ada: The name Ada means "noble" and the short and sweet moniker is just one letter off from Ava.
Mia: Similar in length, Mia is a great style match for Ava and has similarly risen in the ranks of popularity over the last few years.
Avery: If you like Ava, you might also like the adorably gender-neutral name Avery. Both names have nature-themed meanings with Avery meaning "ruler of the elves" and Ava meaning "birdlike."
Stella: Stella is the perfect name for your family's newest shining star—it quite literally means "star"—and it's a great vintage alternative to Ava.
Lola: Lola is a name of Spanish origin that has been rising in popularity over the past few years. Ava and Lola both have celebrity baby name ties with Reese Witherspoon and Hugh Jackman having daughters named Ava and Kelly Ripa and Chris Rock being parents to Lolas.
Also worth noting: Evelyn, Ida, Greer, Delilah, and Savannah
Alternatives to Popular Baby Names for Boys
If You Like Liam…
Callum: Unlike the hugely popular Liam, Callum has never once hit the top U.S.-given baby names. With a similar rhythm and a shared Irish origin, Callum is a fitting twist on this leading moniker.
Owen: When Liam soared to national popularity over the last decade, we're convinced Owen took up the quirky, hipster mantle it left behind.
Logan: Like Liam, Logan is another name that originated in the UK—Liam is Irish and Logan is Scottish—and both monikers have been rising in popularity since the mid-1970s.
Levi: Not only are Levi and Liam both four letters, but their meanings nicely coordinate with Liam meaning "protector" and Levi meaning "united."
Ronan: Ronan—which means "little seal"—and Liam are both strong Irish names that any newborn baby would be proud to carry.
Also worth noting: Finn, Leo, Emmett, Lincoln, and Rian
If You Like Noah…
Jonah: Ready to be forever sold on the name Jonah? Picture Tom Hanks' adorable son in Sleepless in Seattle, in all his romance-loving, bowl-cut-sporting glory. Won over? We thought so.
Nathan: A Hebrew name that means "gift of God," Nathan has consistently made the Top 100 baby names in the U.S. but has never cracked the Top 10 like Noah.
Samuel: Is there anything cuter than a baby Sam? If Samuel, (or Sam), is your pick, your little one will share a name with some of the world's greats, like actor Samuel L. Jackson, playwright Samuel Beckett, and beloved hobbit, Samwise Gamgee.
Nolan: Nolan is phonetically similar to Noah, making it a great alternative with the added bonus of being less popular.
Miles: Though it's not as trendy as Noah, Miles is another classic boy name that has been rising in popularity—it was ranked 55th in 2022!
Also worth noting: Luca, Caleb, Theo, Eli, and Max
If You Like Oliver…
Julian: Similar to Oliver, the name Julian has been used for centuries and has the sweet meaning "youthful."
Oscar: Another great 'O' name, Oscar is rooted in Irish culture and folklore and means "champion warrior."
Archie: The name Archie skyrocketed in popularity in 2019 after Prince Harry and Meghan Markle gave their son the moniker and it's been rising in the ranks ever since. We love that it's similarly classic to Oliver, but with a modern twist.
Sebastian: Both Sebastian and Oliver have cool nicknames with the often-used "Bash" and oh-so-cute "Ollie," respectively.
Miller: Both names have matching "er" endings and though Miller is far less common that Oliver, we can totally see it becoming a popular choice for little boys.
Also worth noting: Silas, Arthur, Louis, River, and Otis
If You Like James…
Jack: Both James and Jack have strong masculine origins and old fashioned ties, which we love. Many parents use Jack as a nickname for Jackson or John, but we love it on its own, too.
George: In 1900, the names James and George were ranked #3 and #4, respectively, making both choices vintage and classic.
Brooks: Brooks is less common but similarly preppy to James making this a great option for your little one. We also love that it means "small stream."
Hayes: Hayes has the same phonetic vibe as James with their matching "es" endings. Both have also been common surnames over time.
William: William is another Top 10 name—it was ranked #6 in 2022—and is similar to James because it's sophisticated and timeless.
Also worth noting: Bennett, Thomas, Henry, Alexander, and Hugh
If You Like Elijah…
Isaac: Both names are of Hebrew origin and though Isaac was most popular in 2013, it's still in the Top 50 most popular boy names and a great alternative to Elijah.
Gideon: Gideon is also of Hebrew origin and means "great warrior." Gideon and Elijah are stylistically compatible because both are cool names with vintage ties.
Jude: Jude and Elijah both peaked in popularity in 2021 making them great counterparts. Plus, Jude means "praised" which is adorable to bestow on any little guy.
Ezra: Ezra and Elijah are both of Hebrew origin and have matching religious meanings; Ezra means "God helps" while Elijah means "the Lord is my God."
Xavier: Xavier is currently #100 on the list of Top 100 baby boy names of 2022 and is a solid alternative to Elijah because they're both modern monikers with deep histories.
Also worth noting: Elias, Abel, Micah, Isaiah, and Elliot