Choosing a baby name may be a daunting task, but it's not for lack of inspiration. From books and movies to television shows, there are plenty of likable characters sporting some of the most beautiful, timeless, or otherwise unforgettable names around.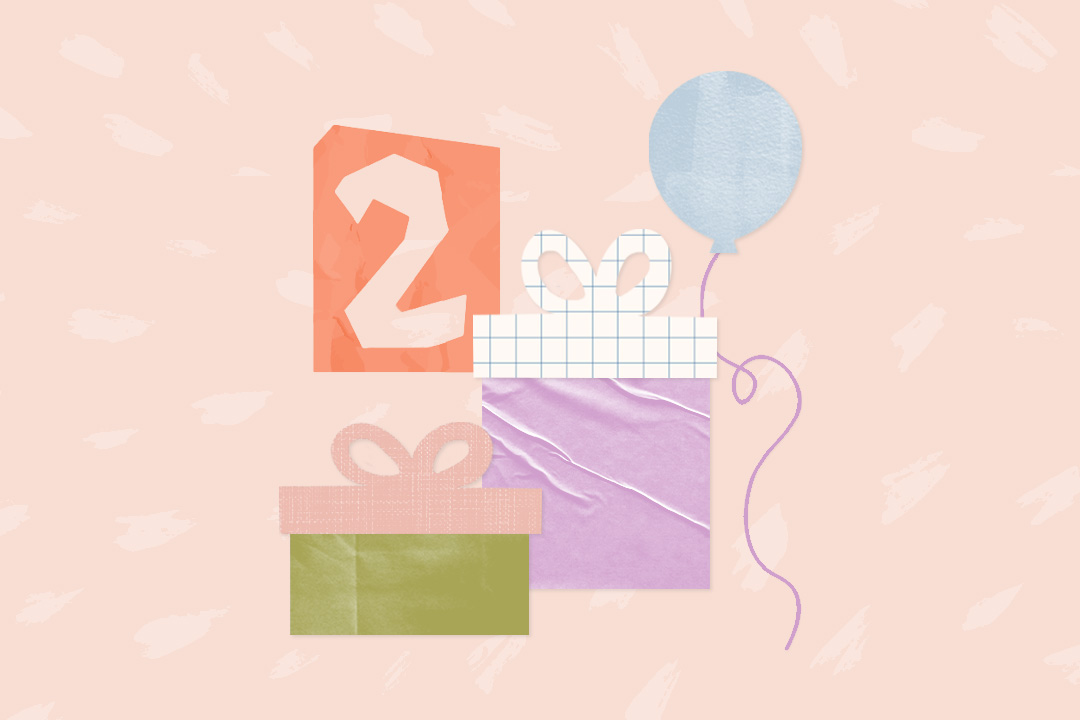 a LO in your life will love these! 🎁
If we know one thing for sure, it's that even the connections we forge with fictional characters have meaning. After all, when life gets overwhelming, we often turn to the fabricated lives we see on TV to carry us through those uncertain times and give ourselves a mental break.
Stories are like that. Whether they come through a page or a screen, they have power to connect, soothe, and sustain us. And, in the end, the fictional faces we meet along the way can feel less like make-believe people and more like friends. So is it all that surprising that we would turn to the TV for baby name inspiration?
If you're building a baby name list, take a a cue from some of the television characters—both new and old—we've been loving lately. From Bridgerton and Emily in Paris to The Gilded Age and The Marvelous Mrs. Maisel and more, here are the best baby girl and baby boy names inspired by TV shows.
Baby Girl Names Inspired By TV Shows
Annie
Each time we turn on Shrill, we're immediately enchanted by Annie, the show's unapologetic, floundering heroine played by Aidy Bryant.
Beck
While You has brought us a lot of female name inspiration like Love, Peach, and Ellie, Beck, the object of Joe's obsession in Season 1, is our favorite. This gender-neutral name is as strong as it is sweet.
Cameron
A brilliant young computer programmer in Halt and Catch Fire, Cameron may have had an attitude problem, but she was cool and we loved her for it. Of course, Cameron also works as a gender-neutral baby name pick.
Camille
OK, OK, not everyone loves Emily in Paris, but the setting, fashion, and handsome French men at least attempted to make up for all it lacked. Consider the sophisticated name Camille, a friend of Emily's, the cherry on top.
Daisy
We've loved this name since The Great Gatsby days, but are even more excited for it to make a comeback with the new show Daisy Jones and the Six hitting our TV screens this year.
Elsa
Some of the bravest ladies in pop culture are named Elsa, and one of our favorites is a founding member of the Yellowstone Dutton clan who fearlessly paves the way for her family in 1883.
Harper
We're firm believers that Aubrey Plaza can do no wrong, and we were especially captivated by her role as Harper in White Lotus Season 2.
Inej
Stealthy, agile, and basically unflappable, Inej Ghafa is a soft-spoken spy in Netflix's Shadow and Bone.
Kiara
Inspire a young treasure hunter who isn't afraid to do what's right by naming her after one of the most daring female characters on Outer Banks.
Leighton
We can't think of a more fierce female to name your little girl after than Leighton from The Sex Lives of College Girls. If she grows to be anything like her namesake, she'll be bold and unapologetic.
Liza
Sure, the plot of Darren Starr's Younger is as unbelievable as Carrie Bradshaw affording that SATC apartment, but you have to admit the show is pure fun. Liza Miller, the brilliant book-lover with a big heart, may inspire a new generation of little Lizas.
Mabel
Maybe it's her coats, or the sass that Selena Gomez brings, but this Only Murders in the Building-inspired name is a lovely nod to vintage names. Mabel means "lovable"—you can't get cuter than that.
Marian
Looking for a nod to The Gilded Age? The show's protagonist, Marian Brooks, serves as great inspo for a classic baby name. Besides you can't go wrong with a name that means "the precious one" for your precious bundle.
Maya
Pen15's Maya Ishii-Peters may send us into fits of uncontrollable cringing, but we can't help rooting for her all the same. Fiercely loyal to her BFF and lovable to the core, Maya offers a quirky twist on this darling name.
Miriam
The Marvelous Mrs. Maisel brought us enviable retro fashion, wit and charm galore, and one of the sweetest old-fashioned names we're thrilled to see resurface: Miriam. Plus, "Midge" is the cutest nickname!
Orla
This endearing girl's name is as offbeat and adorable as its namesake character in the Irish comedy Derry Girls.
Penelope
Why not take the name of Lady Whistledown herself? Penelope is an adorably trending name that means "weaver" and gives a nod to one of our favorite—and most crucial—Bridgerton characters.
Saira
She's the fierce lead guitarist of the Muslim punk band Lady Parts in the hilarious and lovable British sitcom We Are Lady Parts.
Sophie
This name has been beloved for centuries, but our appreciation for it grew when we saw Hilary Duff's character carry the name with humor and intrigue in the new How I Met Your Mother spin-off, How I Met Your Father.
Zoey
The polished and put-together eldest daughter on Black-ish, and the lead character's namesake on Zoey's Extraordinary Playlist, Zoey remains a popular pick for baby names year after year.
Baby Boy Names Inspired By TV Shows
Anthony
Season 2 of Bridgerton is all about the family's firstborn son. We predict that due to the popularity of the Viscount, we'll continue to see this classic Latin name that means "priceless one."
Crosby
Consider this a throwback entry, calling on the network dramedy Parenthood. Crosby was the youngest Braverman sibling, a one-time screw up turned pretty likable guy.
Daemon
While many of the names from House of the Dragon are quite out there, Daemon is a beloved name that simply never gets old. We love the creative spelling on this one, too! He may rightfully have enemies, but he has a great name, nonetheless.
Diego
This Umbrella Academy character may be bullheaded and impulsive, but he's loyal to his family and committed to the cause.
Dutton
Strong names never go out of style, and it doesn't get much stronger than the surname of the focal family in Yellowstone. In June 2021, celebrity couple Chris and Lauren Lane named their firstborn son Dutton after the show, and we've been loving it ever since.
Earnest
This strong, classical name was brought back to life by one of the main characters in Atlanta, and we for one, are sure glad it was!
Jamie
There are plenty of worthy characters named Jamie on the small screen, but Claire's love interest in Outlander shines above them all.
Jesper
On the hunt for a unique name? Consider Jesper, the slick sharpshooter from Shadow and Bone.
Johnny
Say what you will about Johnny Rose of Schitt's Creek fame, but beneath all that awkwardness lies the heart of a truly good man. What more could you ask of a namesake?
Lee
Lee is the infinitely-likable cowboy-esque character Lin Manuel-Miranda plays in His Dark Materials.
Luke
The 2016 Marvel TV show Luke Cage may have faced the chopping block after two seasons, but its steely, good-natured character can live on through your little one.
Michael
What's not to love about this classic name, made all the more lovable by Ted Danson's supernatural character on The Good Place? (Plus, The Office fans know and love it, too!)
Otis
Channel this sensitive and open-minded character from Sex Education with a name that also means "wealth."
Paxton
Paxton is a name as dreamy as his character in Never Have I Ever. Paxton actually works as both a boy or girl name and means "peaceful town."
Rip
Very little explanation is needed for this one to Yellowstone fans. It's a very particular case of "IYKYK." But if you need further convincing, Rip actually means "strength."
Sam
This sweet name is as charming and affable as its Marvel namesake, Sam Wilson, otherwise known as The Falcon. Tender-hearted and loyal, The Falcon and the Winter Soldier hero lends this name nothing but good vibes.
Simon
There's no denying the dashing Duke of Hastings, the rakish Simon Basset, nudged this vintage name back into the public eye after Bridgerton Season 1.
Ted
If we've learned anything over the years it's that Teds on TV tend to be very lovable, especially the main character of Ted Lasso. This name is a great option for your little one and can be shortened from the classic name Theodore.
Walker
Walker has been associated with strength, honor, and integrity from the Chuck Norris days of Walker, Texas Ranger. In recent years, the show has been reimagined as Walker with the same bold character.
Xavier
Coming from the misunderstood love interest in Wednesday, this masculine name has Arabic origins meaning "bright."