It's no surprise that vintage baby names have been making a revival in recent years. Just looking at the top baby names of 2022 we see names like Eleanor and Evelyn that first topped the charts in the early 1900s. There's just something about a classic name that never goes out of style, so it's no wonder people keep going back to them time and time again. Beyond that, there simply isn't anything cuter than a tiny baby with a name that we often associate with an older person like a grandmother or grandfather.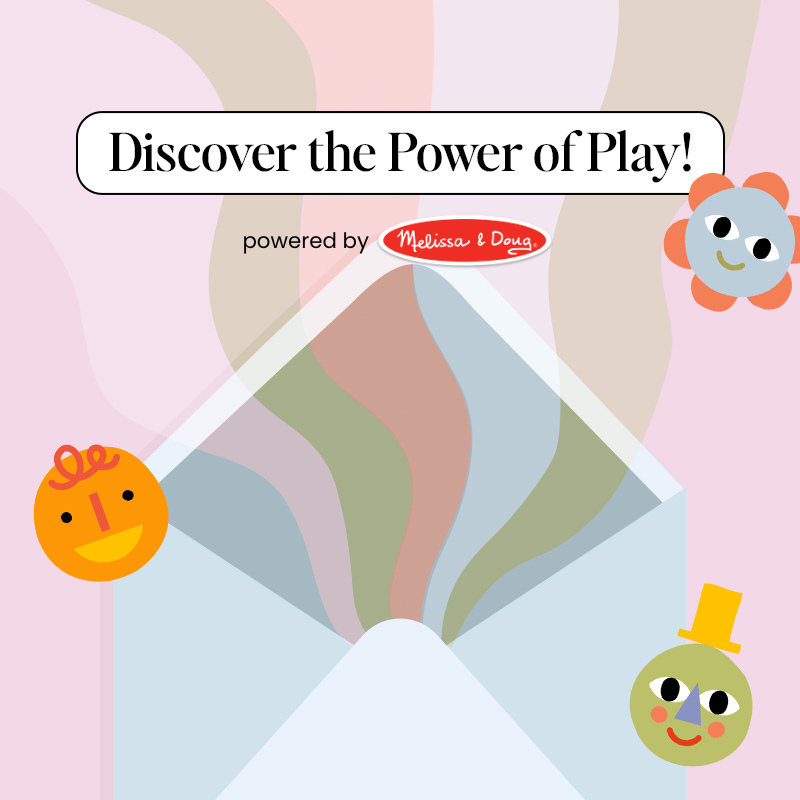 make the most out of every moment with your little one
If you've spent any amount of time on social media in the last year, you've likely come across the coastal grandmother trend or one of its derivatives (e.g. coastal cowgirl). The soft, luxurious, and understated elements have made their way into many aspects of our lives. And, truthfully, we just couldn't help ourselves when it came to drawing baby name inspiration from the trend.
What we love most about coastal grandma baby names is that while they are ideated from a trend, these names are timeless. Most of them hit their peak popularity in the 1930s, '40s, and '50s, while others were selected from our favorite films either from or set in those decades, or 'coastal grandma' movies themselves. Whether the trend has been calling out to you like a siren song, or you're simply curious, read on for 50+ of our favorite coastal grandma baby names.
Coastal Grandmother Trend Explained
The trend got its sea legs back in the summer of 2022 when TikToker Lex Nicoleta coined the term. Since then, we've seen it make its way into avenues like fashion, home decor, and more. But what exactly is the aesthetic and why is there such a craze for it? In a seashell, the trend references Nancy Meyers movies, namely Something's Gotta Give, where we see older women who exude affluent coastal living and understated class.
In the fashion world, the trend encompasses neutral basics like linen pants, button-down shirts, striped sweaters, straw hats, and elegant but simple jewelry. It, naturally, takes a subtle nautical turn in the home decor realm with all things New England aesthetics.
Whether the trend is your style or not, there's something we can all take away from the aesthetic. It can serve as a reminder to slow down and enjoy the simple things in life, like a sunset walk on the beach. Plus, trends this comfortable don't come around every day, so we're all aboard through and through.
Our Favorite Coastal Grandma Baby Names
Alice
No surprise here, this feminine title was a highly popular choice in the first half of the 20th century. Like many classics, the German name meaning 'noble' has started making a comeback in the last 10 years.
Anita
It's only fitting that we include this name meaning 'graceful' on our list of coastal grandma baby names.
Bobbie
Often seen as a nickname for longer titles like Roberta or Barbara, we happen to think this would make an adorable name of its own. With steady popularity throughout the 1930s, this is without a doubt a name fit for a little one born to live a quiet life by the sea.
Beatrice
In the top 100 baby names from the late 1800s to the mid-1930s, we have to believe Beatrice is set for a revival any year now. With the meaning of 'she who brings happiness' in Latin, this is the perfect option for a little bundle of joy.
Beverly
One of the best parts about this name is that is automatically associated with the adorable nickname Bev. This sweet name also comes with a water-themed meaning—"dweller near the beaver stream".
Betty
Not only is this a Taylor Swift-inspired baby name, but it's also fitting for this list since it was a wildly popular choice for little girls born in the 1930s and beyond.
Birdie
Birdie was in the top 1,000 baby names in the first half of the 20th century and didn't fly its way back onto the charts until 2021.
Blanche
It doesn't get much more 'grandma name' than Blanche, and we can't get enough of it! We've seen this French name meaning 'pure' in plenty of pop culture pieces. The first to come to mind is, of course, the spunky Blanche Devereaux of The Golden Girls. Plus, we can't help but think of the goofy secretary at Rydell High in the Grease films.
Bunny
Fans of Sex and the City will recognize this name as Charlotte York's first mother-in-law. Though the character certainly showed her affluence in a more obvious manner, the sweet name is fitting for the quieter coastal lifestyle as well.
Clara
With this name being a familiar choice from the 2010s to today, you may not know that it reached peak popularity back in the early 1900s. Perhaps better seen as a coastal great-grandma name, the Latin title means 'bright' and 'famous.'
Cookie
Much like Bunny and Birdie, there's a place for sweet names such as this on any grandmother-centric baby names list. Because Grandma is probably known for her famous cookies, this is an affectionate moniker to consider passing on to a little one. Plus, in the 1940s, this was slang used to describe a pretty girl.
Diane/Diana
Among the top 20 baby girl name choices from 1946 to 1959, this name exudes elegance with the meaning of 'divine.' Plus, it's the namesake of the original coastal grandma, Diane Keaton in the movie Something's Gotta Give.
Doris
Holding a place within the top 10 baby names for girls for a whole decade between the 1920s and 1930s, Doris has not yet seen the revival we think it deserves. With mythical and coastal ties, it means 'gift from the sea,' perfect for a coastal granddaughter.
Dot/Dottie/Dorothy
One rewatch of A League of Their Own, set in the 1940s, will leave you feeling both nostalgic and empowered. The main character holds this name meaning 'gift from God.' We're, of course, also reminded of Bea Arthur's character in The Golden Girls and the Yellow Brick Road and the main character of The Wizard of Oz.
Edith
Ediths are born for prosperity, as their name of British origin means 'riches' and 'blessed.' It remained as a steadily popular choice early on in the previous century and is slowly coasting its way back up on the charts.
Eleanor
Much like a lighthouse on the coast, Eleanor means 'shining light'. This vintage baby name has reached new horizons in popularity in recent years. What's even better is that some great nicknames can come from this title, such as Ellie and Nora.
Elsie
If one thing's for sure about quintessential coastal grandma names, it's that pet names will always come up. This may just be one of our favorites, which often comes from longer titles like Elizabeth.
Esther
If we can channel both Taylor Swift and a coastal grandma into one baby name, we're on board every time. This option exudes quiet sophistication, but holds the bright and bold meaning of 'star.'
Etta
If the sound of this name instantly has you thinking of the celebrated American singer, Etta James, you're not alone. She reigned supreme in the genres of gospel, jazz, blues, and more in the 1960s. We love the name on its own or as a shortened version of a sophisticated title like Henrietta or Jamesetta.
Eva
We can't think of a name lovelier than Eva, making it no surprise that it's been a popular choice for over a century. Of Hebrew origin, it holds the meaning of 'life.'
Evelyn
Fitting for a list of coastal grandma baby names is this timeless moniker meaning 'island.' As sweet as this name is, we're not surprised to see it ranked in the top 10 most popular baby names of today.
Faye
We happen to think this snappy name is just peachy keen! While more woodsy in nature as the name holds the meaning of 'fairy,' any nature-inspired name goes well with life on the coast.
Florence
Coastal grandmas have life figured out. Slow mornings, relaxing days on the beach, and all the seafood you could want. That's why this name, meaning 'flourishing' and 'prosperous' fits perfectly on our list of coastal grandma baby names.
Frances/Frankie
There's nothing quite like the freedom of the open sea. So, fittingly, this moniker holding the meaning of 'free man' had to make our list. Plus, any fans of Grace and Frankie will equate this to one of the two main characters.
Gertrude
We just know anyone named Gertrude enjoys romcom movies and long walks on the beach. With German origins, the name means 'strength.'
Gloria
Fit for a young dolly, this girl's name of Latin origin means 'glory.' Some of us may affectionately remember the character Gloria Stivic from All in the Family or stepgrandmother Gloria Delgado-Pritchett in Modern Family.
Grace
Whether the name Grace instantly reminds us of old Hollywood or Jane Fonda's character on Grace and Frankie, the name has always held a place in America's heart and on the charts. We love the different variations the name can take, such as Gracelyn and Gracie.
Hazel
This name is just something else, isn't it? At least that's what everyone thought in the first half of the 20th century. We've seen a revival of the name referring to both the hazelnut tree and the color in the past decade.
Henrietta
Little ones with this moniker are sure to grow up to live prosperous lives as it holds the meaning of 'estate owner.'
Ingrid
We must venture overseas to find the origin of this title. From Old Norse, the name refers to the god, Ing, of peace and prosperity. What more could you want for your little one?
Jane
While often used as a middle name, Jane can stand on her own with the meaning 'God is gracious'. The name was most popular in the 1940s, and people have been thinking it's the bee's knee's ever since!
Jeanette
This title holds the same meaning as Jane and held a place on the charts from 1900 to the early 2000s.
Josephine
Meaning "God will increase," a little one with this charming name will surely grow up well. While Josephine took a dip in usage in the 1970s and '80s, it has had steady popularity before and after. Plus, any of the nicknames for Josephine can stand on their own, like Joe, Josie, or Sephine.
Kay
Now we're cookin' with gas! The name meaning 'pure' was a highly popular choice for little ladies born in the 1950s.
Lillian
Referring to the flower, the lily symbolizes peace, passion, and joy—all things synonymous with life by the sea.
Louise
While we haven't seen this name meaning 'famous warrior' make a revival quite yet after topping the charts in the early 1900s, the coastal grandma aesthetic may just be the hoist it needs.
Lucille
Many of our own grandmas grew up enjoying the one-of-a-kind comedian Lucille Ball. It's no surprise the name meaning 'light' is coming aboard the charts once again.
Mabel
Because your little coastal grandma in training is sure to be highly 'lovable,' it's only fitting to gift her with a name of that meaning.
Margaret
Meaning 'pearl,' a little one with this title is sure to be as coveted as the most precious gem of the ocean.
Marian
For a name as complex as the sea itself, consider Marian. It holds a myriad of meanings from 'beloved,' to 'rebellious.'
Matilda/Tillie
Fit for a little girl ready to cast away on any adventure she chooses is this German name meaning 'mighty in battle.' We're, of course, also reminded of the magical story of the extraordinary little girl in Matilda.
Maude
Similarly is this variant of Matilda. It was a popular name choice for little girls in the first half of the 1900s but has since fallen off the charts. Perhaps it's time for a comeback with a push from Euphoria star, actress Maude Apatow.
Maxine
It will be anchors aweigh when you bring a little one home. With this name meaning 'greatest,' she'll always know how cherished she is.
Midge
Short for Margaret, this name also refers to the precious gemstone that is the pearl. This moniker could make a comeback with recent pop culture references like Barbie's friend Midge in the Barbie movie.
Miriam
Meaning "wished-for child," fans of The Marvelous Mrs. Maisel, set in the late 1950s and early 1960s, will recognize Miriam as the name of Rachel Brosnahan's main character.
Nellie
This playful title can bring visions of clear skies on the horizon with the meaning of 'sunray.' It was a beloved option for little girls throughout the beginning of the last century and recently hit the charts again in 2019.
Pearl
Little ones with this title will always remember how valuable they are, just like the gemstone found in the sea. This is also a great option for baby girls born in June, as the pearl is the birthstone of the month.
Peggy
Another derivative of Margaret is this snappy version holding the same meaning of 'pearl.' Walking down a crowded street in the 1930s you may have run into several Peggys along the way.
Rose
Upon hearing this name we're reminded of the elegant flower. A timeless name through and through, it's been a popular option for little girls for more than a century. Plus, we're reminded of The Golden Girls character portrayed by the lovable Betty White. If using it as a first name isn't suitable, it also makes for a great middle name.
Rosemary
This Latin name had to be included on our list as it means 'dew of the sea.' It also was a highly popular choice for little girls in the 1940s, perhaps inspired by American singer and actress Rosemary Clooney.
Ruby
The 'deep red precious stone' can not only be reminiscent of the depth of the ocean but it's been a favorable choice for centuries. Talk about timeless!
Sally
A name suitable for a little 'princess' is this common choice for girls in the '30s and '40s. This also happens to remind us of one of our favorite Steel Magnolias, M'Lynn, played by Sally Fields.
Sophia
For a name nearly as old as the sea itself, consider this one that dates back to the Middle Ages. With the meaning of 'wisdom,' it exudes sophistication, just like one of our favorites from The Golden Girls, and is a beautiful name for a little girl.
Trix
A little girl with this name will be ready to set sail with this shortened version of the Spanish name Beatrix meaning 'voyager.' Fans of Gilmore Girls will also equate this to the pet name of Lorelai Gilmore's grandmother, or, the bane of Emily's existence.
Vera
A coveted choice in the early 1900s, this name meaning 'faith' has made quite the comeback in recent years.
Vivian
A little girl as 'lively' as the ocean will wear this Latin name perfectly. In recent years, it's become as popular as it was back in the '20s, '30s, and '40s.