I'll just say it: I am absolutely horrible at packing. I'm a chronic over-packer, and I usually end up wearing only about 50-60 percent of the things that I bring on a trip. When it comes to a beach vacation, I'm especially bad because I convince myself that I need at least eight swimsuit options for a long weekend.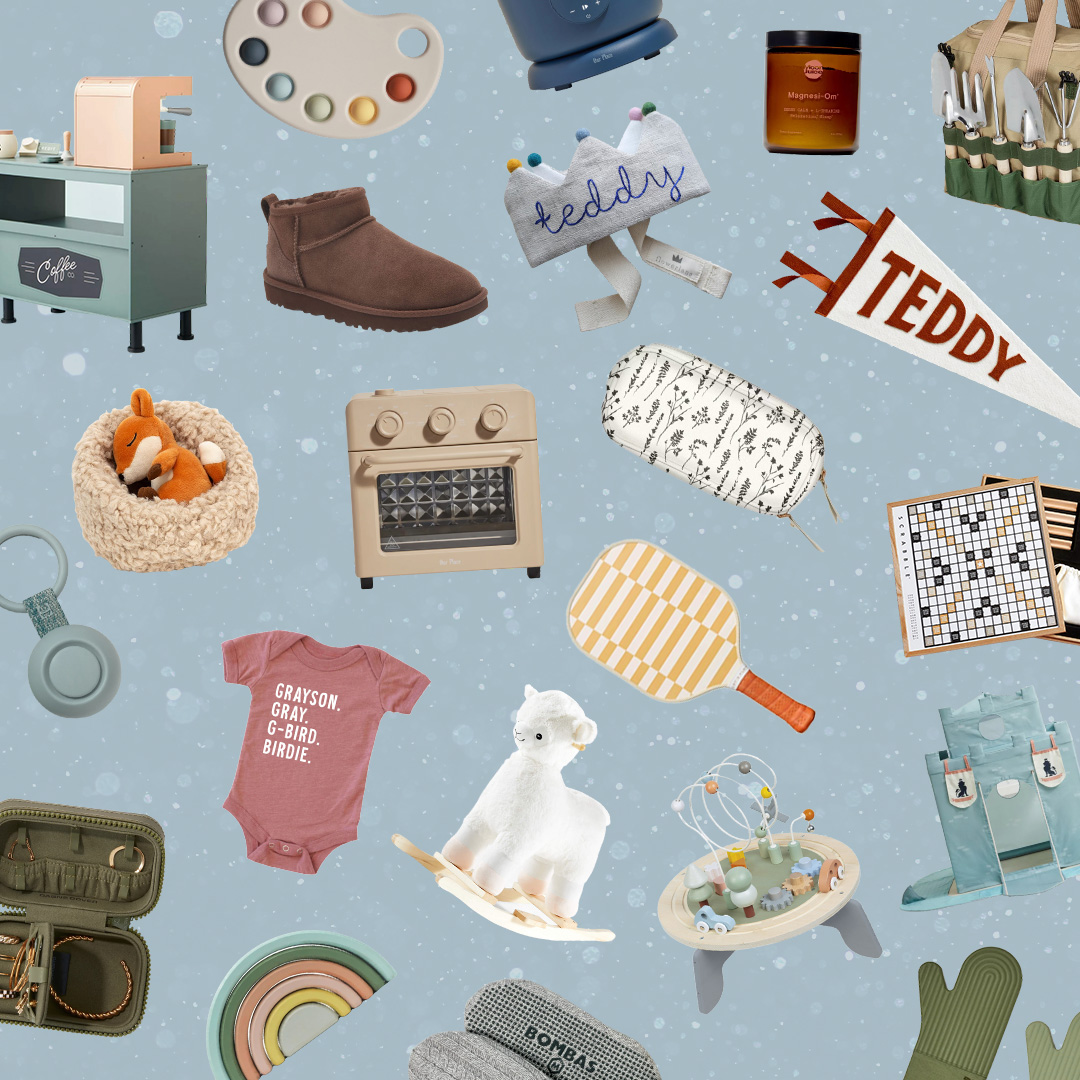 everything you need to ace holiday gifting this year 🎁
One of the only strategies that have helped me when it comes to packing for a trip is to treat the items in my suitcase like a capsule wardrobe. I think about what items I can mix and match to wear multiple times, decipher what I actually need, and try to remind myself that less is more—I really just don't need outfits for "every mood I might be in."
Plus, packing more lightly means it's easier to choose an outfit, and thus gives you more time to actually enjoy your trip. And on a beach vacation, you're in a swimsuit a majority of the time, so you really don't need much at all.
We've put together this beach vacation capsule wardrobe with everything you might need for days spent by the water, exploring with the family, going out to eat, and all of the activities in between. All of these pieces are comfortable enough for your everyday mom duties, but also cute and stylish—so you can feel like your best self.
Check out The Everymom's Beach Vacation Capsule Wardrobe below:
Shop the Capsule
How to Style the Capsule
ribbed tank | linen pants | crocheted clutch | straw hat | slide sandals
one-piece swimsuit | pull-on shorts (similar)| oversized button-up (similar) |
waterproof sandals | straw tote | sunglasses
jumpsuit (similar) | platform sandals | crocheted clutch | pearl necklace | raffia hoops
gingham top | pull-on shorts (similar) | platform sandals |
crocheted clutch | pearl necklace
bikini top | bikini bottoms | romper | waterproof sandals | straw hat
knit tank | denim shorts | slide sandals | straw tote | sunglasses