Black-ish follows Dre and Rainbow (aka Bow) Johnson, their four children, and Dre's parents as they navigate the winding road of life as an upper-middle-class Black family. Bow, played by actress Tracee Ellis Ross, is a funny, strong, ambitious mother and doctor. As she continues to explore what motherhood looks like to her throughout the show, I've had some inspiring takeaways that I think all mothers can relate to. Read on for five motherhood lessons I've learned from Tracee Ellis Ross on Black-ish.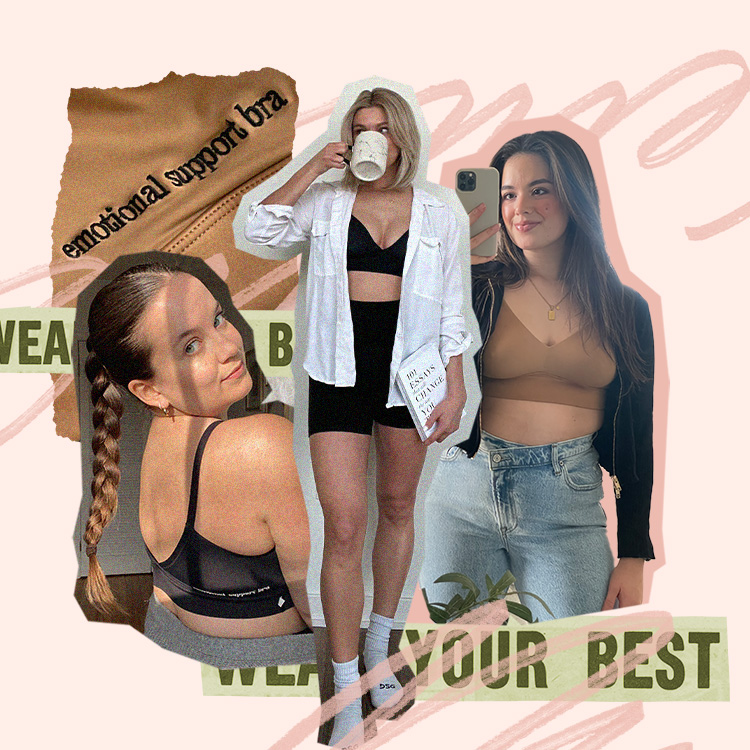 1. Being a working mom (with minimal guilt!) is possible
Bow is an anesthesiologist who is unapologetic about having a career that she loves. Like most moms, she has bouts of feeling guilty about loving her job and being a mom, but she uses those moments as teachable lessons for her children about having ambition and purpose in life.
Being a working mom myself, this has always been a tough lesson to grapple with. What is enough when it comes to working and/or motherhood? And no matter how much time and energy you put into either, you always feel like you're missing out a bit on one of them. But I hope that one day when my son grows up I can tell him about these very moments and hope he understands the lessons too.
2. Family first, always
There isn't anything that Bow wouldn't do for her family, and she makes sure they know that time and time again. Whether it's tolerating the backhanded comments from her in-laws just so the kids can have their grandparents close by or playing along with another one of Junior's weird, dorky ideas, she puts the needs of her family first as often as possible.
My own mom always said that our family was "cradle to grave" meaning we stick by each other from the cradle (when we're born) until the grave (when we pass), and that has always stuck with me. Everything we do as moms is for the betterment of our families. Yes, even the solo self-care day at the yoga studio, coffee shop, or nail salon. Our end goal is always to raise a healthy and happy family, and that comes from putting them (and us!) first.
3. You don't have to compromise fashion and style
Bow is my motherhood wardrobe spirit animal. Her style is fun, edgy, and truly embodies her personality.
As a mom, I often put myself last on the totem pole (hence why I need to learn lesson #2), and that includes consistently updating my wardrobe. But I have to admit that I feel 10 times better when I put effort into how I look—even if that means changing into newer (AKA cleaner) leggings that don't have spit-up and baby food on them.
And while we may not all have Bow's doctor salary, her outfits teach us that just a few curls in our hair or a bold red lip can elevate an otherwise mediocre outfit.
4. Be a team player with your spouse
Bow and Dre's marriage has it all—the ups, the downs, the teasing, the fighting, and everything in between. But the main thing that continues to stand out to me is how when it comes to parenting, they come together to do it. Sure, they divide and conquer what needs to get done, but they make sure to play on the same team no matter what comes up.
This first year of motherhood has thrown me for several loops. And when you're in the thick of it, sometimes you can throw punches at the person closest to you: your spouse. But I've learned that at the end of the day, we're working towards the same goal. We both want to raise a beautiful, loving, kind, and playful son to the best of our ability. We're both figuring out this new parenthood thing together! Knowing that you have a team player rather than a rival in your spouse helps on the wild road of parenting.
5. Do what you can, but don't do it all
While Bow enjoys being a mom, she understands that she can't do it all. Can you relate? She leans on her husband, in-laws (begrudgingly!), and even her other children to step in and help out to make it all happen. From pick up or drop off duty, grocery shopping, school projects, or dating advice, Bow knows that it takes a village, and she's not afraid to call on hers so that she doesn't get overwhelmed or stretched too thin.
Motherhood is a wild ride that we wouldn't trade for anything. And while our babies are all different in their sleeping schedules, eating habits, and developmental milestones, one thing remains the same: even on TV, we are good, strong, and capable mothers!
This article was originally published on November 4, 2019.