Being a mom is never easy, but for many of us, motherhood over this past year has brought challenges unlike any other. All moms and mom figures deserve to be celebrated and recognized throughout the year, and especially for Mother's Day. Which is why our editors are sharing the extra special gifts we have on our wishlists this year.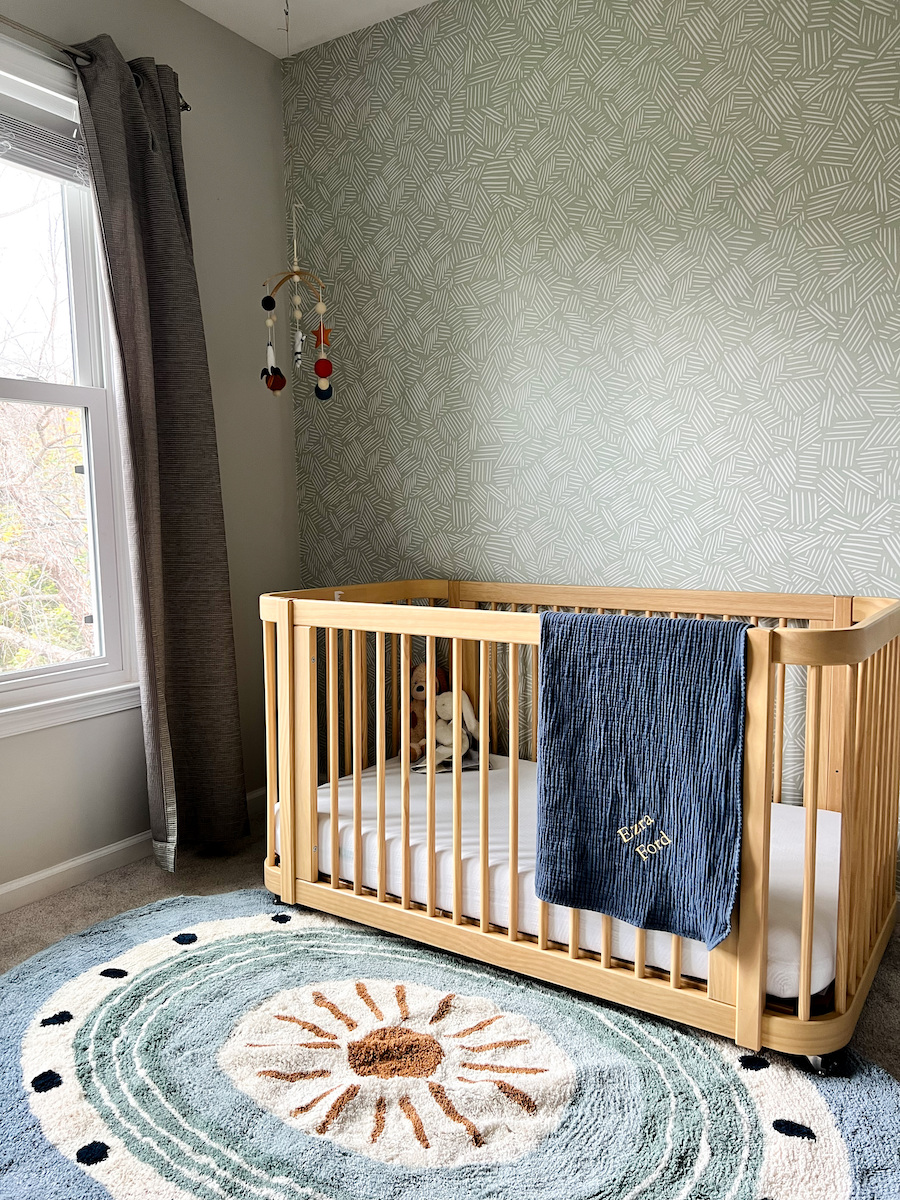 editor-favorite crib brand Nestig just released gorgeous new wallpapers that will easily transform any space 😍
Of course, celebrating and recognizing moms and mom figures is about more than gifts—a simple note of appreciation or giving a mom some much deserved "me time" goes a long way too. But for those of us looking for a little something extra—either for ourselves or for another mom in our lives we want to honor—we're here to share some of the super special items we would love to get.
From coffee makers to jewelry, small businesses to big brands like one of our favorites, Kohl's (which always seems to have exactly what we want at the best price we can find)—check out the special Mother's Day gifts our editors are eyeing below!
I'm due with baby #3 this summer, which means I'm also due for an at-home coffee maker upgrade. I love a French vanilla latte and would love even more to make one for myself whenever I want… which will be often with a newborn, toddler, and preschooler! I'm all about finding joy in the little things, and for me, that's a good cup of coffee, made just the way I like it. It's a simple thing that brightens my morning mood and (literally) picks me up and keeps me going in the afternoons.
I've been known to buy my own gifts for any and every occasion and holiday (and also just because) and then inform my husband of what he got for me. But this year I'm going to let him "surprise" me—AKA I'll send him a link to exactly what I want! Fortunately, this Keurig latte maker is on sale at Kohl's. Any time I've got my eye on something, I always check Kohl's for it because there is a 99 percent chance they have it on sale or for a lower price than I can find it anywhere else. Plus, I love that there is one nearby so that we can do curbside pickup, because let's be honest: we both tend to wait till the last minute to buy gifts.
2. Personalized Jewelry
I had my third baby six months ago and still wear my letter necklace that includes only my older kids' initials on it. This Mother's Day seems like the perfect time to upgrade my only daily piece of jewelry to include all three of my littlest loves!
3. A Special Garden Addition
As an avid gardener and lover of flowers, my Mother's Day wishlist is always full of plants. It has been a tradition in my family to give my own mother a plant or tree as her present ever since I was a little girl. My husband and sons have now carried on this tradition for me, and I have my eyes on an extra-special rose bush varietal this year. How wonderful is a gift that you can enjoy year after year!
Our family added a pandemic puppy in September and he ate all my sandals. I mean, every last one (plus a number of plastic toys and stuffed animals). But maybe I should thank him for purging my shoe closet so I can start fresh this summer. I have been eyeing these sandals for comfy everyday wear. Plus they make me feel nostalgic for the '90s.
5. An At-Home Mani Set
I have been a nail biter for a while and have thus had my eye on an at-home manicure set that would enable me to have my nails done with a professional look without the expense of visiting a salon. I've tried DIY gel nails and pretty much all the tricks in the book to make an at-home manicure work, but I always end up with chips in my paint a day into a fresh coat. After hearing rave reviews about Nailboo, I put it on my gift wishlist. The dip nail system is supposed to be chip-free for up to six weeks, and it looks like an easy application process for a busy mom.
6. A Plant Subscription Box
As a plant lover—but a plant novice—I dream of a house covered in greenery but have no clue where to start. I've been wanting to explore a plant subscription box for a while and it feels like the gift that keeps on giving and something to look forward to every month! My son also loves getting involved when it comes to flowers and plants, so I love that it's something we can work on together and get excited about when a new plant comes in.
This post was in partnership with Kohl's but all of the opinions within are those of The Everymom editorial board. We only recommend products we genuinely love.