When I was in elementary school, I was so proud of my library card. Rather than checking out books, often my mom and I would make extensive lists to go and check out every movie I had been dying to see. We saw some incredible films and looking back, I realized there was a common theme: stories by or about women. The Spitfire Grill, Raise the Red Lanterns, Practical Magic, etc. I've always been inspired by the women around me and now that I'm a filmmaker, I'm so excited to be in such wonderful company.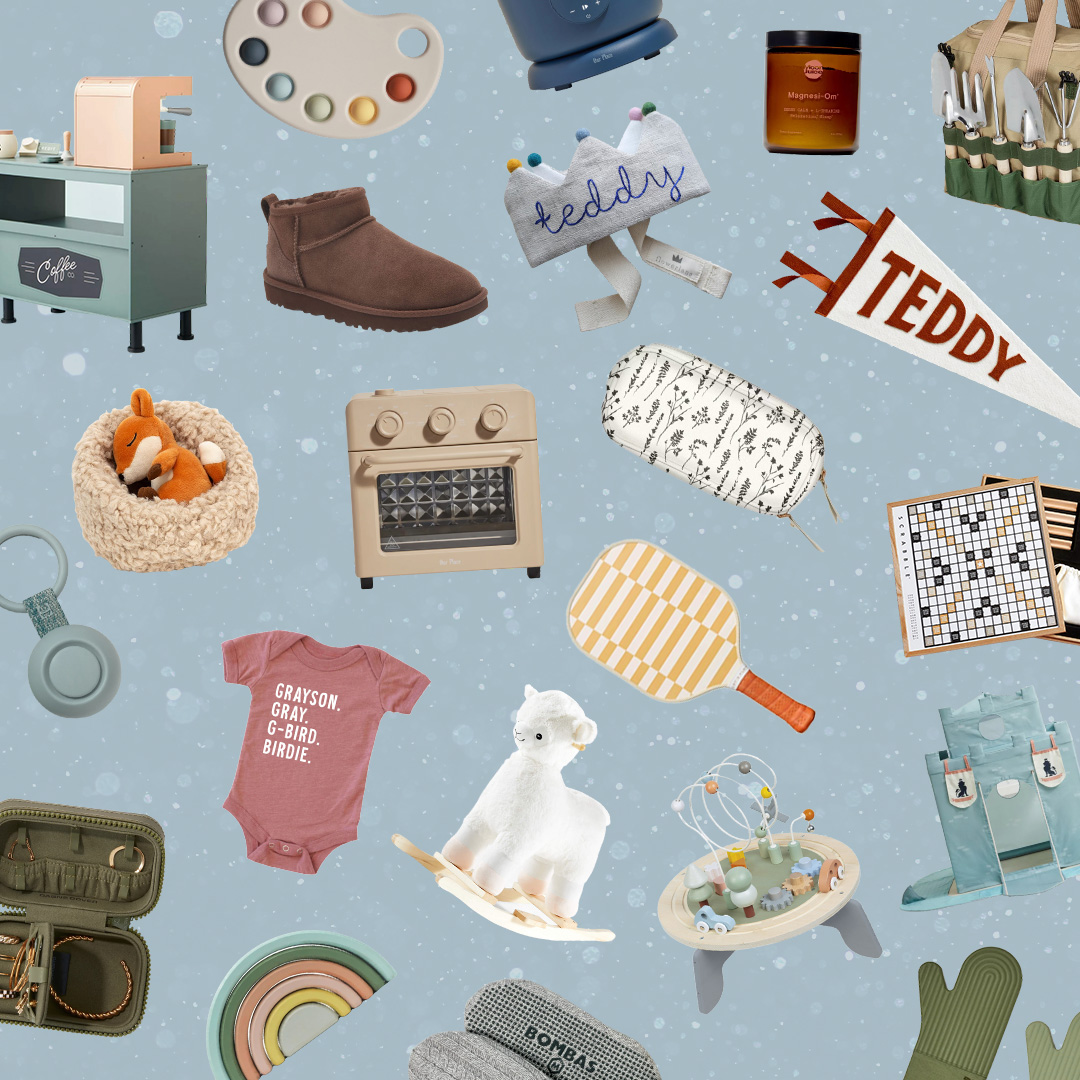 everything you need to ace holiday gifting this year 🎁
If you're looking for something new to watch—from hilarious comedies to period family dramas to surprisingly fun horror flicks—this list is as varied as the talented women who directed each movie.
1. Booksmart
Where to Watch: Hulu with Subscription, Apple TV and Amazon Prime for rent
If any of you had a high school best friend that you did everything with, this is the movie for you. After watching this, I immediately called my best friend and reminisced about all the dumb things we did together and how much the memories have lasted this whole time.
Booksmart follows two young girls on the eve of graduation who followed all the rules, only to find out that the kids who broke the rules got into the same colleges they did. Determined to learn about high school fun, they set off on an epic adventure that will make or break their friendship. Olivia Wilde's directing debut did not disappoint. I'm so excited for her follow-up coming out soon!
2. All About Nina
Where to Watch: Netflix with Subscription, Rent or Buy on Amazon Prime
I stumbled upon this movie on a night alone and decided to watch it because Common was the love interest (sometimes that's all it takes). Instead, what I got was a woman's journey through healing and how messy and beautiful that can all be. Nina is a stand-up comic on the verge of blowing up, and she meets Rafe (played by Common) and her world flips around.
Eva Vives directs this with such love and compassion that you can't help but see yourself in Nina's vulnerability. Her other film, Raising Victor Vargas, was the first movie I saw when I lived in New York and it captured the streets I walked every day. I even had a chance to meet her and I practically swooned.
3. Monsoon Wedding
Where to Watch: For rent on Apple TV or Amazon Prime
I don't know how many times I've watched this movie. This was one that my mom and I loved and I have managed to share with almost everyone in my life. In the run-up to a young bride's arranged marriage, her whole family struggles to come together for various reasons. Throughout the turmoil, though, there is family, laughter, and music.
Mira Nair has certainly made an incredible list of films (Mississippi Masala, Water for Elephants, Salaam Bombay, and more), this one is the one I always come back to. It tells so many stories inside of this single film. You are left being in love with all of the heroes and heroines of the story.
4. 13th
Where to Watch: Netflix with subscription
Another filmmaker who has a multitude of incredible work behind her name, Ava Duvernay, was also very high up on my list. While Selma is an incredible movie, 13th is a film that has stayed with me deep within my bones. A documentary that breaks down how though we technically abolished slavery with the 13th amendment, mass incarceration is the modern slavery.
This documentary brought to the mainstream what abolitionists have been saying for decades: the end of slavery was never really the end of slavery in this country. It's powerful and feels like required viewing for everyone in our country.
5. Real Women Have Curves
Where to Watch: HBOMax with subscription, AppleTV and Amazon Prime for rent
I luxuriated in this movie when it came out. This was definitely also on the list I watched with my mom. It was one of the first times that we got to see real bodies in a film, not the Hollywood version.
Ana is a senior in high school and has a real shot at an Ivy League school, according to her teacher. But her family needs her to start working and help with the family bills. On top of this, her mom won't stop talking about how fat she and her sister are. This summer stands to be the worst summer of Ana's life.
Watching this with my mother was so important. Mothers and daughters can be lost in communication but when you get to really know each other, beauty can emerge. Patricia Cardoso, the director, hasn't made any other features since then, but you can see her beautiful work on television, such as the updated Party of Five.
6. Water
Where to Watch: Apple TV and Amazon Prime for rent
Where to begin when discussing Deepa Mehta's incredible body of work, let alone this film? While she has made many films over her incredible career, she is probably most known for her trilogy, Fire, Earth, and finally Water. These three films have to do with her native country India and making Water is what got her films banned from the country.
Water tells the story of an 8-year-old widow (yup) and the life she has to live after being banished to an ashram, following her exploitation and journey to safety with the few adults around her who realize that something must be done. This film explores the dirty underbelly of Hinduism and what it did to young girls all around India.
7. The Farewell
Where to Watch: Amazon Prime included with subscription
I first heard about this film from an NPR story about the director. After having gone through a really difficult farewell to my own grandparents here in the U.S., I wasn't sure I was ready for something like this. But I'm so glad I watched it.
Lulu Wang directs this story following Billi, a Chinese American writer traveling to China to say goodbye to her grandmother—whom she is really close with. But she's instructed by her family not to tell her grandmother that she is indeed dying. Everyone else in the family seems onboard, but Billi is struggling to understand why no one will tell Nai Nai she is dying. It's funny and heartbreaking, with a surprising ending.
8. Bhaji on the Beach
Where to Watch: Amazon Prime with subscription
I am a massive fan of Gurinder Chadha. Bend it Like Beckham, Angus, Thongs, and Perfect Snogging, etc. She handles difficult topics with a lot of grace and humor. This movie is absolutely no exception.
A group of women of South Asian descent go to the beach to get away from the smog of Birmingham for a day, only to uncover dark secrets hidden under the need for propriety. The beauty of the film is that it crosses generations and immigration statuses (immigrants and their first-generation children), and starts a dialogue about the secrets that live in plain sight for so many.
9. Belle
Where to Watch: Apple TV and Amazon Prime for rent
Belle is the mixed-race daughter of a captain in the navy and is brought to his family home to be raised in 18th century England. She is raised with the daughter of the family and treated like family, but not entirely. She is above the servants, but below the family members, and left to navigate a world that both won't let her in and yet won't relinquish her from its grasp.
Director Amma Asante is a rising star and should be paid attention to. Much of the team behind the scenes were Black artists, giving the story the depth and care that it needed, given the subject and time period. It's stunningly beautiful and an incredible gift. Everyone should watch it immediately.
10. Jennifer's Body
Where to Watch: Starz with subscription, Amazon Prime and Apple TV for rent
This movie was such a delightful surprise to me! Every year for Valentine's Day, my husband and I watch a horror movie in honor of our first accidental date forever ago. My tolerance for horror has gone down over the years, but I love anything that contains some satire and commentary on our actual lives.
Jennifer's Body fits that bill, and you'll see why you'll immediately know that it's a horror written and directed by women (Diablo Cody and Karyn Kusama). A high school cheerleader transforms into a succubus who goes on a rampage killing boys from the high school. Only her best friend suspects that something evil is lurking and is tasked with figuring out how to stop the horror.
It plays on the tropes we put women into and how much men try to take advantage and control over women's sexuality. Plus it's super fun and has some great gore. Karyn Kusama has gone on to do a lot of television, but you can see that she has incredible feature chops and I hope she makes some more!
11. The Matrix
Where to Watch: HBOMax with subscription, Apple TV and Amazon Prime for rent
Last but certainly not least, the great sci-fi classic, The Matrix. Technically, this is the feat of two dope women, The Wachowski sisters, Lana and Lilly. I had the opportunity to tour their Chicago studios once and the artistry it took to create this film is unparalleled, in my humble opinion.
Computer hacker Neo is led into a deep underworld of lies and control by a stranger and must determine what is reality and what is a simulation. The Wachowski sisters are not only known for this film, but even more so for world-building. It's hard enough to tell a story about regular people, but when you have to build the world they live in, it gets even more difficult. The depth and sophistication with which they do this is just masterful. And with the new one coming out next year, you may want to brush up on the trilogy.