There's something so romantic about a neighborhood filled with family friends, conjuring images of Now and Then-style bike rides down the block, and Sesame Street sing-a-longs. And research confirms that community plays an important role in well-being. One study found that those who don't engage with their neighbors have greater feelings of sadness and hopelessness, especially when they get into middle age.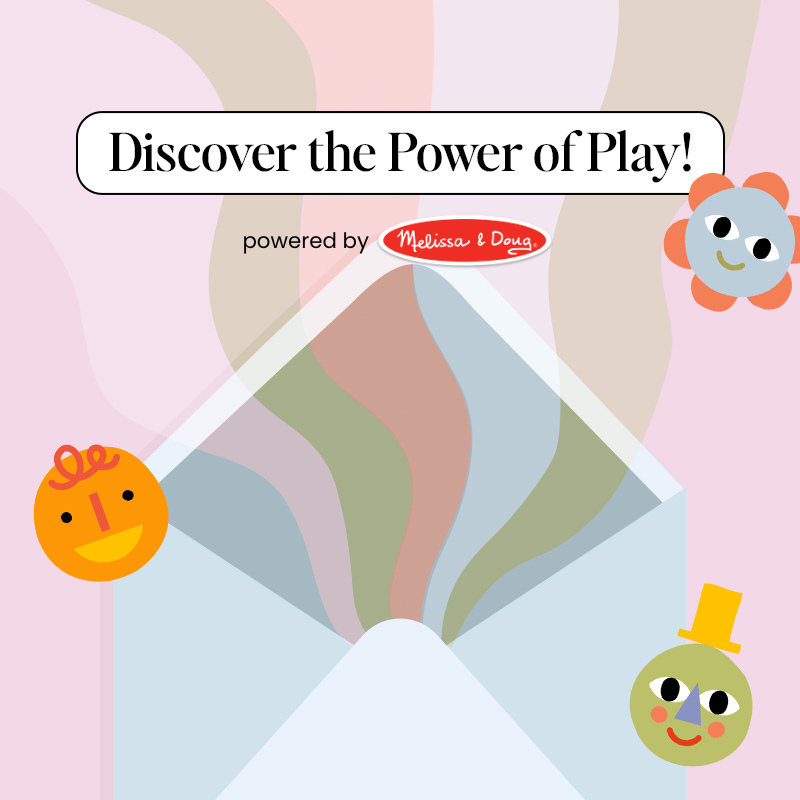 make the most out of every moment with your little one
During pregnancy and postpartum, having a community is especially vital. As Abigail Tucker writes in Mom Genes: Inside the New Science of Our Ancient Maternal Instinct, "A deep bench of friends and family has physical oomph, lowering maternal blood pressure and optimizing placental functioning throughout pregnancy." 
That being said, actually making friends can feel awkward as an adult, and the ongoing pandemic hasn't made it easier. Not only have there been fewer opportunities to gather, but we've had the added need to gauge and be sensitive to people's comfort levels about COVID safety. Given all of this, you'd be forgiven if you kinda forget how to talk to new people. If you're brand new to the neighborhood, you can take some steps to introduce yourself to everyone first. But even if you've been in your home for a while, it's never too late to reach out and deepen your circle. Here are some strategies for forming more friendships in your area:
You can't go wrong with the tried-and-true strategy of bringing the neighbors some baked goods or a bottle of wine. Alternatively, you could host a lemonade stand, but make it free (and be sure to advertise the "free" part with a big sign!). Since many people don't carry cash anymore and the main goal is meeting others, eliminating the money element will likely bring more people. And if you're feeling a little ambitious, you could try out a new recipe for cold summer treats to offer along with the beverages.
Join Facebook Groups
Depending on how dense your area is, there might be both large groups for the entire city and smaller groups for particular areas. To start, try searching the name of your neighborhood to see what comes up. There might be parent- or women-specific groups, too. After joining, you could browse to see what others are doing or write a post introducing yourself and asking if anyone wants to meet for coffee or a walk. You can also use groups to learn about what local classes and activities are available for kids, to buy or sell used items, and crowdsource questions about local childcare options.
Make Small Talk That Actually Leads to Follow-Up
While many people are happy to chat when you cross paths at the park or playground, it's all-too-easy to end those sweet interactions by parting ways, only to never meet again. Next time you find yourself connecting with someone you like, muster the courage to just ask outright for their number so you can text later on and invite them to meet up. Even if it feels a little awkward, the alternative is missing out on a potential friend. Just remember, if their response to meet up is tepid, to not take it too hard. They might genuinely be too busy, especially if they're parents to young children.
Organize a Block Party
If you haven't been to a block party yet, the idea is to have a casual event open to anyone in the neighborhood, usually on a street that's been temporarily closed off to traffic. Ideally, you can enlist volunteers to help plan, since it'd be a lot of work for one person. People could take specific jobs such as creating and distributing flyers to surrounding homes, contacting your local government to obtain a permit, and planning games and activities.
To facilitate mingling at the event, bring name tags and provide a contact sheet inviting people to share their emails and phone numbers. You can also invite attendees to bring food potluck-style (just ask them to list all of their ingredients so that everyone is mindful of allergies).
"Date" Other Moms Using the Peanut App
The social networking app Peanut states its mission as "connecting women throughout all stages of womanhood," though it's mainly geared towards mothers and many users join while they're expecting. To use it, you create a profile for yourself with a bio, photos, and a section for your children's names and ages (which is handy when looking for parents whose children are close in age to yours). From there, you can find moms who live nearby to message and meet. There's also a "swipe" feature that makes it a bit like Tinder (though the terminology is kinder…the options are to "wave" at someone or to select "maybe later"). It also hosts local groups which work similarly to Facebook Groups.
Join Official Family Organizations
Some parent groups require membership fees and operate in a slightly more formal way, but joining these could be worth it if they organize regular opportunities to meet other families. If you're unsure how to find a group in your area, you might start by checking with local schools, your pediatrician, or even your OBGYN or midwife to see if they have suggestions. You could also try Googling "parent group + [your location]," or post a question about it on social media.
Get Moving
Your local Parks and Recreation site can be a great resource for finding inclusive and free or low-cost activities for families like outdoor movie nights, fun runs, and swimming classes. If there's a YMCA/YWCA near you, that's worth checking out, too. While there, you can introduce yourself to other parents. If you're looking for something specific to mothers, check out FIT4MOMS to see if there's a franchise near you. They offer indoor and outdoor workout classes, with options to do with or without a baby.
Offer Free Babysitting
What parent isn't desperate for a break? If it's easy enough to watch another kid while hanging out with your own, offer to take your neighbor's progeny off their hands for an hour or two. Even if your children aren't close enough in age to warrant a true playdate (like a baby and a 6-year-old), they could still benefit from the socialization of seeing other young people around. The older one might enjoy helping you care for the younger one, even if the "help" is nominal.
Solicit Help
Conversely, making yourself open to accepting favors can have the added bonus of giving others an opportunity to feel generous and useful. Next time you need help with a domestic task, or are looking to borrow something for a brief time like camping gear or birthday decorations, reach out in person or in an online group to see if someone is available. You can thank them by helping out with something they need later.
No matter how many relationships you have, there's something uniquely comforting about having someone to turn to who's just a hop, skip, and a jump away. At a minimum, making an effort to build community could lead to more helping hands and watchful eyes in your life. If you're lucky, you may actually make some true, lifelong friends along the way.