I have moved almost every year for the last four years. But my husband and I just bought our first house in a brand new neighborhood, so this one is more permanent. As we prepared for our move, I started to look up tips and tricks on how to get through the moving process with as little stress and overwhelm as possible. A quick Google or Pinterest search will give you plenty of ideas to consider.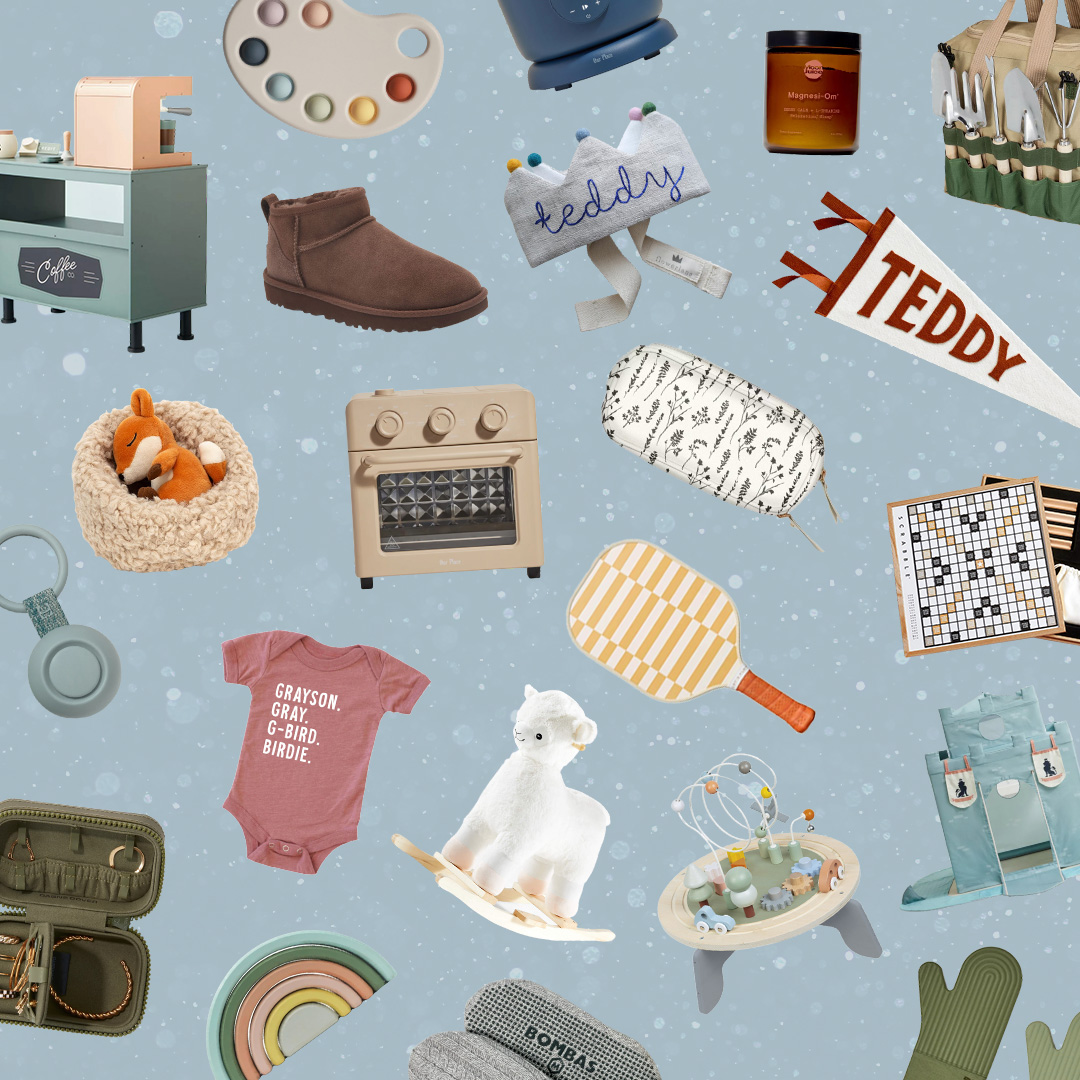 everything you need to ace holiday gifting this year 🎁
It wasn't until we completed our move and were settling into our new home that I realized there was something else I hadn't thought about. How do you get acquainted with your new neighbors and neighborhood especially when we're all practicing social distancing?
As we would spend time doing yard work or taking our 18 month old for a walk, we'd see new people whose facial expressions said "we've never seen you here before!" Of course, we'd smile and wave from a distance but as I thought about it more I wanted to not only settle into my home but also our neighborhood.
Being the new neighbor can be fun but also nerve-wracking. The seasoned neighbors already know the rules about how early or not to cut the lawn and who is friendly or who would rather keep to themselves. I wanted to find a fun way to introduce ourselves to our neighbors without resorting to the olden days with door-to-door delivery of cookies or fruit baskets.
If you're considering a move or have just settled in somewhere new, here are a few ideas to meet your new neighbors. 
1. Send introduction cards
My brother-in-law did this when my sister and he moved to a new town and I've loved the idea ever since. He handwrote cards and put them in his neighbor's mailboxes just as a little hello. 
While the tradition is usually that the surrounding neighbors introduce themselves to you, it doesn't have to be that way. You can write 2-3 sentences about who you are, include a fun fact, and let them know you hope to see them around soon. If you feel comfortable you can even leave a phone number or email address in case they need or want to contact you for anything.
If you're looking to go this route, you can either buy cards at a drugstore or Target and handwrite them as my brother-in-law did, or you can design one up quickly using a free online service like Canva. I created a simple, printable design when we were new to our neighborhood—check it out below for some inspiration to make your own!
2. Host a backyard lemonade party
When kids host lemonade stands, it's so hard to walk by one without buying a cup and introducing yourself. Well, this is the adult version! If we weren't in the middle of a pandemic, you might think of throwing a "We're New To The Neighborhood" party. Unfortunately, not everyone is comfortable visiting with others in such close quarters, especially if you've never met them before. That's why a backyard lemonade (or cocktail) party is a perfect substitution.
For this, all you need is a batch of two to three different lemonade recipes, a few simple snacks (cheese and crackers will do!), and a fun playlist going in the background. From there, people can sit (or stand) and get to know one another while safely social distancing. 
If you even want to take it one step further you can offer the adults an alcohol option (like vodka, whiskey, or white wine) to spike their lemonade if they want. This way, there's a cocktail option for adults who want it while keeping all the other beverages kid-friendly!
3. Get outside and be friendly
The simplest and easiest way to meet people is to be out and about within your neighborhood. There have been so many times that we've met new neighbors while on walks, cutting our lawn, or playing with our son outside. 
If you don't know anyone, it can be easy to stay indoors where you're most comfortable. But getting to know your neighbors is a great way to make new friends and feel like you're a part of a community. Plus, knowing your neighbors will come in handy if you're out of town and need someone to water your plants or keep an eye on things while you're away.
Being the new person—whether at school, at a new job, or in a new neighborhood—can be intimidating at first. And truthfully, you might not jive with all of your neighbors, but that shouldn't keep you from introducing yourself and letting them know you're new and here to stay for a while. Try any of the options above and I'm sure you're going to fit right in (and maybe make a friend or two as well) in no time.