My husband and I were six months into the pandemic when we found our dream home. We weren't looking to buy a house or to move anytime soon, but we couldn't pass this one up. The last time we moved our son was 5 months old which, in hindsight, was a lot easier because we just placed him in his bouncer nearby as my husband and I took turns packing the truck.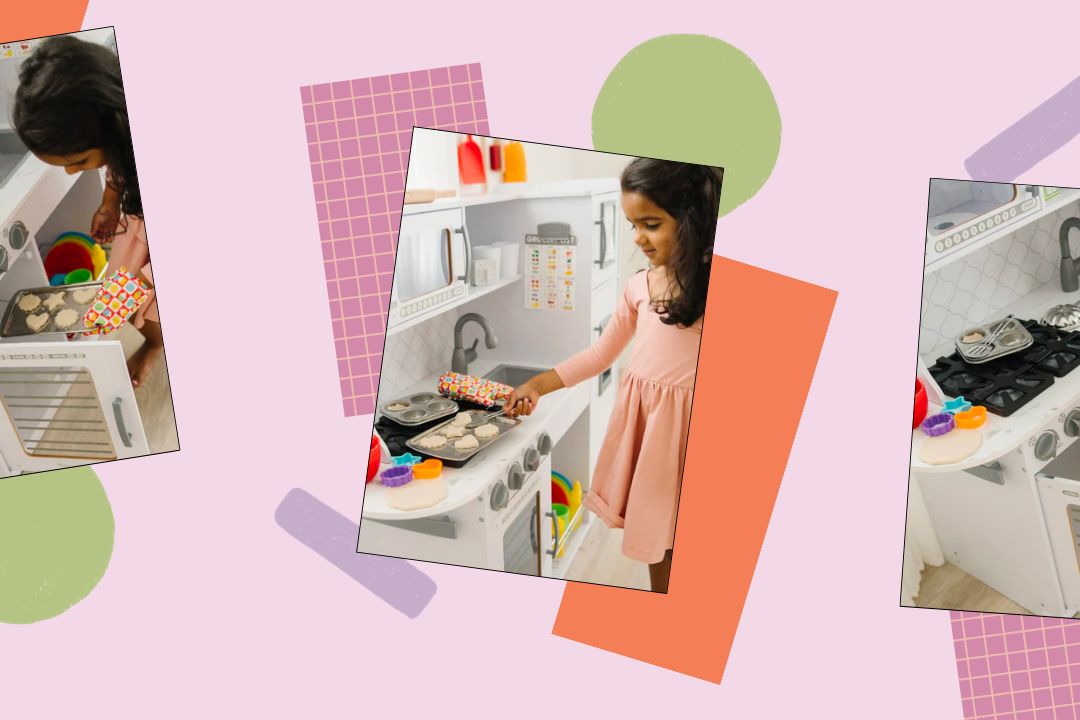 This time around our son was 17 months old and full of toddler energy. Every time we packed something he thought it was a game and took it back out, and once we finally did get the box packed and taped up, it became his personal climbing course and jungle gym. I have to admit, this was really cute to watch, but it made me wonder we were going to do on the actual moving day. 
Today, our family is all moved in and no longer living out of boxes, so I wanted to pass along the lessons I've learned after moving with a toddler. Moving is no easy task no matter how big or small it is, but these tips helped make our move easier than I anticipated, and helped our son adjust to the new space right away. I hope the same goes for you too.
1. Get one full day to move kid-free
Hands-down my best advice for moving with kids is this: find childcare for one day and get as much moving done in those hours as possible. I know we're in the middle of a pandemic and finding childcare is tough, but I promise you, the extra effort to find good childcare for 5-6 hours will be well worth it.
We are grateful to be able to still take our son to daycare right now, but it meant we took a day off of work to move on a Friday when he was at daycare rather than on the weekend. Shifting our moving day up was helpful because we didn't have to pay extra for childcare or a babysitter, plus all of his meals and his nap would be taken care of while he was there.
We moved as quickly and efficiently as we could before picking him up in the evening. Sure, everything wasn't completely done nor were we fully unpacked, but that uninterrupted time allowed us to move all day and even get his bedroom setup (more on this later) before he came home.
2. Hire help however you can
This can look different for everybody, but try to get help for your move if you can. I did a lot of research on local moving companies and got quotes ranging from a few hundred dollars up to $1,100. We ended up going with someone in the middle range because, while we were willing to pack all of our own items, we wanted the movers to pack the truck and unload everything at our new house.
These days there are so many ways to get the help you need with these kinds of tasks. You can look on Facebook Marketplace, Thumbtack, or even Yelp! It may take a little bit of footwork to call around and compare prices, but these days companies are willing and able to do as little or as much as you'd like depending on your budget.
If your budget allows, you'll want a company that is licensed and insured to avoid any personal liability and damage to your items. If your potential movers will be traveling across state lines, check to make sure they are licensed for interstate moves on the U.S. Department of Transportation's website. 
If you have little to no budget, don't worry! Ask your family or friends if they'd be willing to help you out for a few hours. Pay them in lunch or cocktails at the end of the day. 
3. Set up bedrooms first
My son, like most toddlers, is particular about his sleep. We are lucky enough to have a kid who sleeps through the night most days of the week. The only time we've had any real hiccups with his sleep is when he's in a new place, like sleeping at his grandma's or when he's not feeling well. 
Obviously, moving to a new home meant he would have to get used to his new bedroom. To help him get acquainted with his surroundings as quickly as possible, we prioritized putting his room together right away. So when it was time for him to go to bed we still used the same changing table, rocking chair, and crib he had always used. 
While not completely necessary, we even took setup one step further and tried to arrange his furniture just as it was in his old bedroom. I know this isn't possible to do in every scenario, but once we realized we could do it, we figured it couldn't hurt to try.
One last note about bedrooms: try to get your own bed out together as soon as possible. It's just as important for you to feel well-rested as it is for your child. Kitchen utensils can wait. You'll be much more ready to tackle the next day of moving or unpacking after you've had a good night's rest too.
4. Find fun wherever you can
Moving is one of the most stressful things we do in our lives. There is so much to plan for, organize, think about, and do that it can seem overwhelming throughout the whole process. But, if you can, try and find little pockets of fun throughout your move, especially with the kids. We all know how much kids enjoy simple activities and boxes and bubble wrap can make great toys for the short-term.
I know how it feels to feel the need to check everything off the to-do and unpacking lists, but try taking 15 minutes to push your kid around the kitchen in a cardboard box, or let them help you unpack their stuffed animals and place them where they want (even if you move them later).
This isn't only a move for you, it's also a big move for them, so finding moments for fun and play can help them feel better about it and give you something to laugh about throughout the process.