Summertime and reading just go together. Whether you're a kid doing your library's summer reading challenge or a mom giving yourself a break to dive into a good page-turner. With summer approaching, it feels like the right time to consider adding new kid's books to your library list or your home collection.
Which is why we rounded up ten of our favorite kid's books that are new this spring and summer. From #OwnVoices books celebrating a diversity of experiences to playful and colorful new releases with important lessons (from some authors you might recognize). Plus, we love how all the covers would be fun and bright additions to any child's playroom or bedroom bookshelf.
Read on for 10 of our favorite new kid's books to add to your family's reading list this summer.
DEREK DESIERTO
Derek Desierto—illustrator of another favorite book series Juno Valentine—debuts as author and illustrator in this colorful picture book about the beauty of being yourself. Not surprisingly, the illustrations are fun and bright, with valuable lessons all parents hope to instill in our kids, like being kind and celebrating our differences.
---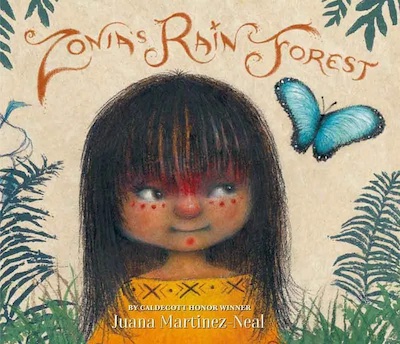 JUANA MARTINEZ-NEAL
For fans of Alma and How She Got Her Name Martinez-Neal is back with a beautifully illustrated story following curious Zonia through the Peruvian rainforest.
---
This post was in partnership with Macmillan Children's Publishing Group but all of the opinions within are those of The Everymom editorial board. We only recommend products we genuinely love.